Nauvoo Honey Lemon Cupcakes – The Pioneer Plate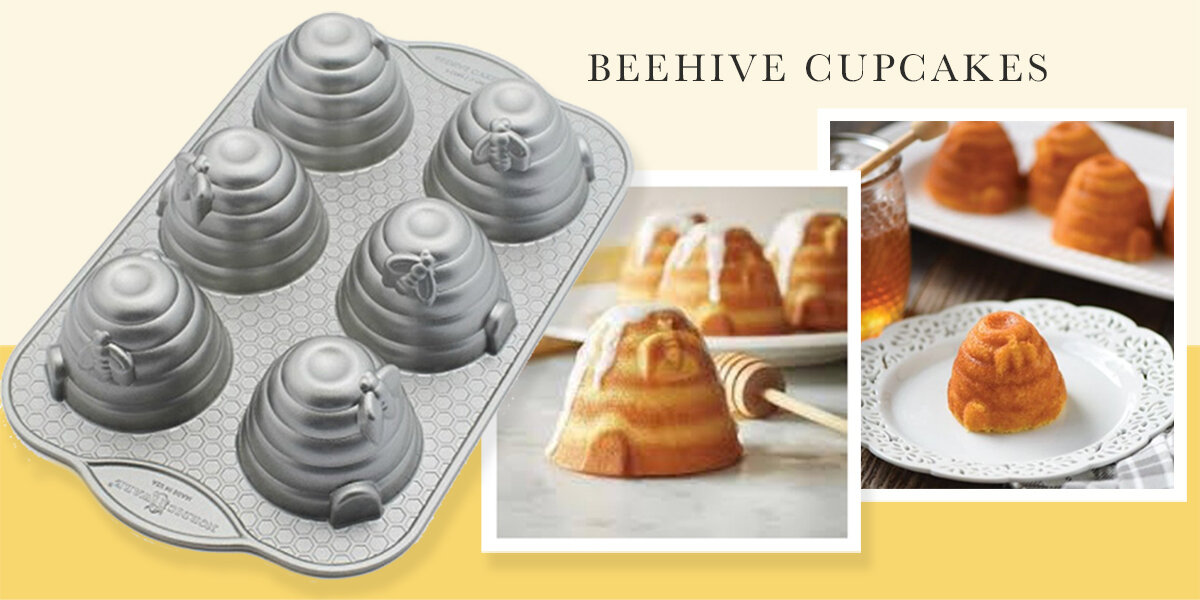 Nauvoo Honey Lemon Cupcakes – The Pioneer Plate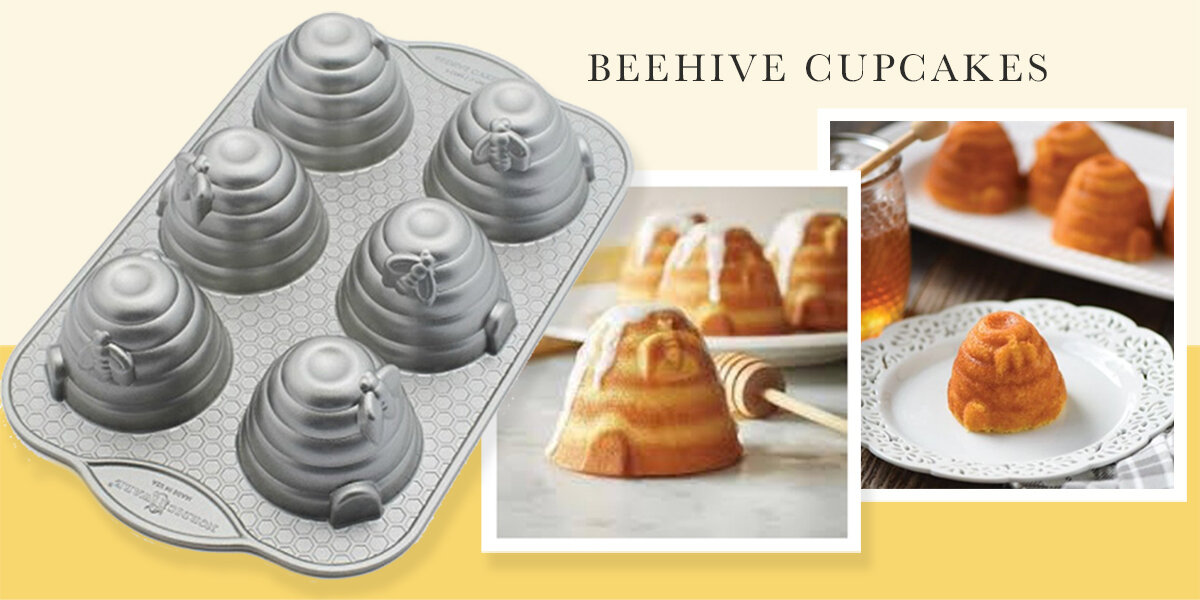 Nauvoo Honey Lemon Cupcakes – The Pioneer Plate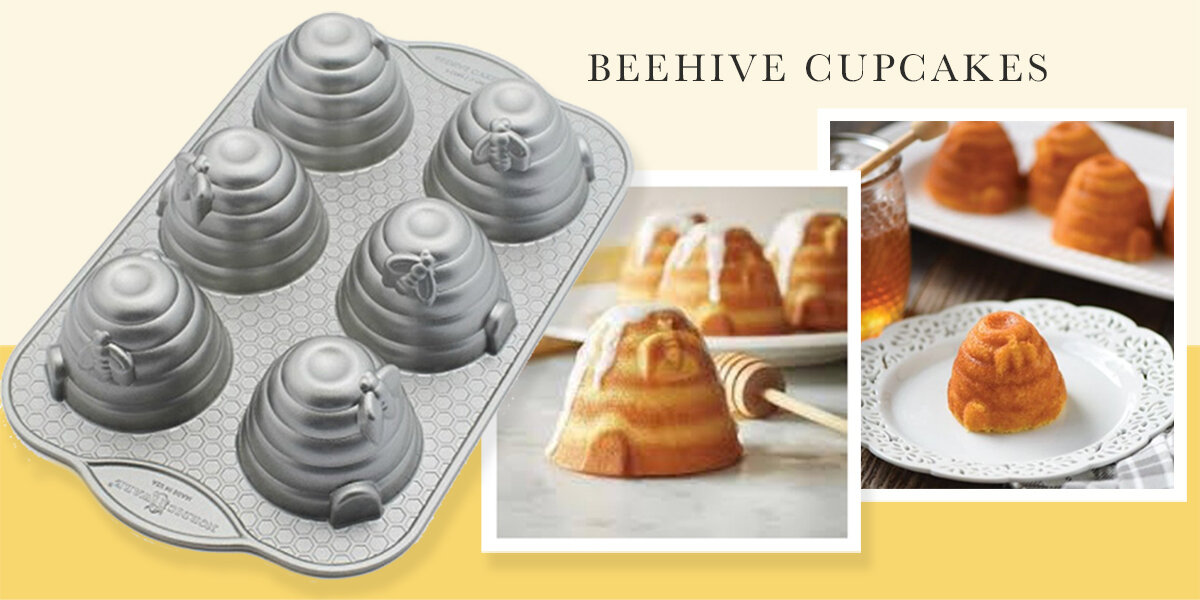 Are you ready for spring? Well, bee-happy because these Nauvoo Honey Lemon Cakelets made in our Beehive Cakelet Pan feels like springtime and tastes incredible under a layer of lemon icing.
Yields: 12 cakelets
Equipment: Bee-hive Cupcake Pan <<< Click to Purchase
Ingredients:
2 3/4 cup flour

1 1/2 tsp baking powder

1/2 tsp salt

1 cup butter softened (we used margarine, you can also use ghee)

1/3 cup Nauvoo honey <<< Click to Purchase

4 eggs

1/2 tsp vanilla

3/4 cup milk

2 tbsp lemon juice
Lemon Icing
1 cup confectioners' sugar, sifted

1 and 1/2 Tablespoons lemon juice

1 Tablespoon heavy cream or milk (heavy cream produces a thick icing}
Directions:
Preheat the oven to 350F.

Grease and flour Beehive cake let pan and setaside.

In a medium bowl, sift together flour, baking powder and salt. In the bowl of a stand mixer, beat the butter and honey. Scrape bowl often.

Add eggs one at a time, blending well after each addition. Stir in vanilla.

Reduce speed to low and gradually add half the flour mixture.

Add the milk and lemon juice and blend until incorporated. Then add the second half the flour and blend until incorporated.

Then add the second half the flour and blend until incorporated.

Divide the batter between the cake-lets (do not fill more than 3/4 full.)

Bake for 30 minutes or until a toothpick inserted in the middle comes out clean.

Make the icing: Whisk all of the icing ingredients together and pour over cake.

Cool 15 minutes in pan.

Then invert onto cooling rack , drizzle using a honey dipper icing over cakes and cool completely.

NOTES

The original says to bake at 300F for 15-20 minutes, but for our particular oven, 350F for 30 was what worked for us. As for decorating, you can leave them plain or dust some powdered sugar on instead of the icing.