We're looking for employees who are unique individuals that bring varied talents and experiences to the Mercantile & Woodruff Hotel.  We would be happy to meet you and discuss working with you.  We have openings in both hotel & retail positions.
Hotel & Hospitality:   We're looking for helpful and outgoing housekeeping staff to come work with us in Nauvoo.  Keeping rooms clean and freshly made-up is the most important part of operating a hotel.  Our housekeeping staff also helps guests with requests and questions about reservations, and Nauvoo in general.  We are a somewhat strict about who we hire for this position, but we pay better than most and we think you'll enjoy working here.
Retail Shop Clerk:   We are looking for courteous and outgoing retail staff that can keep up with the pace of a busy store.  The mercantile can be busy at times and requires good multi-tasking skills.  Working in the mercantile includes ringing up sales, stocking products, and helping customers. We are a somewhat strict about who we hire for this position, but we pay better than most and we think you'll enjoy working here.
Please complete the form below so we can get in touch with you:
Please Help Support Nauvoo Familes & Jobs
This site features a treasured collection of Nauvoo gifts, art, food and crafts inspired from nearly 175 years of Nauvoo history.This remarkable collection is a culmination of efforts from those who live and work in beautiful Nauvoo. Each purchase made on this site directly benefits the families of Nauvoo in various, meaningful ways. Thank you so much!!
MADE IN NAUVOO PRODUCTS
Many of the products on this site are made right in Nauvoo by people who live here and raise their families here. They are made right in the Nauvoo Village shops or in the homes of various Nauvoo families.
LOCAL ARTWORK & ARTISTS
Most of the fine art, folk art, and other artwork is not only created, printed and framed right here in Nauvoo, but the artwork itself is often done by those who live here or have come to Nauvoo to paint or photograph.
LOCAL JOBS & BENEFITS
Many in Nauvoo feel the effects of the economy in an especially direct way - there are fewer opportunities in our small town. This site and our local Nauvoo shop, gallery, craftsmen, artists, and various townspeople who make and sell these products support their families through beautiful hard work. Those who staff the local stores work side by side with those who staff this website - adding more products, shipping boxes, stocking shelves, and successfully running a growing local business that adds to the economy of little Nauvoo.
We kindly invite you to consider supporting Nauvoo families by shopping on this website or by visiting our store right in Nauvoo…Thank you so much!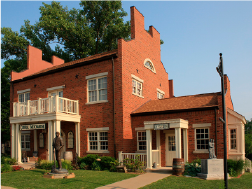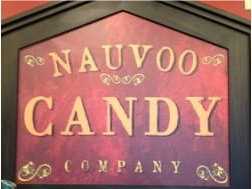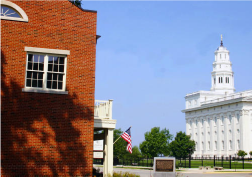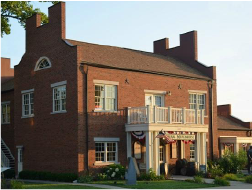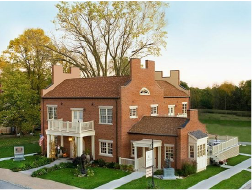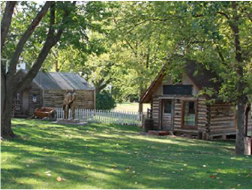 OUR COMMITMENT TO BE IN HARMONY WITH THE REVEALED NAME OF THE CHURCH:
President Russell M. Nelson of The Church of Jesus Christ of Latter-day Saints released the following statement regarding the name of the Church.
"The Lord has impressed upon my mind the importance of the name He has revealed for His Church, even The Church of Jesus Christ of Latter-day Saints. We have work before us to bring ourselves in harmony with His will."
The Nauvoo Gallery has been working to put our website and our gallery store in Nauvoo, Illinois in harmony with this important revelation. It's been customary for websites like ours to use terms like LDS Art, LDS Temple Art, LDS pictures or Mormon Art when describing our products for Google and other search engines. Our intention has been to help people find what has been termed as LDS products & LDS Gifts. It took many many months to build and add products to this website using those relevant and popular search terms - please bear with us as we still find each instance where we can better be in harmony with President Nelson's message. Thank you for your patience and your kindness during this process