Creamy Creole Shrimp – The Pioneer Plate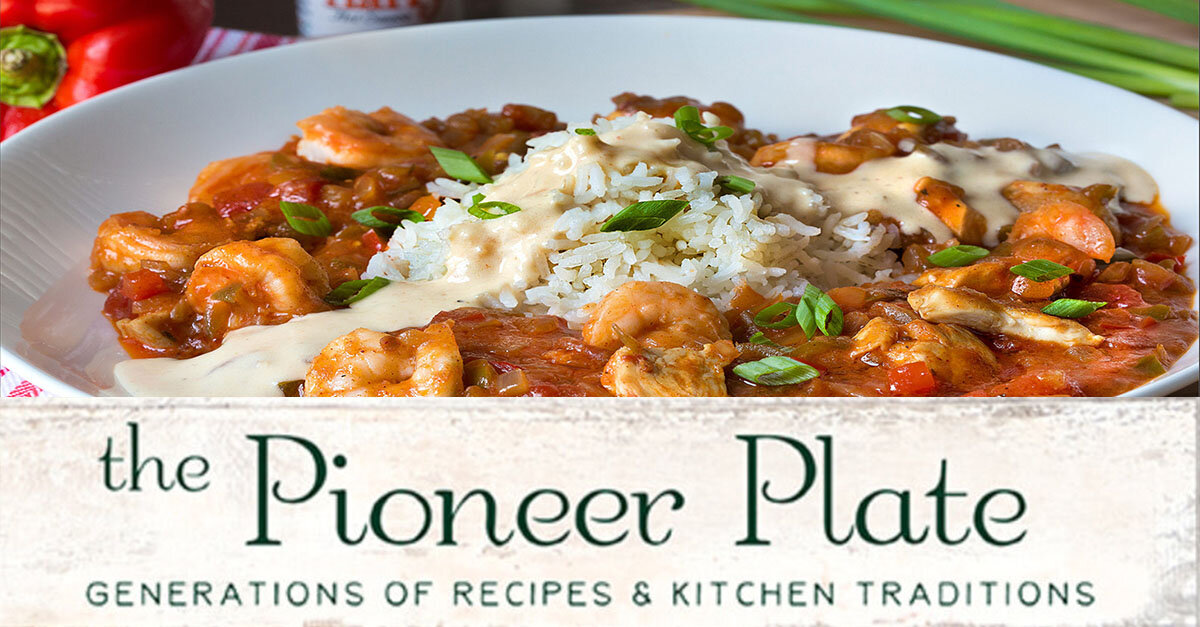 Creamy Creole Shrimp – The Pioneer Plate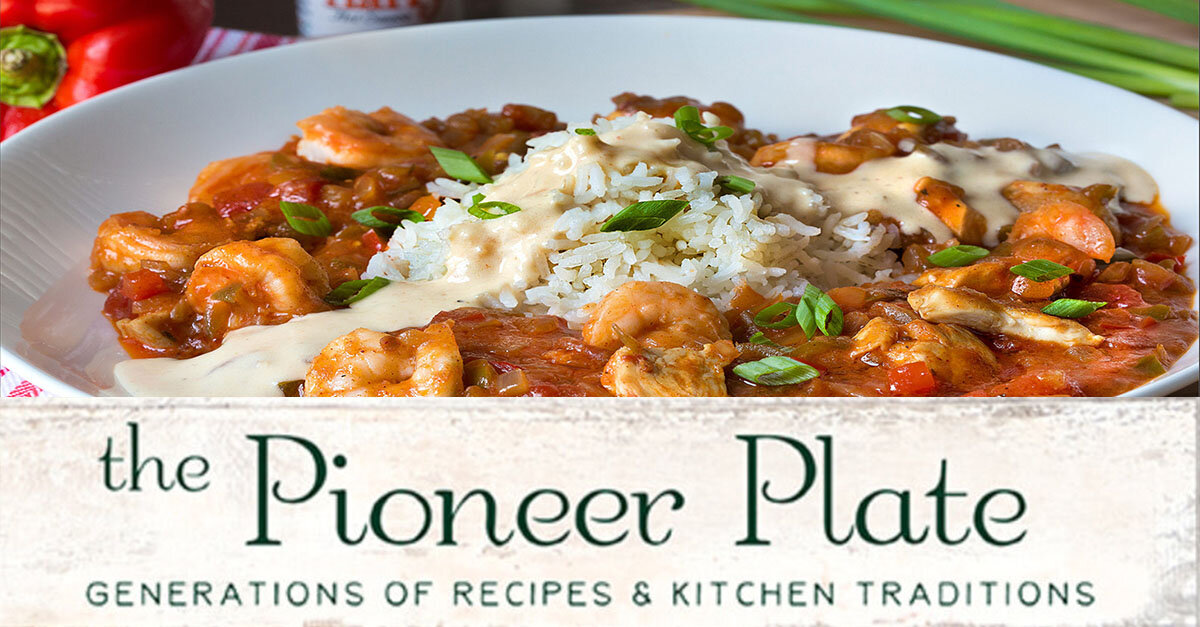 Creamy Creole Shrimp – The Pioneer Plate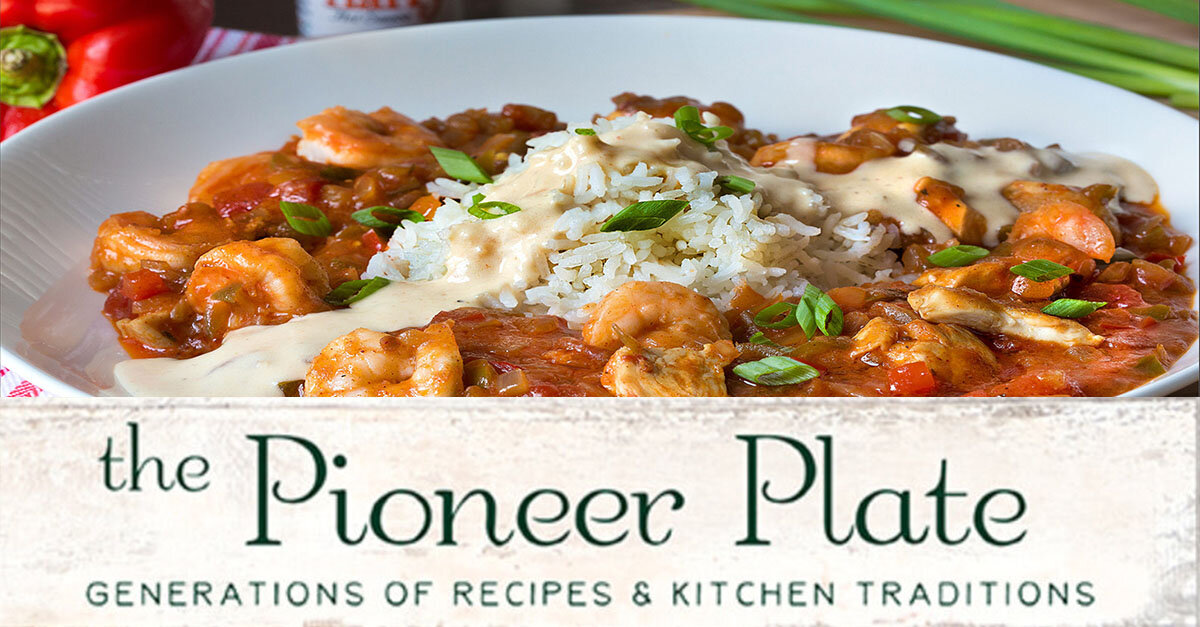 Creamy shrimp creole is an easy to make, one pot meal for dinner. Serve with rice, popovers, grits, or pasta.
Yields: 6 Servings
Ingredients:
4 tablespoons unsalted butter

4 ounces prosciutto, chopped

1/2 cup yellow onion, finely chopped

1/2 cup red bell peppers, diced small

1/2 cup yellow bell peppers, diced small

1/4 cup green onions, minced

2 cloves garlic, minced

1/4 cup white wine vinegar + 1/4 up water

1 (14.5-ounce) can petite diced tomatoes

1 cup heavy cream

2 1/2 pounds large shrimp, peeled and deveined

2 teaspoons cajun seasonings

1/4 cup chopped fresh parsley

Grated Parmesan cheese, for garnish
Directions
In a large, heavy saute pan over medium-high heat, melt 2 tablespoons butter.

When bubbly, add prosciutto and cook until crisp, about 3 minutes. Transfer prosciutto to a paper towel-lined plate and set aside.

Add remaining butter to pan along with yellow onion, bell peppers, green onions, and garlic and cook for 4 minutes or until vegetables are slightly wilted.

Add white wine vinegar and water, reduce by half.

Add tomatoes and heavy cream and cook for another 3 minutes or until sauce has thickened.

Season shrimp with cajun seasonings.

Add shrimp to sauce and cook for another 4 minutes or until shrimp are just cooked through. (Be careful not to overcook the shrimp.)

Add parsley and reserved prosciutto.

Stir until incorporated, and cook 1 minute longer or until prosciutto has heated through.

Garnish with Parmesan and cajun seasonings.

Serve with rice, popovers, grits, or pasta.