Mormon Pioneer Women Exemplified Unwavering Faith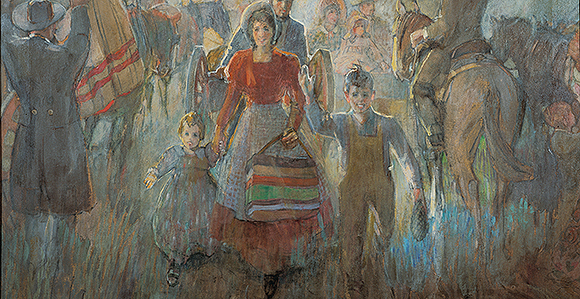 Mormon Pioneer Women Exemplified Unwavering Faith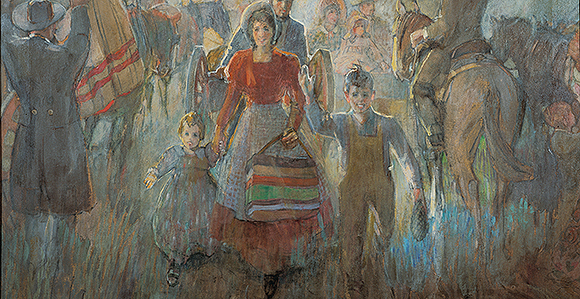 Mormon Pioneer Women Exemplified Unwavering Faith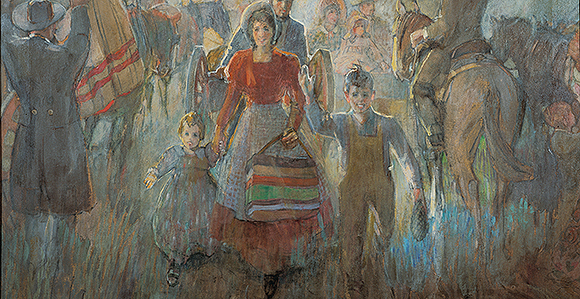 There are many well-known pioneer stories about women, but the Mormon Pioneer Overland Travel database lists over 28,000 women as crossing the plains to reach Utah.
In an act of great faith, many of these women left their homes and families and lost loved ones along the way. Each of the thousands of women, young and old, who made the journey have a story to tell.
Few records survive to tell the stories of these women, but birth and death records, passenger lists, census records, and surviving diaries of those who encountered them give a peek into what their journeys were like. Here are a few you may not have heard.
Mary Ann Price was 36 when she pulled her own handcart across the plains. There were three other women in her company who did the same: Elmira Pond Miller, Sarah Maria Chaffin, and Electa Briggs Williams. Williams's journal entries describe the nearly three-month journey before arriving in the Salt Lake Valley on September 25, 1852.
Not much is known about Martha Ann Wiscombe Sainsbury. She was born in Sussex, England, and was only 20 years old when she made the journey to Utah and gave birth to a daughter, Elizabeth, on the way.
Mary Kaisa and Caroline Ekstrom were sisters who traveled from Norway to Utah when they were just 16 and 14 years old. Mary's diary tells the story of the two girls traveling with some Church elders. It took seven weeks to cross the ocean and arrive in New York. From there, it was another three weeks to arrive in Kansas and begin the trip to Utah.
Mary didn't speak much English and "understood even less." In her journal she recalls that many people asked her if she was married while they were traveling.
"To my ear it sounded as though they asked if my name was Mary," she wrote. "I always smiled and nodded in answer to the question and pointed to the wagons. One day, another emigrant told me in my own language what people asked."
Tragedy struck Sarah Bigler Lyons before her family embarked on the journey west. Her husband was killed in an explosion in 1848 while working as a deck hand on the steamship Edward Bates.
When the time came, Lyons decided to move west with her four children. They arrived in the Salt Lake Valley on March 21, 1857.
At the April 2011 general conference, Elder Quentin L. Cook talked about the strength of pioneer women and what members can learn from them.
"The faith of the sisters in being willing to leave their homes to cross the plains for the unknown was inspiring," Elder Cook said. "If one had to characterize their most significant attribute, it would be their unwavering faith in the restored gospel of the Lord Jesus Christ" ("LDS Women Are Incredible!").