Latter-day Saint Youth Visit Missouri Government Leaders
By The Church of Jesus Christ of Latter-day Saints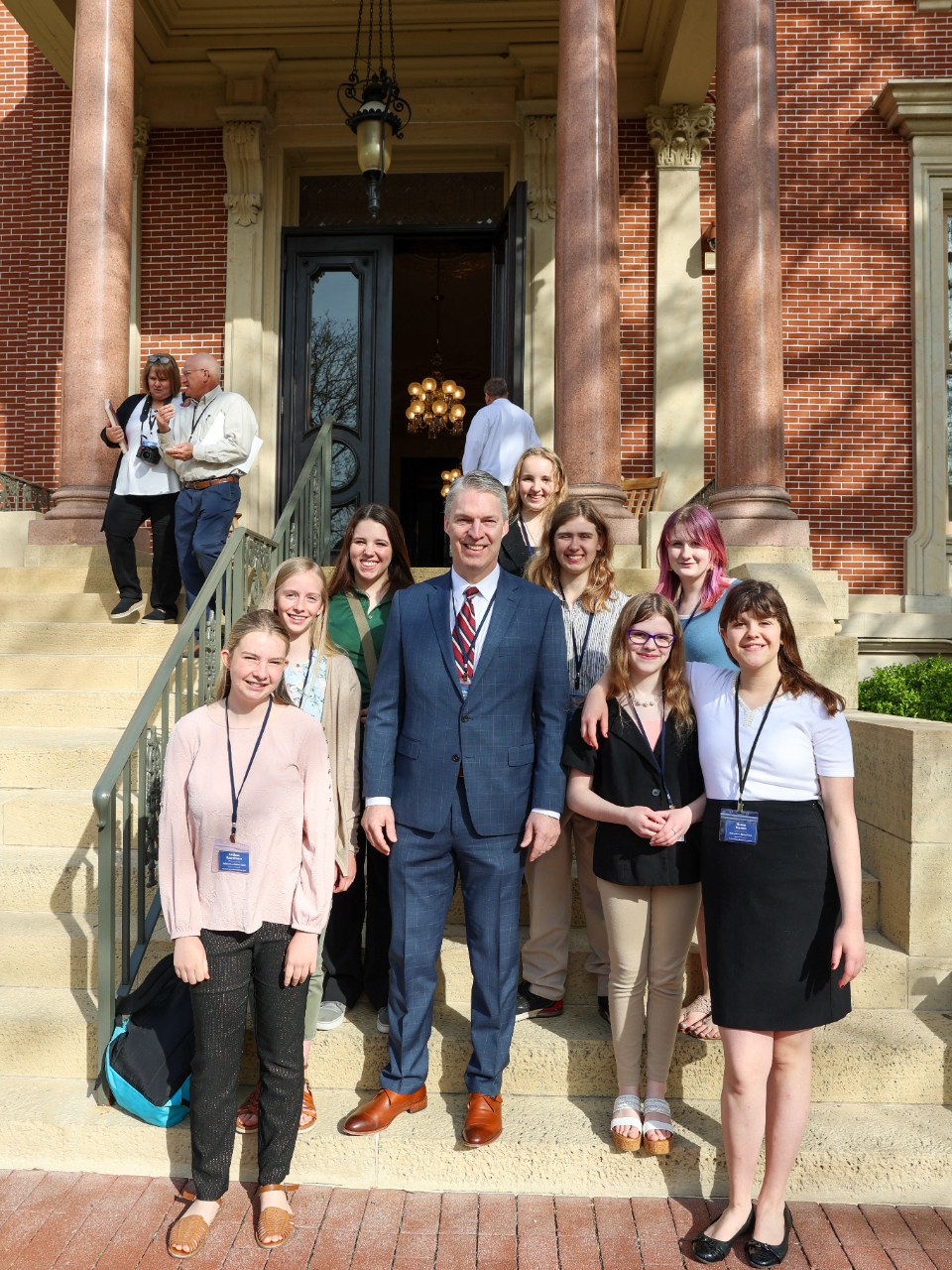 Latter-day Saint Youth Visit Missouri Government Leaders
By The Church of Jesus Christ of Latter-day Saints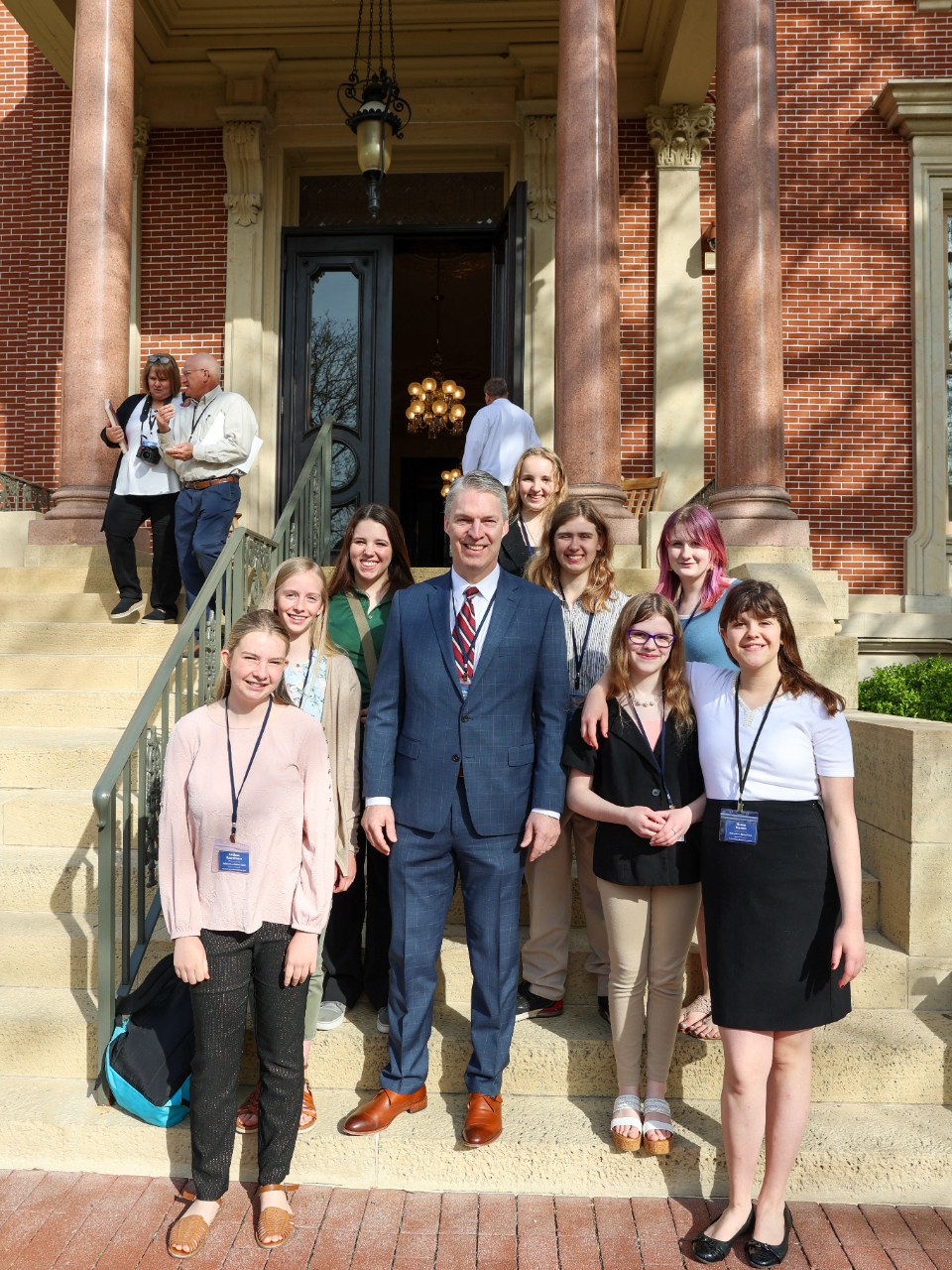 Latter-day Saint Youth Visit Missouri Government Leaders
By The Church of Jesus Christ of Latter-day Saints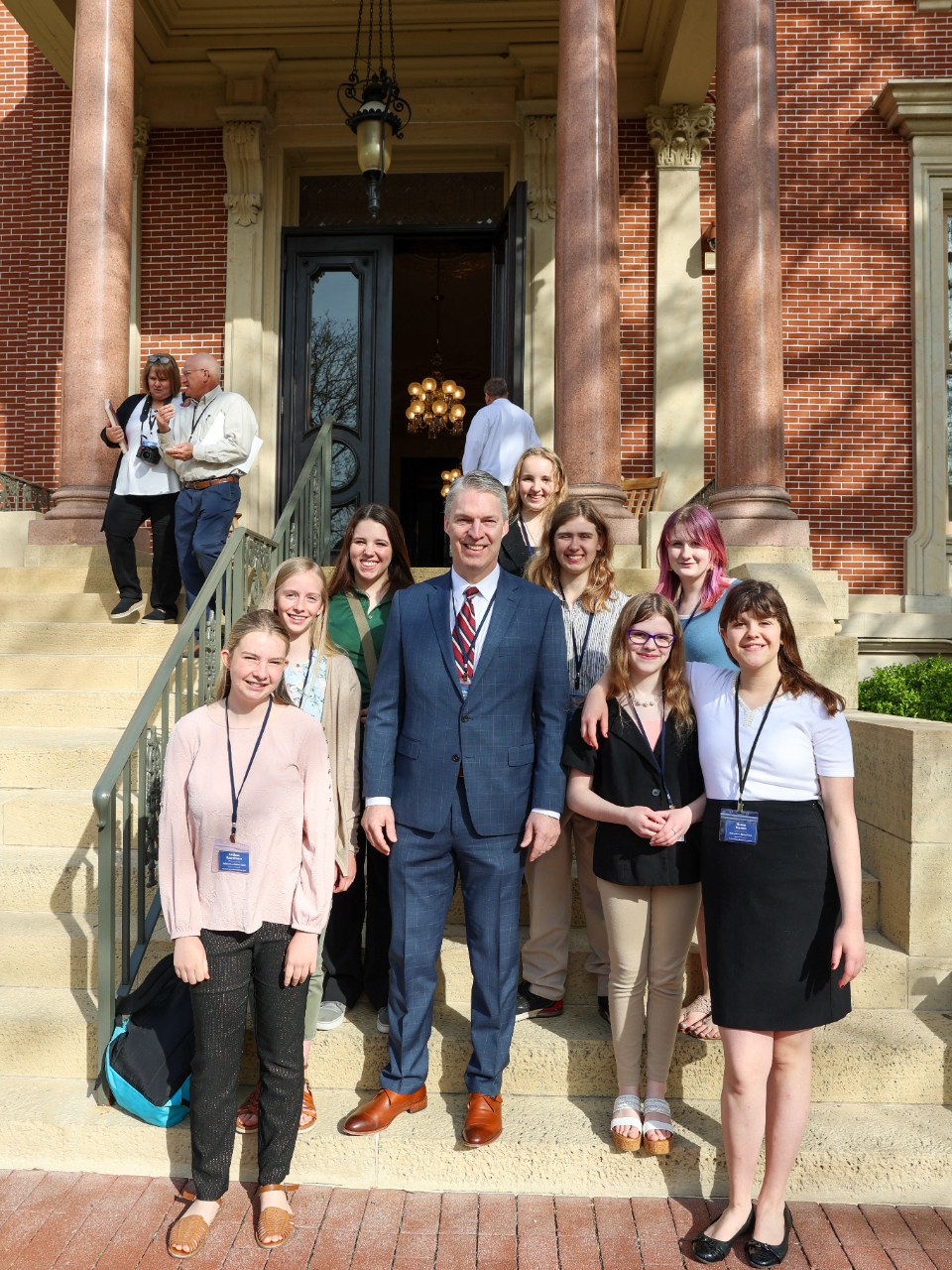 Latter-day Saint Youth Visit Missouri Government Leaders
"You are the future leaders," Gov. Mike Parson told the group
Some 70 Latter-day Saint youth and leaders in Missouri visited their state's governor and first lady and several other state leaders on Tuesday, April 18, 2023.

"You are the future leaders," Gov. Mike Parson told the group. He challenged them to rise above the divisiveness of modern politics and take an active role in solving problems in their communities. The "baton of leadership," he said, will soon be passed to them.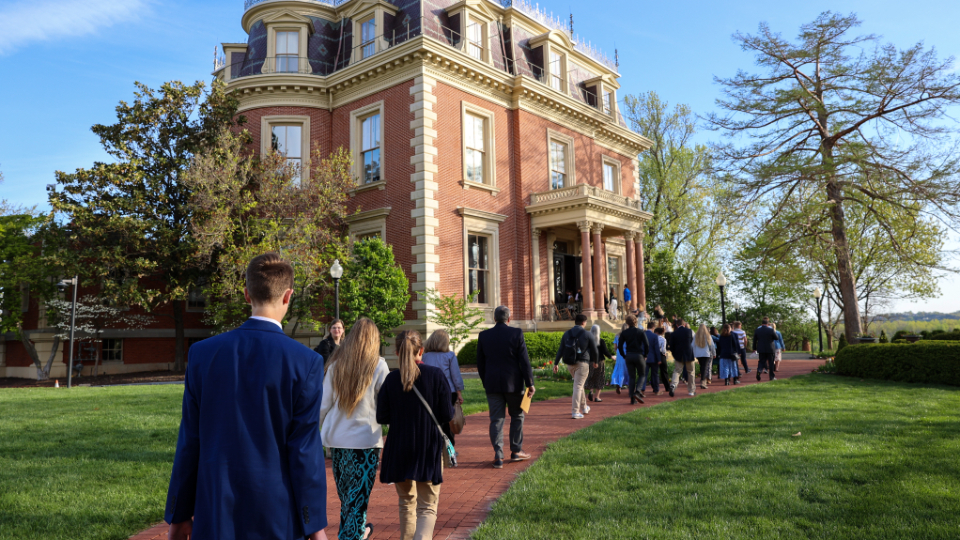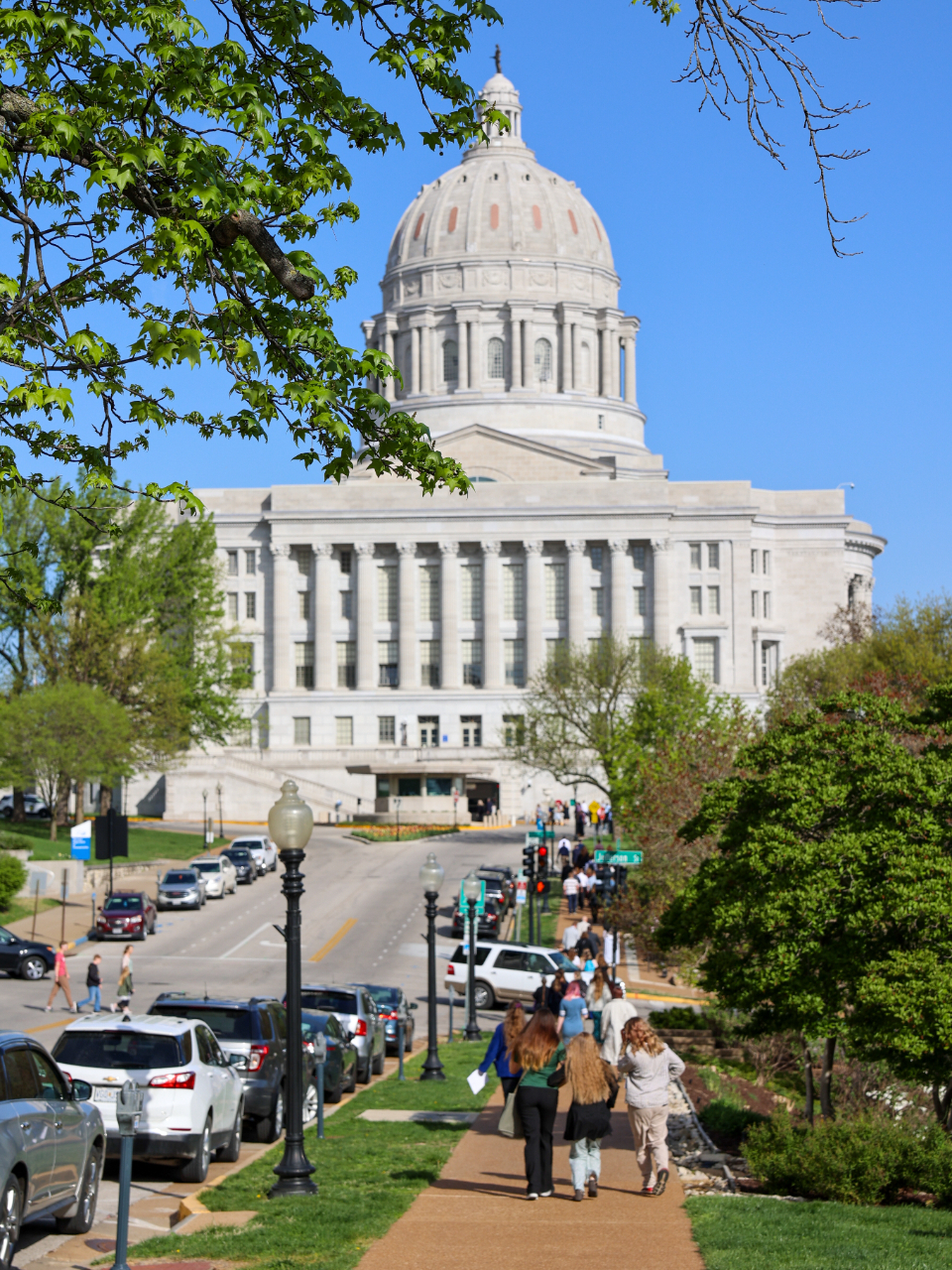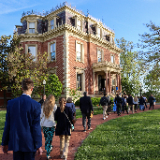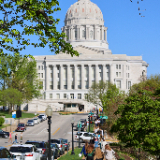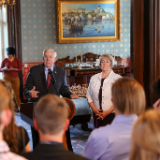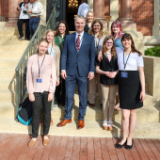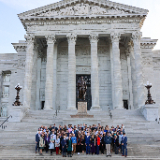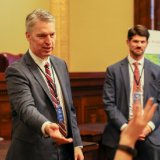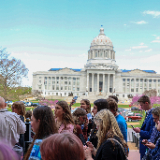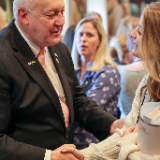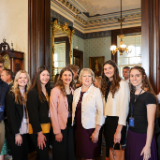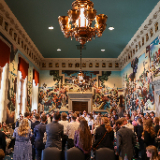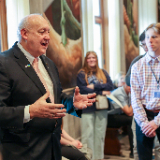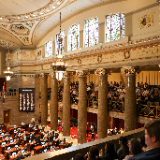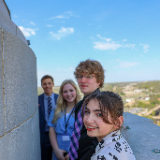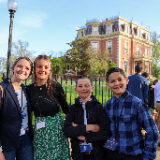 Gov. Parson was an active participant in the unwrapping of the first Light the World Giving Machines in Kansas City in 2021. He was also deeply impressed as he toured the bishops' storehouse in Kansas City.
The youth visited the Missouri Governor's Mansion, the state Supreme Court and the state legislature. State Supreme Court Chief Justice Paul Wilson said this was the largest tour group he had ever addressed. He taught them how the Missouri court system works and said the purpose of the Supreme Court is to settle disputes equitably. The youth also met Missouri Secretary of State Jay Ashcroft, who said real joy comes through Christ. He also told them that "a life well-lived is one that is consequential in the lives of others." Missouri Senator Jill Carter (a Latter-day Saint) told the youth to follow divine guidance in their personal leadership. And state representative Dale Wright (also a Latter-day Saint) spoke to them of the importance of being peacemakers. Several state legislators encouraged the youth to be involved in politics.
"Seeing them open their session with prayer and continuing to speak of God throughout the day was very inspiring — especially since most of them are not members of our faith yet still believe many of the same things that we do," said Caleb Jones of the Liberty Missouri Stake. "Secretary Ashcroft was a testament of this when he said that the only way to real joy in life is through Christ. I am so glad that I got to attend today."
Elara Brown, a young woman from the West Plains Missouri Stake, said she was struck by "how real the legislators were. They were men and women of faith who freely admitted that some parts of our government are broken. However, they refused to give up and they encouraged us to do the same. I felt like they genuinely wanted us to be ready to take up the baton and keep pushing forward. Abraham Lincoln said, 'Let us have faith that right makes might.' I felt the Spirit today and I know our government leaders did too. It is a day I will always remember."
Wyatt Cluff of the Springfield Missouri Stake said, "Visiting the Supreme Court was the favorite part of my day. Learning about law and how it works with the court system is interesting to me."
Elder Rodney Ames, an Area Seventy, encouraged the youth to "be prepared to share what they learned and felt when they got home and to be a light to their family and friends."