Elder Stevenson Speaks Japanese in Face to Face LDS Broadcast in Asia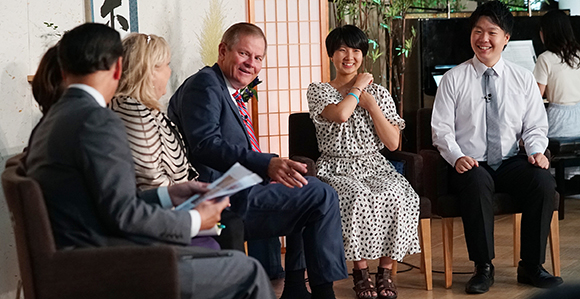 Elder Stevenson Speaks Japanese in Face to Face LDS Broadcast in Asia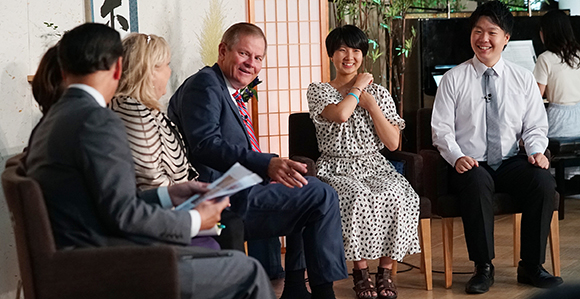 Elder Stevenson Speaks Japanese in Face to Face LDS Broadcast in Asia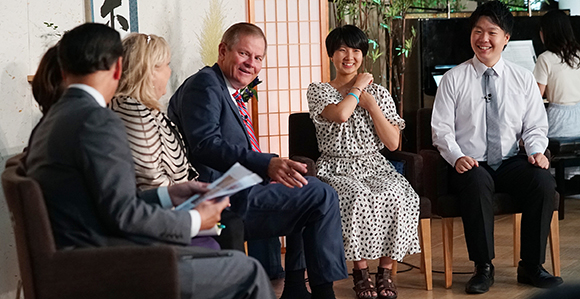 LDS News: Youth in Japan received a special gift from Elder Gary E. Stevenson of the Quorum of the Twelve Apostles during the first regional Face to Face broadcast in their country on August 15—the Apostle spoke entirely in Japanese.
"It's the language of their heart and it's kind of become the language of my heart as well," said Elder Stevenson, in a MormonNewsroom.org release. "I felt it a great privilege to be able to testify of Jesus Christ and of His role as our Savior and Redeemer in Japanese to our Japanese saints, especially these special young people. … They are the treasure of Japan."
The broadcast, originating in Osaka, Japan, covered topics such as marriage, social media use, and finding balance, and was the second Face to Face event with Elder Stevenson and his wife, Sister Lesa Stevenson, in Asia, the first occurring in the Philippines just a few days prior.
"I hope [the youth] realize how strong they are and how loved they are and how they are so important to the rise and the growth of this country and the Church in Japan," said Sister Stevenson.
As a young man, Elder Stevenson served in Japan as a missionary and later traveled there often for his business career. The Stevenson family lived in the country for seven years while Elder Stevenson served as mission president of the Japan Nagoya Mission from 2004–2007, as well as when he as a counselor and president in the Asia North Area Presidency during his call as a General Authority Seventy.
Joining Elder and Sister Stevenson for the event was Elder Kazuhiko Yamashita, General Authority Seventy, and his wife, Sister Tazuko Yamashita, and two youth hosts, Miyu Nakiatania and Mashahiro Yoshikawa.
"It is great, great blessing to have Elder and Sister Stevenson here," Elder Yamashita said. "We feel how our Heavenly Father loves these young men and young women."
For the one of the co-hosts, Miyu Nakatinia, being with the Church leaders made her "really happy."
"This event will be one of the top experiences of my life," she said.
Youth around the country submitted questions prior to the event through social media channels, and then tuned in to the broadcast from their various locations.