Sheet Pan Chicken Fajitas – The Pioneer Plate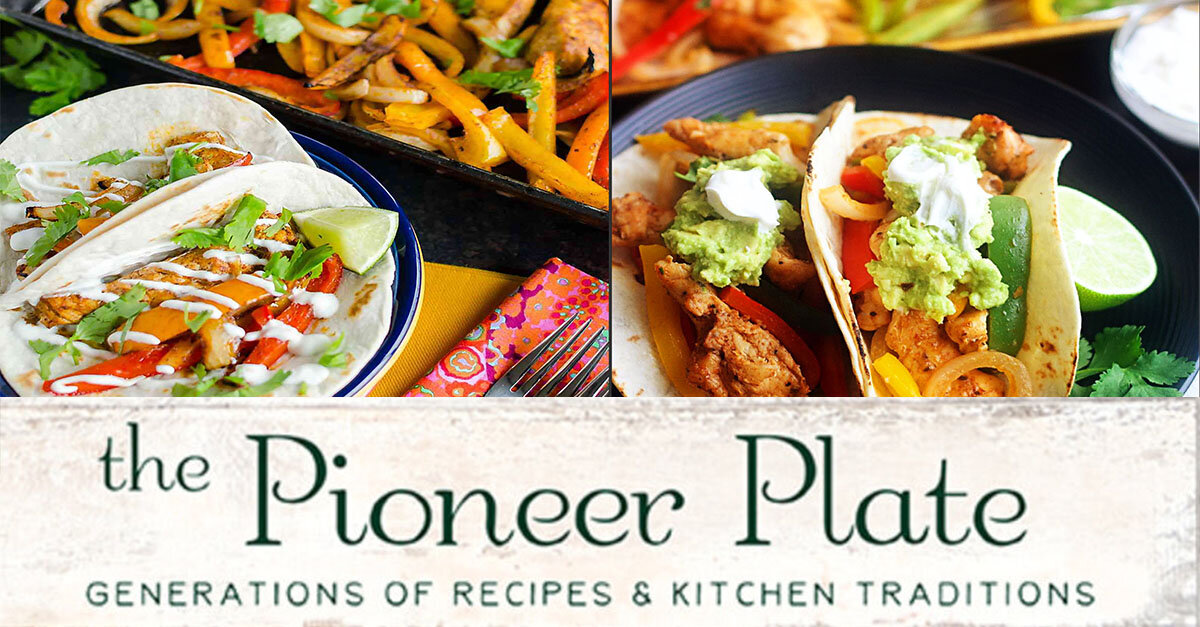 Sheet Pan Chicken Fajitas – The Pioneer Plate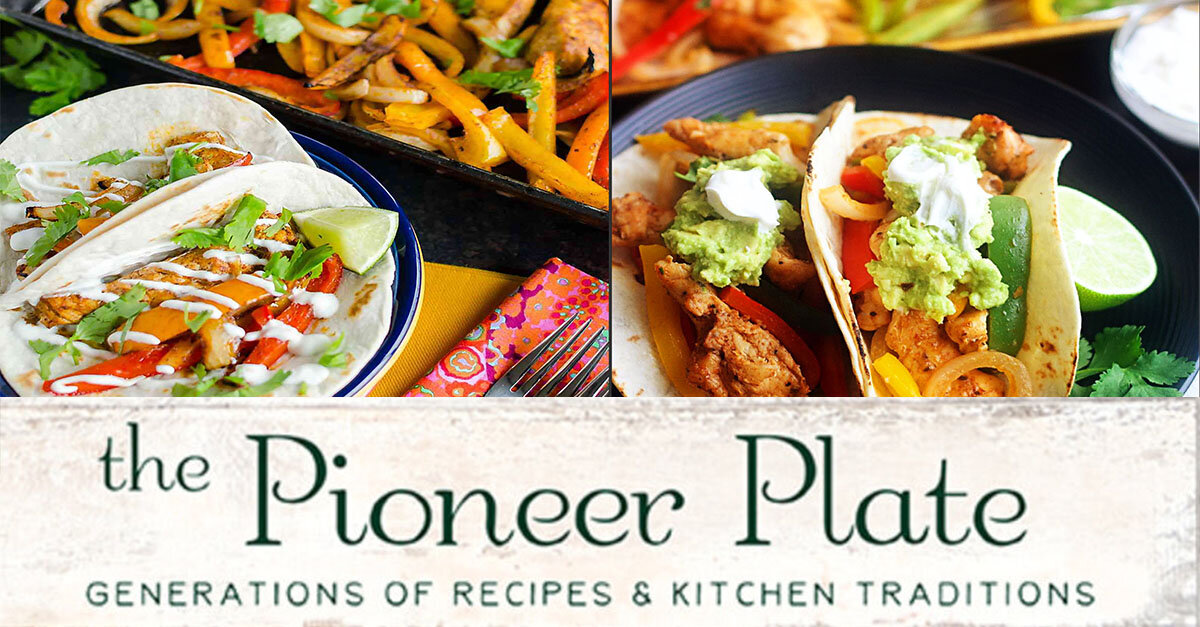 Sheet Pan Chicken Fajitas – The Pioneer Plate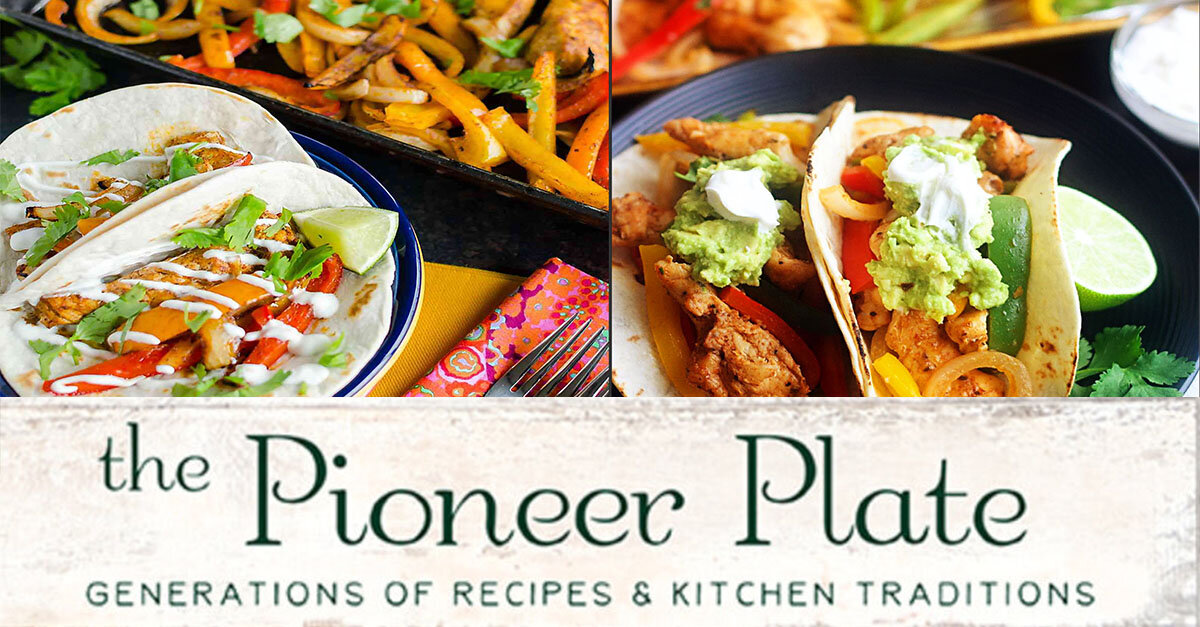 Quick and easy sheet pan dinner featuring juicy flavorful chicken with roasted bell peppers and onions. Perfect week night meal with an easy clean up!
Yields: 6 Servings
Marinade:
1/4 cup olive oil

2 tablespoons chili powder

1 1/2 Tablespoons Worcestershire sauce

1/2 tablespoon ground cumin

1/4 teaspoon red pepper flakes

2 cloves garlic, minced

Juice of 3 limes – reserve 2 tablespoons of juice

1/2 tablespoon sugar

1/2 teaspoon salt

1/4 teaspoon black pepper
Ingredients:
2 pounds boneless, skinless chicken breasts, cut into thin strips

1 red bell pepper, cut into strips

1 yellow bell pepper, cut into strips

1 orange bell pepper, cut into strips

1 red onion, cut into wedges

1/4 cup chopped fresh cilantro leaves

2 tablespoons freshly squeezed lime juice

6 (8-inch) flour or corn tortillas, warmed
Optional for serving: sour cream, guacamole/avocado, tortillas, rice and beans, etc.
Directions:
For the marinade: In a blender, combine the olive oil, chili powder, Worcestershire, cumin, red pepper flakes, garlic and lime juice. Next add the sugar, salt and pepper and blend the marinade until it's totally combined and smooth.

Place sliced chicken, onions, and peppers in an extra large mixing bowl or resealable storage bag. Drizzle on the marinade and toss to coat. Chicken and vegetables can marinade for up to 6 hours if preferred.

Preheat oven to 425 degrees F. Lightly oil a baking sheet or coat with nonstick spray.

Spread chicken and pepper mixture out evenly on baking sheet and place in oven.

Place chicken, bell peppers, onion and garlic in a single layer onto the prepared baking sheet.

Place into oven and bake for 25 minutes, or until the chicken is completely cooked through and the vegetables are crisp-tender.

Stir in cilantro and lime juice.

Serve immediately with warm tortillas.