Roasted Chicken Mac & Cheese – The Pioneer Plate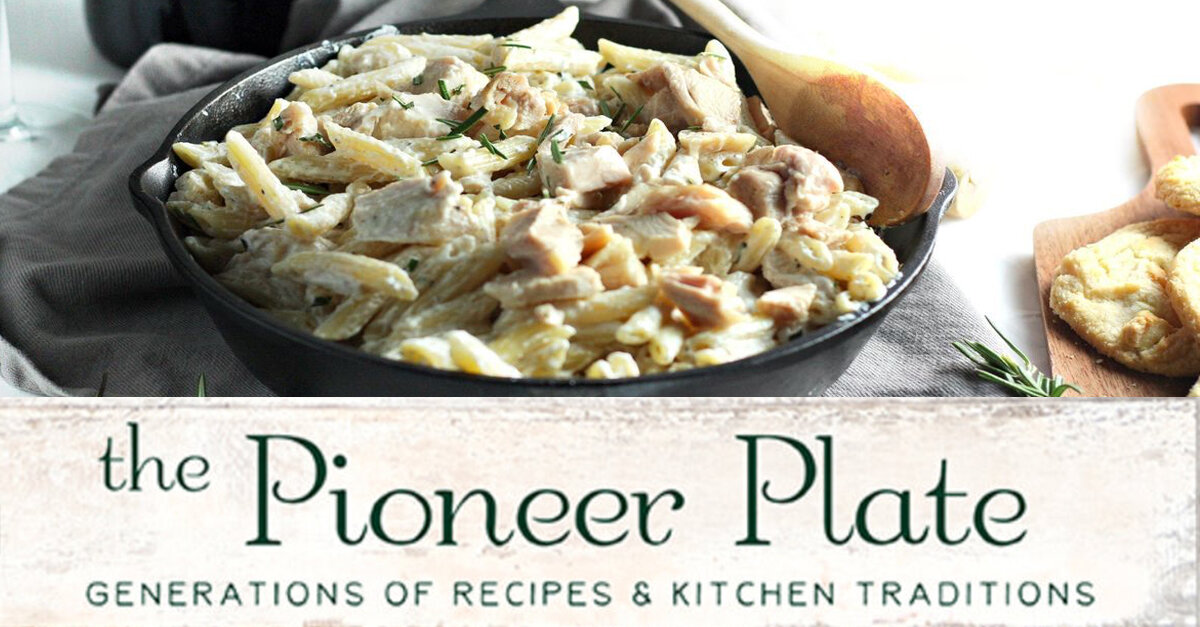 Roasted Chicken Mac & Cheese – The Pioneer Plate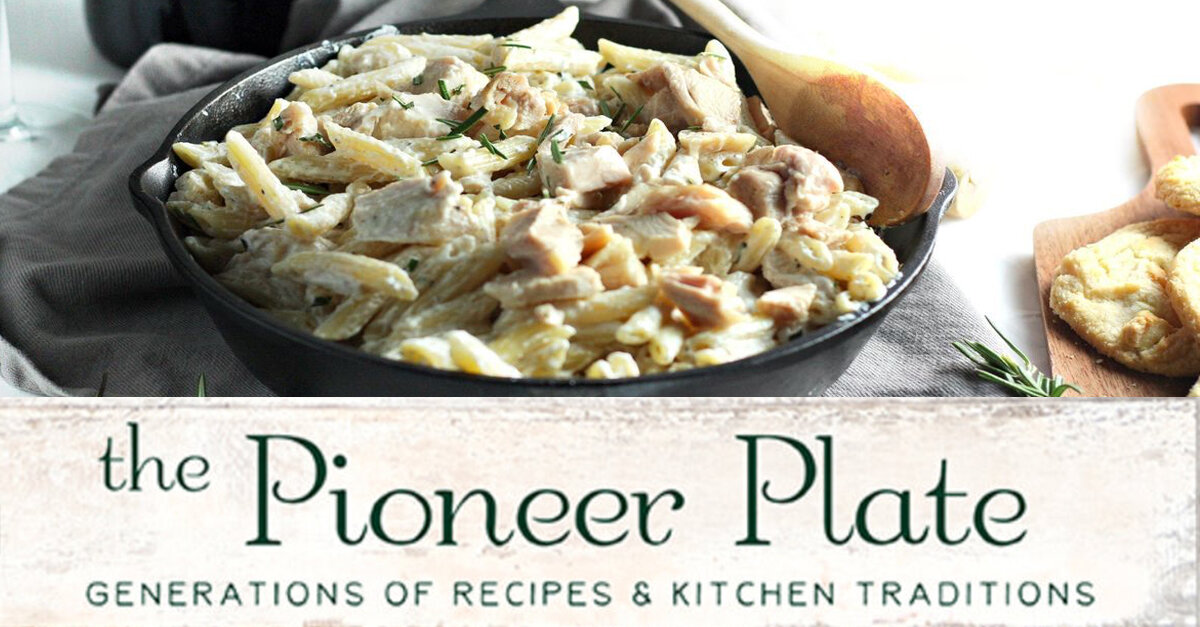 Roasted Chicken Mac & Cheese – The Pioneer Plate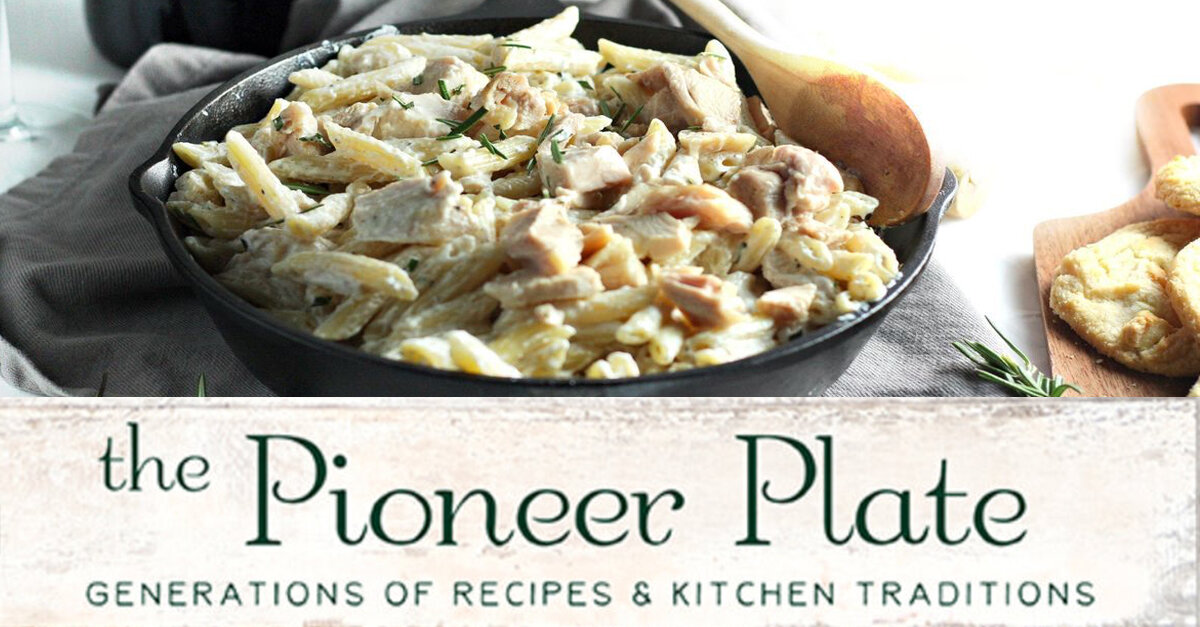 Comfort food times ten with this creamy version of Roasted Chicken Mac & Cheese.
Yields: 6 – 8 Servings
Ingredients
1 lb. dried rigatoni pasta – or whatever pasta makes your skirt fly

1 qt. heavy cream

1/2 tsp salt

2 Tbs. chopped fresh rosemary

1 clove fresh garlic, crushed

8 oz. fresh goat cheese

4 oz. Cream Cheese

2 c. shredded roasted chicken

6 slices of bacon, cooked and crumbled

salt and pepper to taste
Directions
Place a large pot of salted water over high heat and bring to a rapid boil.

While the water is coming to a boil, pour the cream into a large sauce pan over medium heat.

Add the rosemary, 1/2 tsp salt and garlic to the cream and bring just to a simmer, then lower the heat to medium and simmer to reduce the mixture by half-take care not to let it boil over.

Stir in the goat cheese, cream cheese and chicken and bring back to a simmer. Continue cooking until the cream coats the back of a spoon approximately 15 – 30 minutes.

Taste sauce and add salt/pepper if needed.

Add rigatoni to the water and cook according to the directions on the package, 10-12 minutes.

Save 1 cup of the pasta water before draining to use for thinning the sauce if needed.

Thoroughly drain the pasta. Add the pasta to the sauce. Coat the pasta in the sauce and simmer over low heat for a few minutes.

Add crumbled bacon.

Serve hot.