Reindeer Chow – Pioneer Plate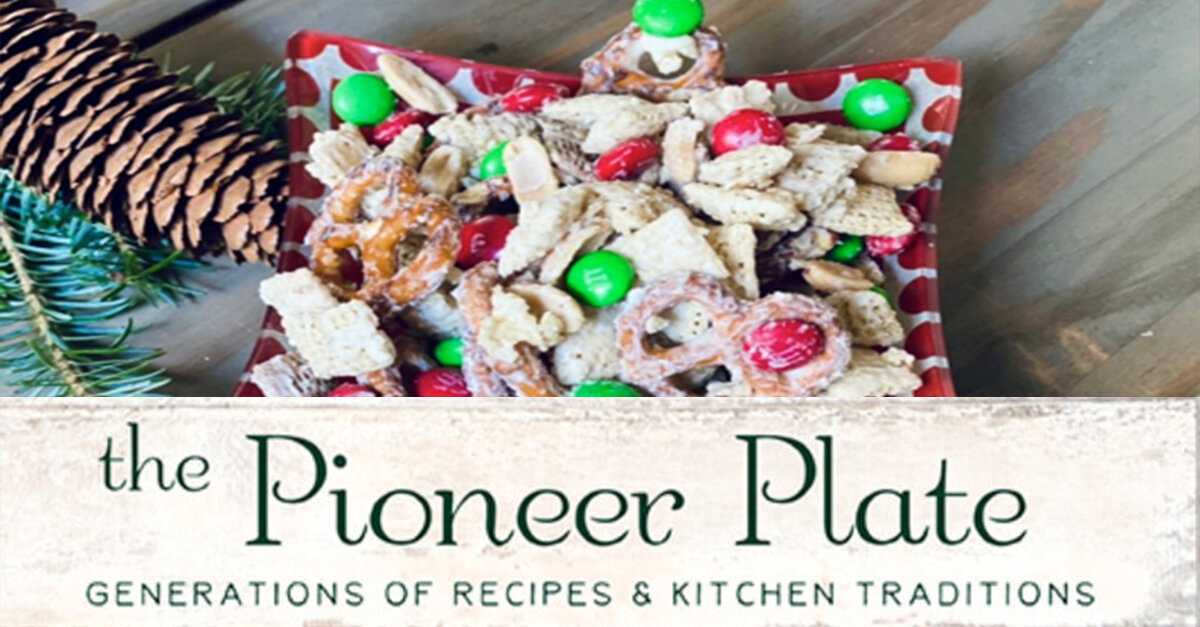 Reindeer Chow – Pioneer Plate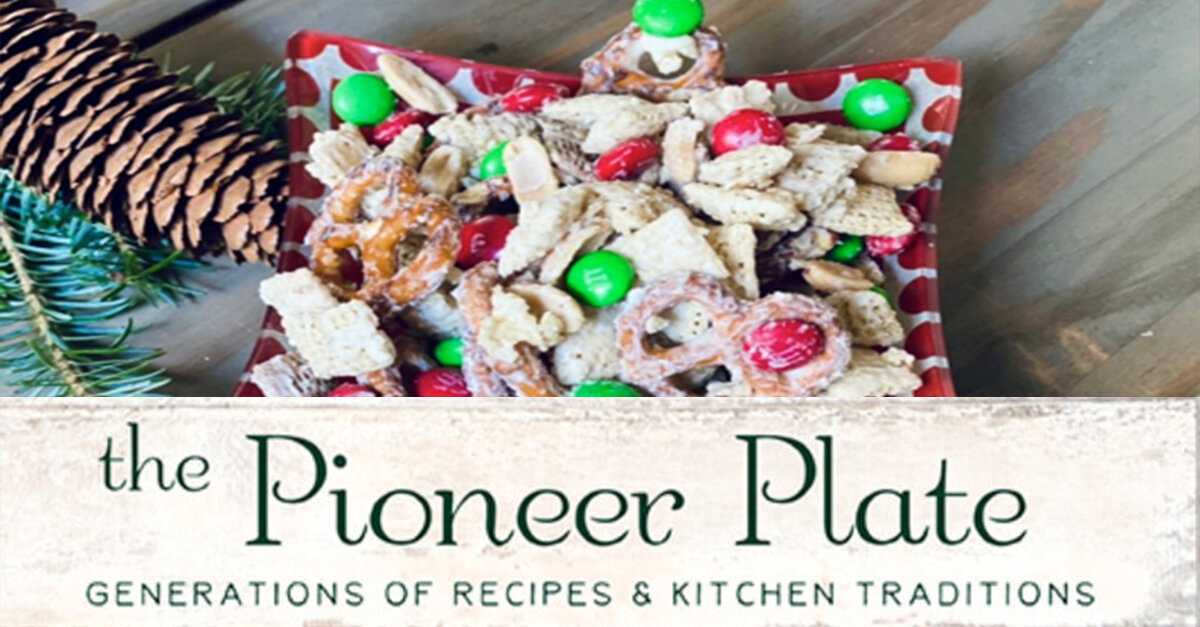 Reindeer Chow – Pioneer Plate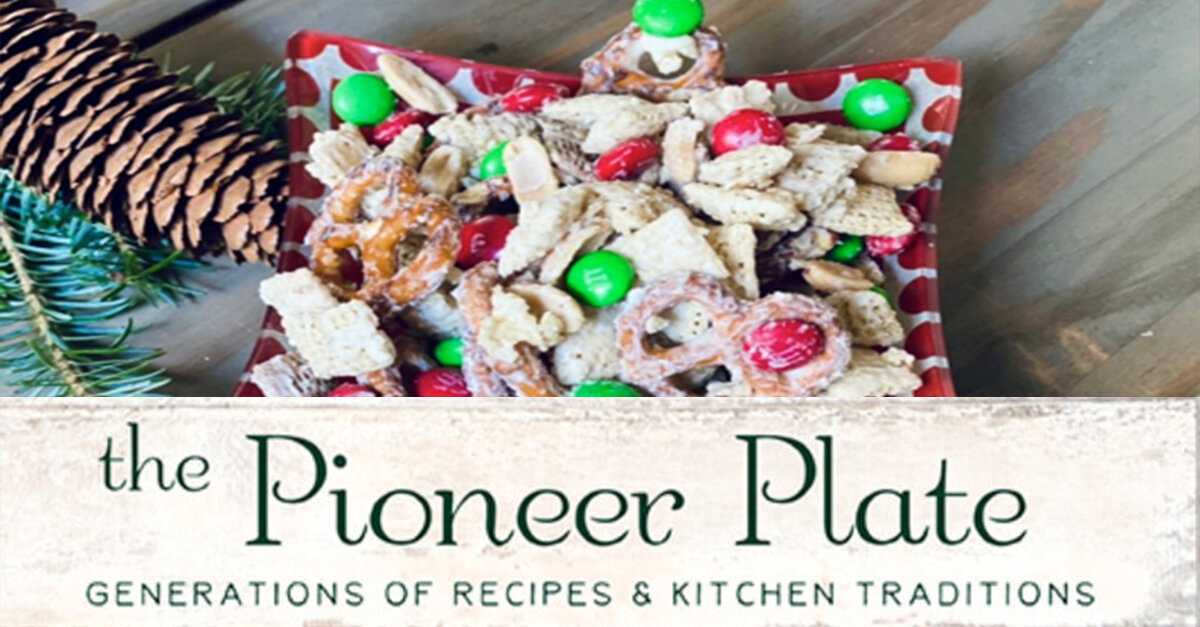 Nauvoo gets pretty dark at night during the winter months. It makes be wonder if Santa Claus will be able to find our little town on Christmas Eve even with the help of Rudolph's nose. With a perfect blend of sweet and salty flavors, this holiday snack mix will definitely keep the team on course!
Yield: Makes 5 quarts
Ingredients
110-oz. pkg. mini pretzels
5 cups doughnut-shaped oat cereal

5 cups bite-size crispy corn or rice cereal squares

2 cups peanuts

16-oz. pkg. candy-coated or peanut butter filled chocolates

2 (12-oz.) pkgs. white chocolate chips

3 tablespoons oil
Directions
Line 3 baking sheets with wax paper.

Combine first 5 ingredients in a very large bowl; set aside.

Melt the white chocolate and oil in a microwave safe glass bowl in 30 second increments until full melted.Make sure to stir between increments.

Pour over cereal mixture; mix well.

Spread mixture equally onto prepared baking sheets; allow to cool.

Break into bite-size pieces; store in airtight container.