Porter Rockwell's Roasted-Chuck Chili – Pioneer Plate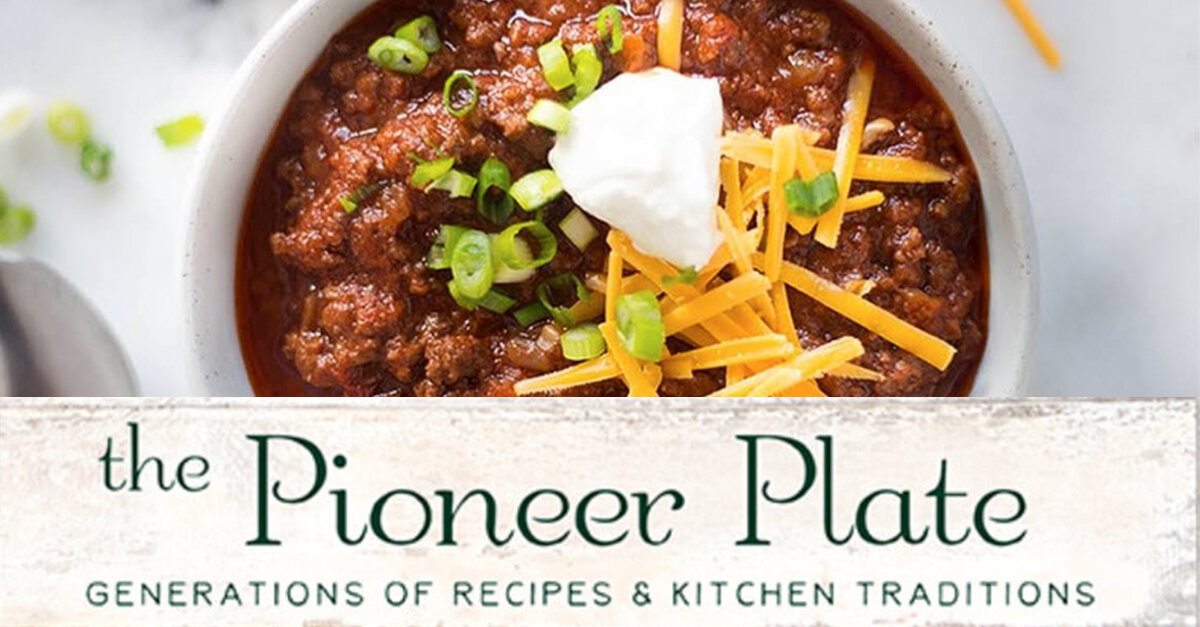 Porter Rockwell's Roasted-Chuck Chili – Pioneer Plate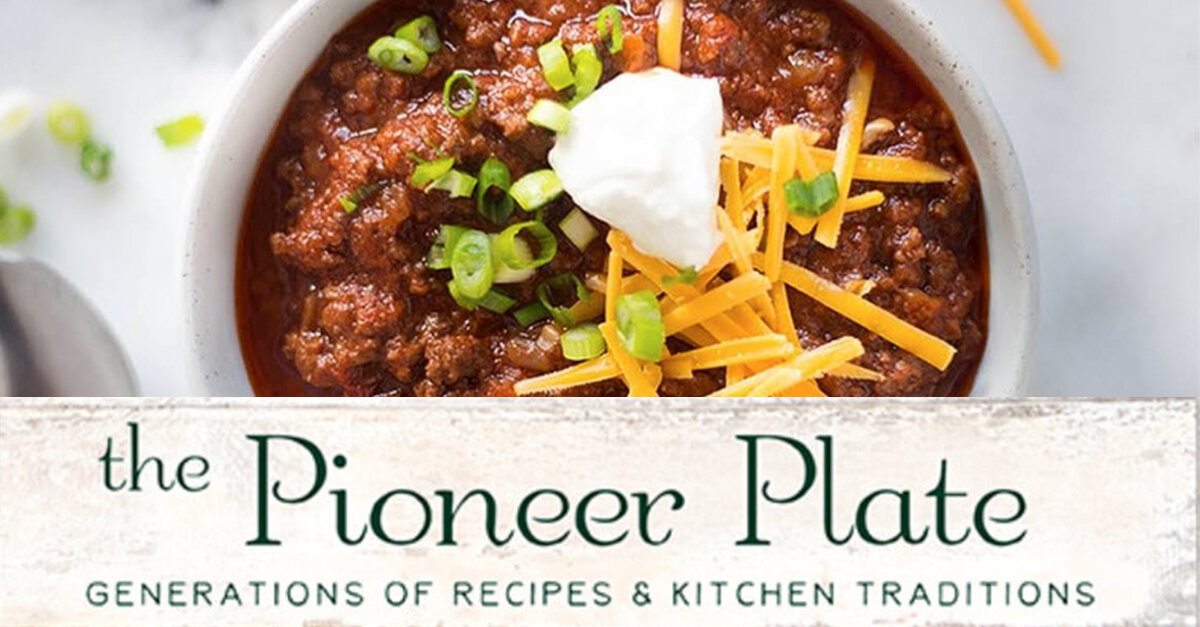 Porter Rockwell's Roasted-Chuck Chili – Pioneer Plate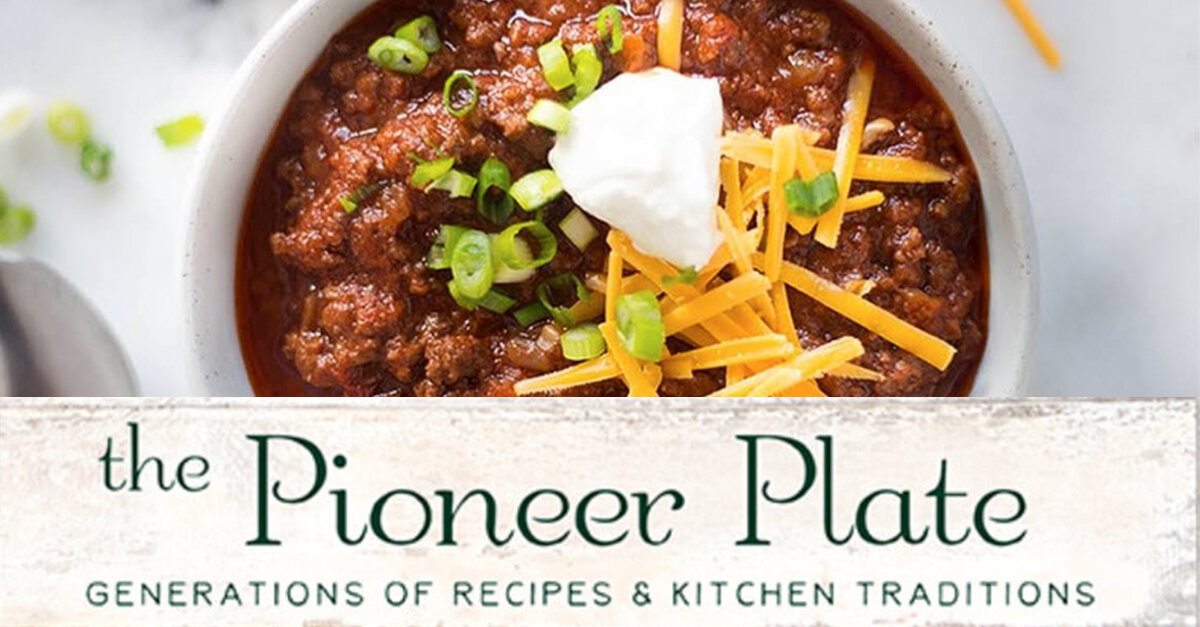 Hearty appetites will be satisfied when served bowls brimming with Porter Rockwell's Roasted- Chuck Chili.
Ingredients
2 to 4 tablespoons vegetable oil, plus more as needed

2 pounds boneless beef chuck, cut into bite-size pieces

salt and pepper to taste

2 large onions, chopped

8 cloves garlic, minced

1/3 cup plus 2 tablespoons chili powder

1 teaspoon oregano

2 tablespoons tomato paste

1 28 – ounce can whole tomatoes, hand crushed

1 3/4 cups beef broth

2 15 ounce cans pinto beans, drained and rinsed

Optional toppings – shredded cheddar cheese, sour cream, diced avocado, tortilla chips, diced onions, hot sauce
Directions
Heat 1/2 tablespoon vegetable oil in large pot over medium high heat.

Season the beef with salt and pepper. Brown in batches, about 4 minutes.

Add more oil as needed. Set beef aside.

Reduce the heat to medium and add 1 1/2 tablespoons oil.

Add the onions and garlic stirring until golden brown, about 6 minutes.

Add 1/3 cup chili powder, oregano, and tomato paste.

Cook, stirring constantly, about 1 minute.

Return the meat to the pot and add the tomatoes with their juices, the broth, and the pinto beans.

Bring to a boil, then reduce the heat and simmer, partially covered, until the beef is tender, about 2 hours.

Add the remaining 2 tablespoons chili powder.

Serve in bowls, and top with additional toppings as desired.