Old Fashioned English Toffee – Pioneer Plate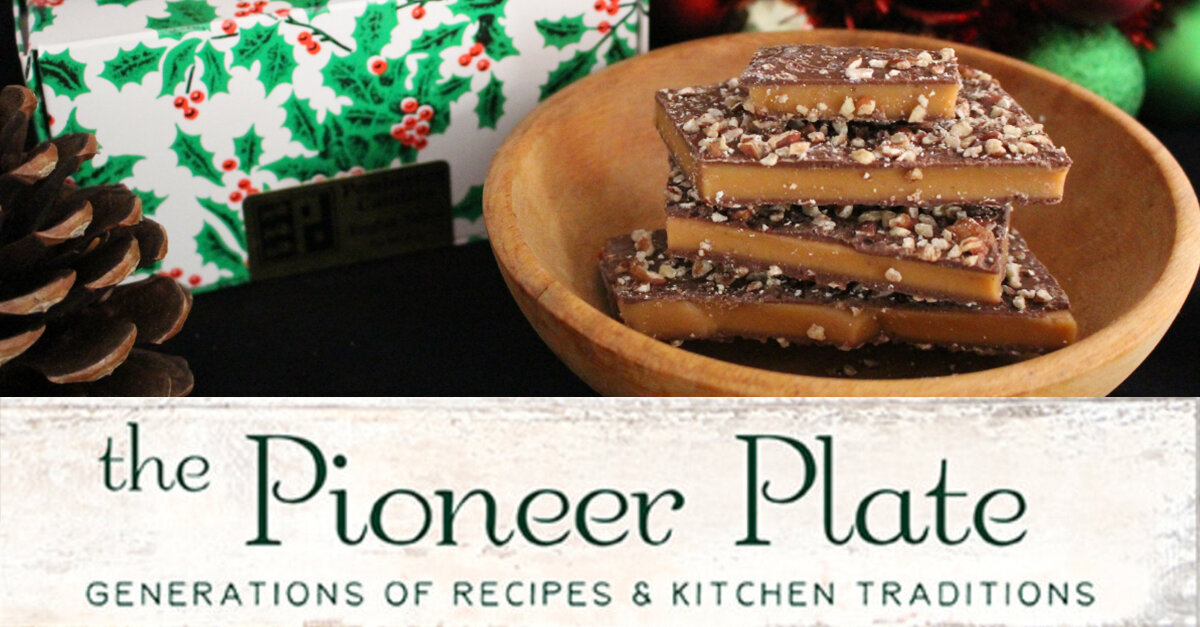 Old Fashioned English Toffee – Pioneer Plate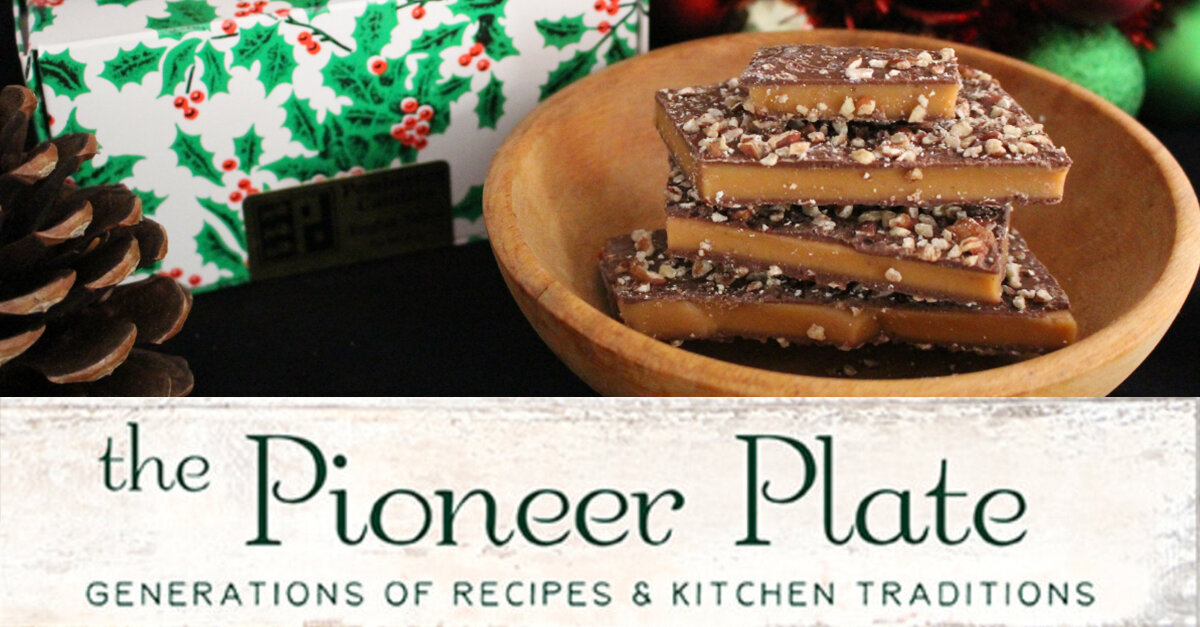 Old Fashioned English Toffee – Pioneer Plate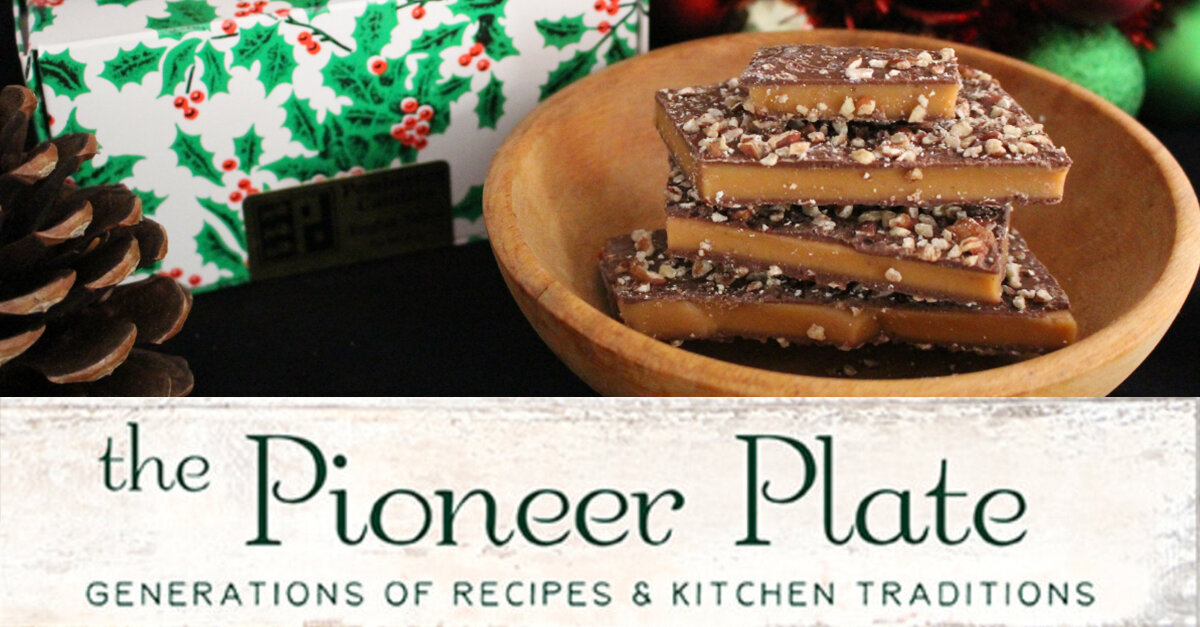 English toffee is the epitome of Christmas. Reminiscent of old-fashioned Christmas candy that awakens memories of yesteryear. It is surprisingly easy to make and shows that candy making doesn't have to be a chore.
Yield: About 40 pieces
Ingredients
2 cups (4 sticks) Unsalted Butter

2 cups White Granulated Sugar

6 tablespoons Water

1 teaspoon Salt

1 teaspoon Vanilla Extract

2 cups Chopped Topping: Toasted Nuts, Candy Canes, Sea Salt, Etc.

12 oz. weight Milk, Semi – Sweet or Dark Chocolate chips

Directions:

Line a large baking pan (18×13) with good parchment paper or silicone baking mat.

Combine butter, sugar, water, and salt in a saucepan. Bring to a boil, stirring constantly.

Cook over moderate heat, stirring gently, until candy thermometer registers 298 degrees.

Remove from heat and stir in vanilla until well combined.

Pour the mixture prepared baking pan.

Thinly spread mixture quickly using a heatproof rubber spatula or offset spatula.

Sprinkle chocolate chips on top of mixture and spread as the chips melt.

Immediately sprinkle with chopped topping.

Allow toffee to cool completely.

Once cooled and set, break into bite-size pieces.

Store in an airtight container.