Mrs Claus' Hash-Brown Casserole – Pioneer Plate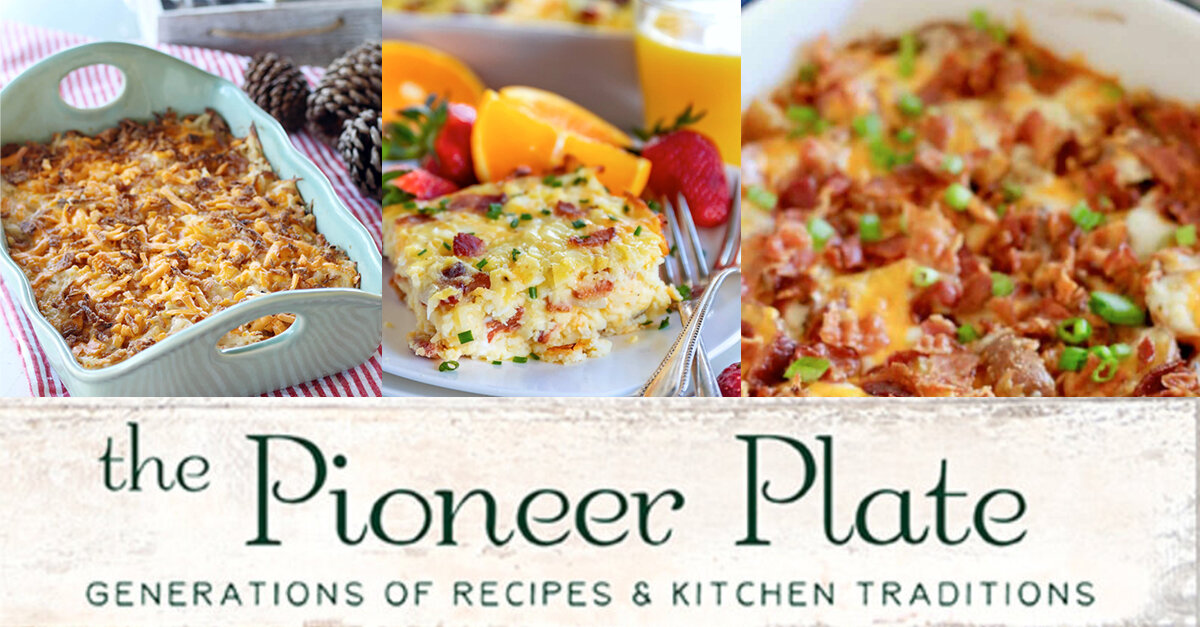 Mrs Claus' Hash-Brown Casserole – Pioneer Plate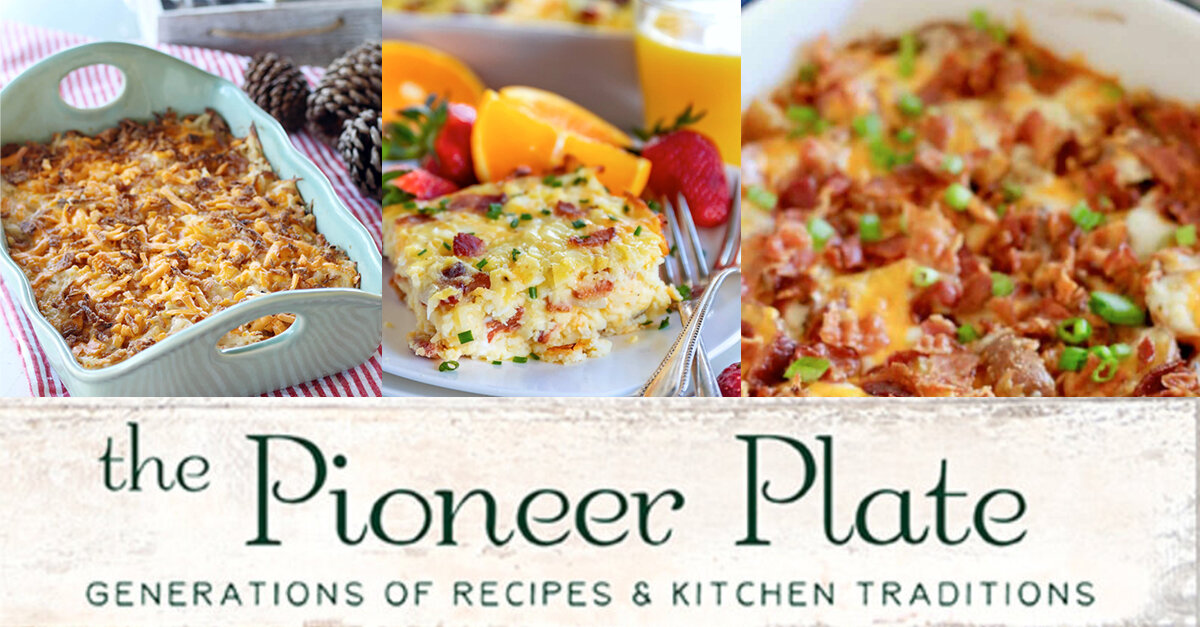 Mrs Claus' Hash-Brown Casserole – Pioneer Plate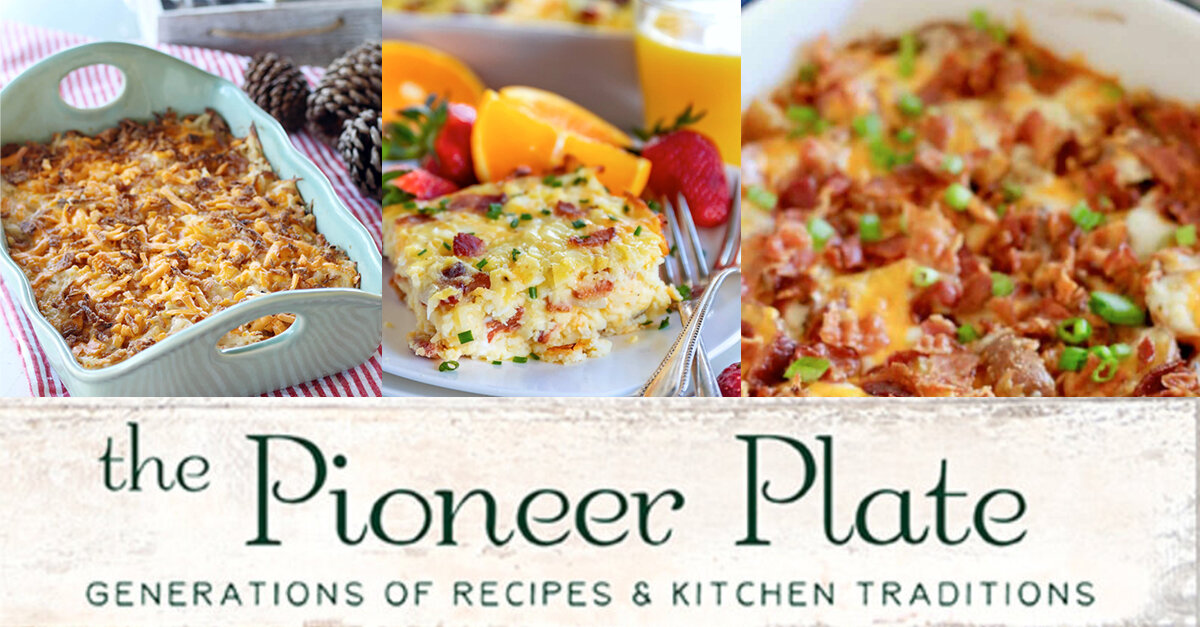 Mrs Claus knows when Santa and his elves finish delivering all their gifts on Christmas eve they are going to be hungry! This hearty hash brown casserole makes a great addition to their breakfast table. It could totally be a side with a meal, or breakfast. It is an easy casserole to make a head of time to just pop in the oven on Christmas morning.
Yield: Makes 12 – 15 servings
Ingredients
1 (30 ounce) package frozen Shredded Hash Brown Potatoes, thawed

1 (10.5 ounce) can condensed cream of chicken soup

2 cups sour cream

1 teaspoon salt

1 teaspoon ground cumin

1 teaspoon dried thyme

1/2 teaspoon garlic powder

¼ teaspoon ground black pepper

2 cups shredded Cheddar cheese

¼ cup butter, melted

2 cup shredded Cheddar cheese

6 slices bacon, crisply cooked and chopped

2 cups French fried onions, divided
Directions
Preheat oven to 350 degrees.

Spread hashbrowns evenly in the bottom of a greased 13″x9″ baking pan.

Mix soup, sour cream, salt, pepper, garlic powder, cumin, thyme, 2/3 cup french fried onions and butter together. Pour on top of hash browns.

Sprinkle with cheese and bacon. Cover with aluminum foil; Bakeat 350 degrees for 40 minutes or until hot and bubbly.

Remove foil and sprinkle with the remaining onions. Bake uncovered for 5 minutes or until the onions are golden brown.