Maxine Kimball's Nauvoo Lemon Crumb Squares – The Pioneer Plate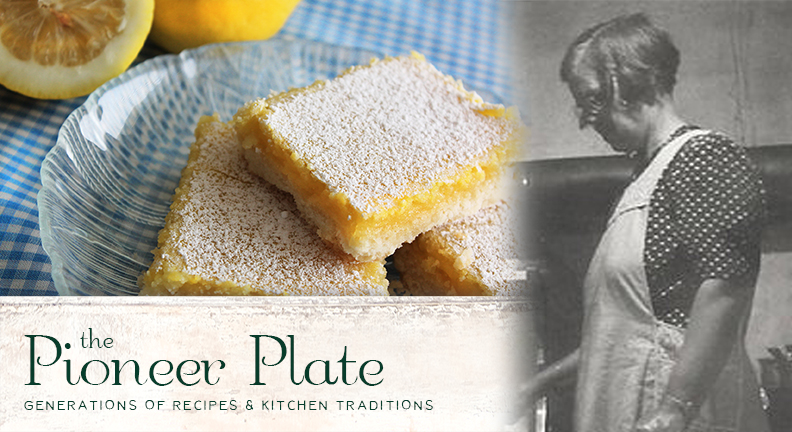 Maxine Kimball's Nauvoo Lemon Crumb Squares – The Pioneer Plate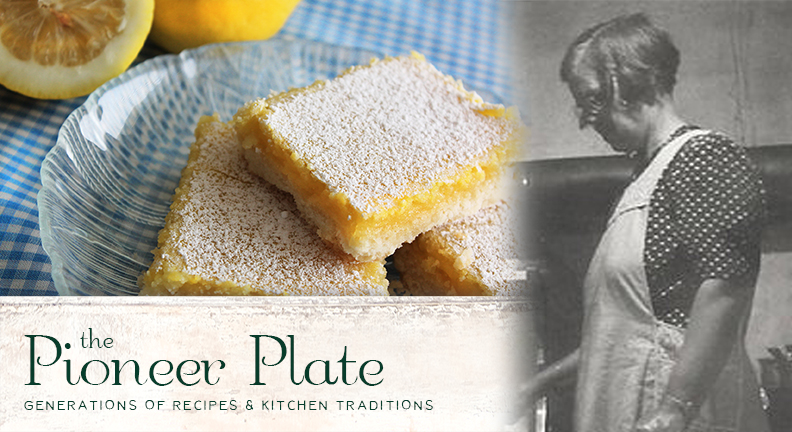 Maxine Kimball's Nauvoo Lemon Crumb Squares – The Pioneer Plate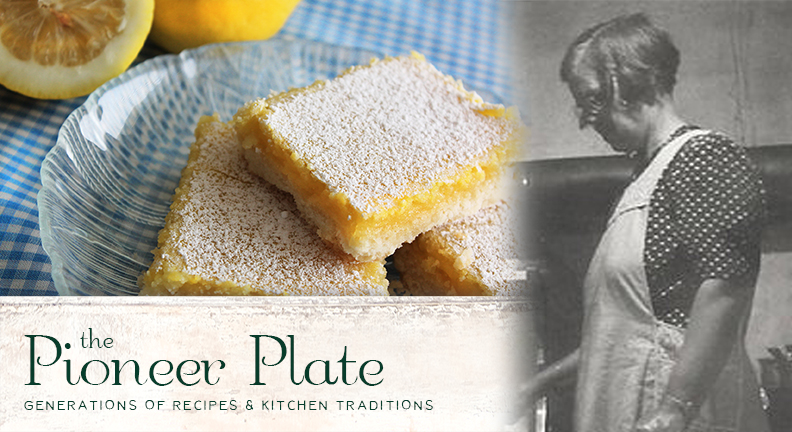 PIONEER PLATE: There are few treats as timeless as Lemon Bars. Sister Kimball arrived at many church and social functions with plates of these delicious lemon bars. Before long she was selling them to local diners & restaurants. You'll love these lemon bars.
Makes 2 dozen
1 (15 oz) can sweetened condensed milk
1/2 cup lemon juice
1 teaspoon grated lemon rind
1 1/2 cups flour, sifted
1 teaspoon baking powder
1/2 teaspoon salt
2/3 cup butter, softened
1 cup dark brown sugar, firmly packed
1 cup oatmeal (uncooked)
Blend together condensed milk, lemon juice, and lemon rind; set aside.
Sift together flour, baking powder and salt; set aside.
Cream butter; blend in sugar. Add oatmeal and flour mixture and mix until crumbly.
Spread half the oatmeal mixture in an 8x12x2-inch buttered baking pan and pat down. Spread condensed milk mixture over top and cover with remaining crumb mixture.
Bake at 350 degrees F until brown around edges (about 25 minutes). Cool in pan at room temperature for 15 minutes, then cut into 1 3/4-inch squares. Chill in pan until firm.