Marry Me Mini Chocolate Strawberry Lava Cake – The Pioneer Plate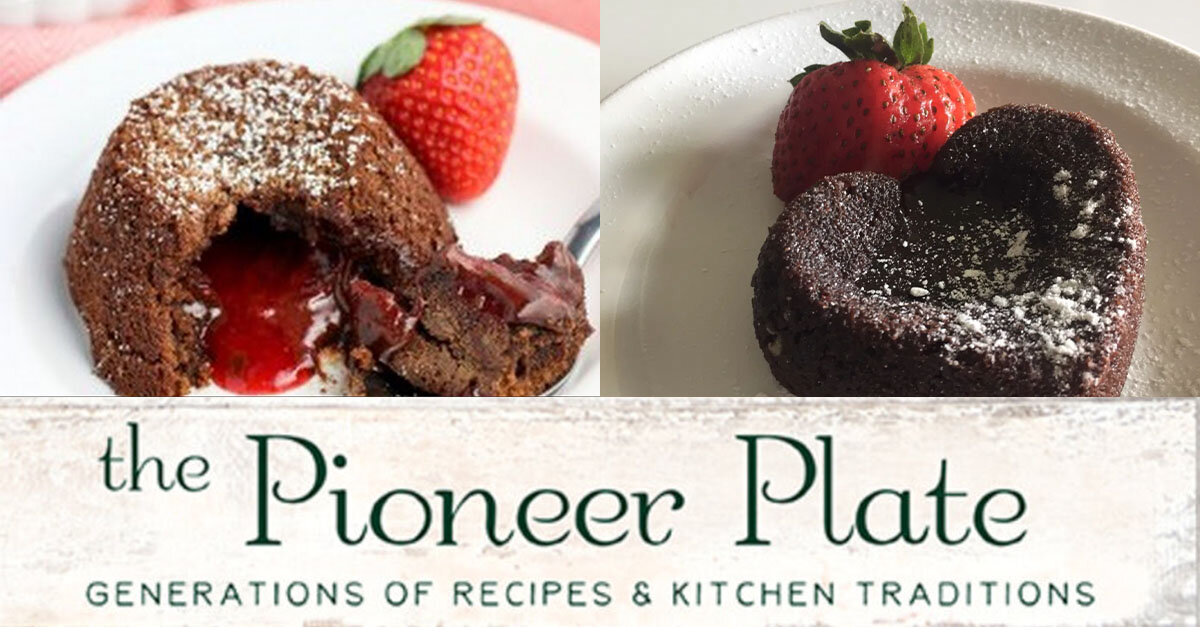 Marry Me Mini Chocolate Strawberry Lava Cake – The Pioneer Plate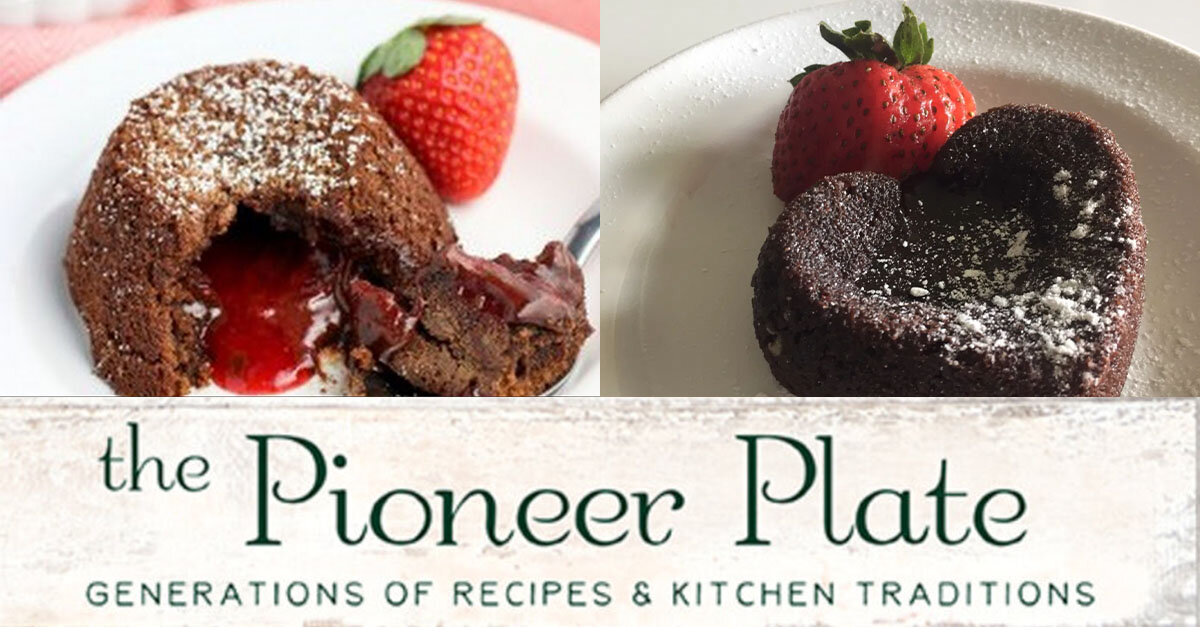 Marry Me Mini Chocolate Strawberry Lava Cake – The Pioneer Plate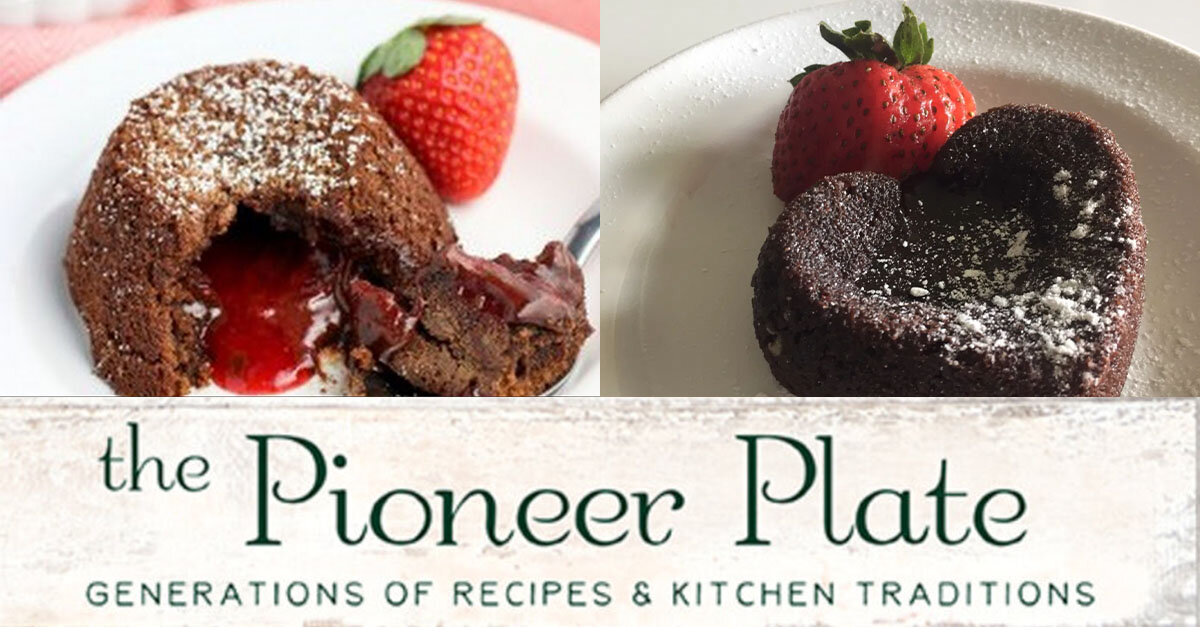 Love is in the air with these rich and delicious decadent cakes. The perfect ending to your romantic meal!
Yields: 6 – 8 Servings
Ingredients:
Granulated sugar for dusting muffin tin cups
1 stick + 3 tablespoons butter

5 ounces bittersweet chocolate (70% cacao recommended)

3 egg yolks

3 whole eggs

1.5 cups powdered sugar, sifted

½ cup all purpose flour

1/2 tsp vanilla extract

1/4 cup strawberry preserves or jam
Directions
Preheat oven to 450 degrees F.

Generously butter muffin cups of a standard-sized muffin tin and sprinkle each with a bit of granulated sugar to coat the bottoms and sides.

Melt the chocolate and butter together in a double boiler over the stove (or place a glass bowl on top of a (smaller) saucepan filled with a little boiling water. Once your chocolate is melted, let it cool to room temp before adding the mixture to the eggs. (Pop it in the fridge for a few minutes if you want).

With an electric mixer, whisk the eggs, then slowly add the sugar, then the chocolate mixture, then gradually add the flour. Mix in 1/2 tsp vanilla until smooth.

Pour into a greased muffin tin – filling muffin cups about ¾ of the way full.

Add about 1 tablespoon of strawberry preserves to the center of each lava cake. The batter will be fairly thick, so you may need to press the preserves into the center of each with a spoon or a spatula. Using the spoon/spatula, smooth some of the lava cake batter over top of the preserves, which are now under the surface. You shouldn't see much of the preserves, if any at all, once done.

Bake for 5-8 minutes or until the middle puffs up but the cake inside is still underdone.

Remove from the oven and place the muffin pan on a cookie sheet. Place another cookie sheet on top. Hold it all together and gently (but quickly) flip it so the muffin tin is now upside down. Carefully lift up the muffin tin, give it a shake and a tap to get the cakes to drop down.

Serve with a scoop of ice cream.