End-zone Brownies – The Pioneer Plate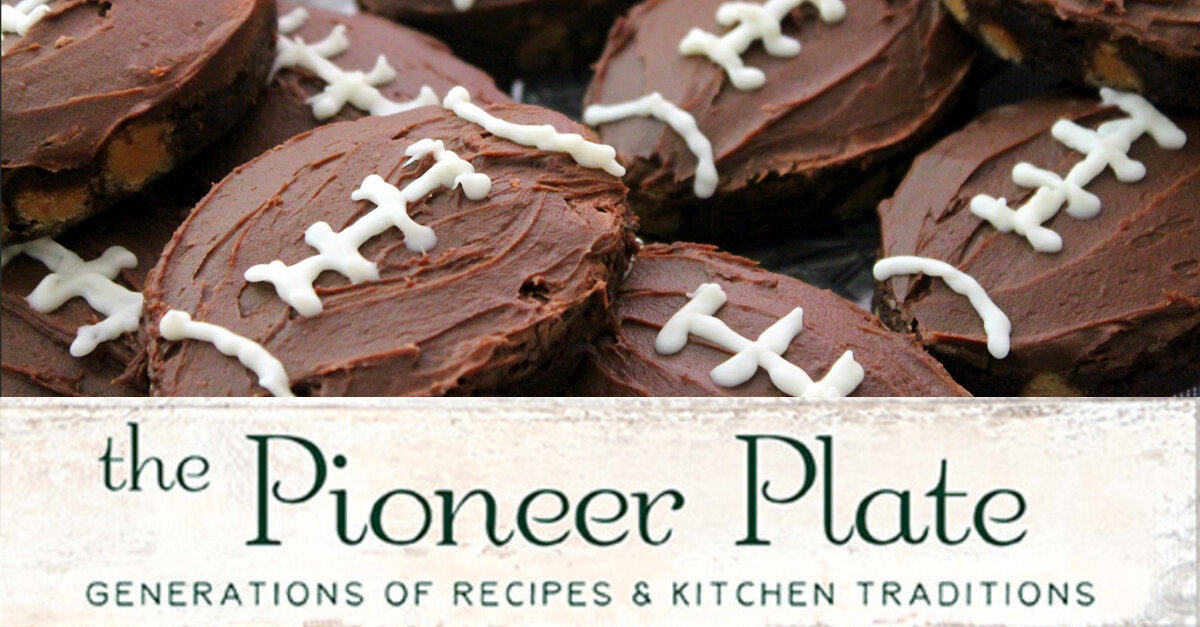 End-zone Brownies – The Pioneer Plate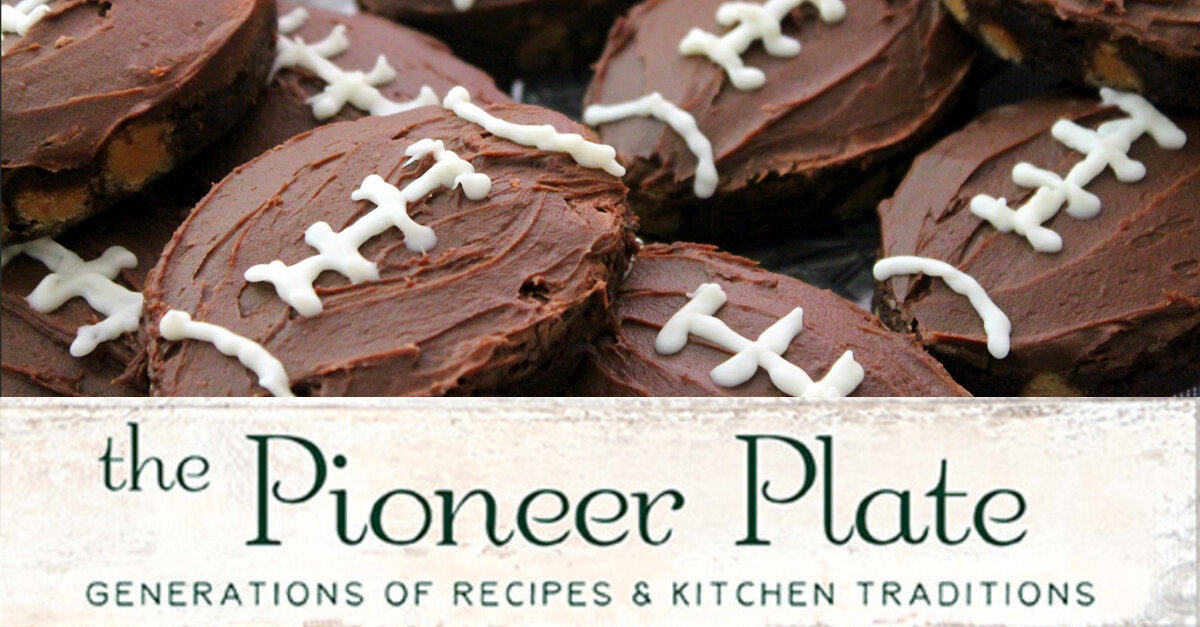 End-zone Brownies – The Pioneer Plate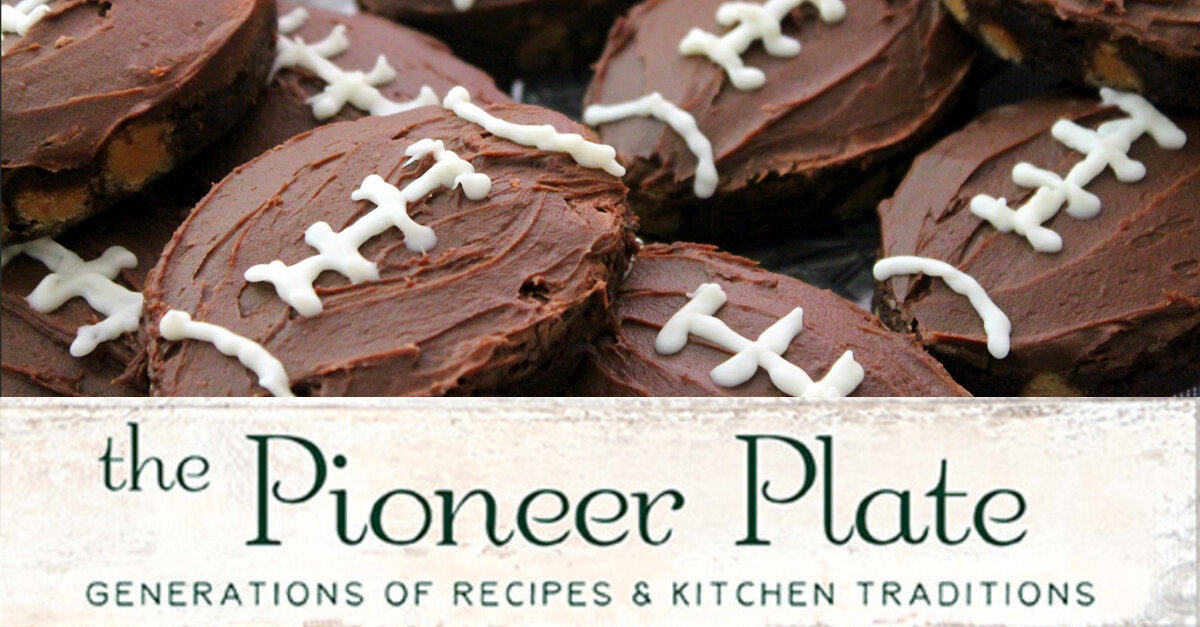 Score some brownie points with this easy to make fudgy recipe. It's the perfect sweet treat for the big game!
Yields: 3 dozen
Ingredients
1/2 cup cocoa unsweetened

4 squares 1 oz. each unsweetened baking chocolate

4 sticks unsalted butter 1 lb

4 cups sugar

8 large eggs

1 tablespoon vanilla

1 teaspoon baking powder

1 teaspoon salt

2 ½ cups all purpose flour

1 (12 ounce) container chocolate frosting

1 (12 ounce) container vanilla frosting
Directions
Preheat oven to 325° place rack in middle of oven

Line large cookie sheet (jelly roll pan) with aluminum foil, letting foil hang 2 inches over short ends of pan. Generously spray with cooking spray.

Melt butter, baking chocolate and cocoa together in a large heavy saucepan over medium heat and stir until smooth.

Remove from heat.

Gradually whisk in sugar by hand with a wire whisk.*(see notes below)

Add eggs, two at a time and stir until well blended after each addition also using a wire whisk, by hand.

Whisk in vanilla.

Combine flour, salt and baking powder in a separate bowl and stir.

Fold flour mixture into chocolate mixture in three additions. Do not over mix, do not use a mixer.

Pour batter into prepared pan. Bake about 35-40 minutes or until toothpick inserted in center comes out with a few moist crumbs attached.

Cool completely, about 1 hour.

Remove brownies from pan, using foil to lift.

Cut brownies into football shapes, using a Football-shaped cookie cutter, 3 1/2 by 2 inches.

Frost footballs with frosting. Pipe vanilla frosting onto each brownie to make them look like footballs.
*Important for this recipe-Do not mix brownies with an electric mixer. This recipe may likely overflow if not mixed by hand in large pan or a large bowl. -The brownie batter fits perfectly into a 12x17x1 jelly roll pan. The batter will almost fill to the top of the pan before cooked.