1930 RELIEF SOCIETY CHOCOLATE FUDGE CAKE & FROSTING I PIONEER PLATE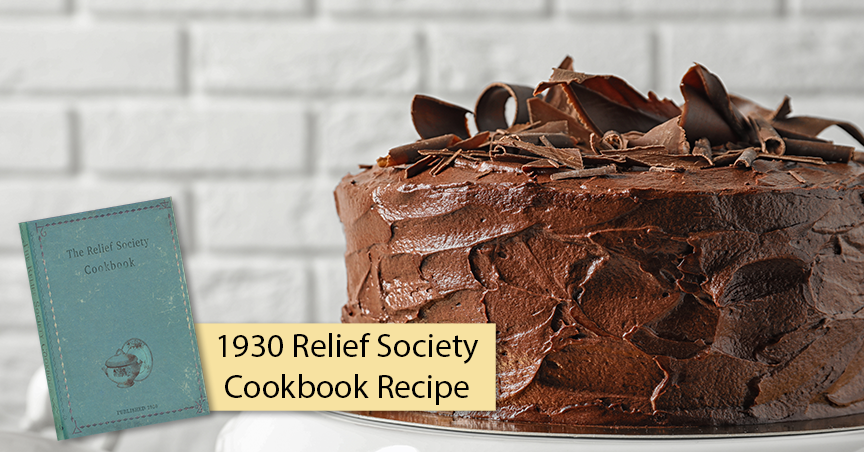 1930 RELIEF SOCIETY CHOCOLATE FUDGE CAKE & FROSTING I PIONEER PLATE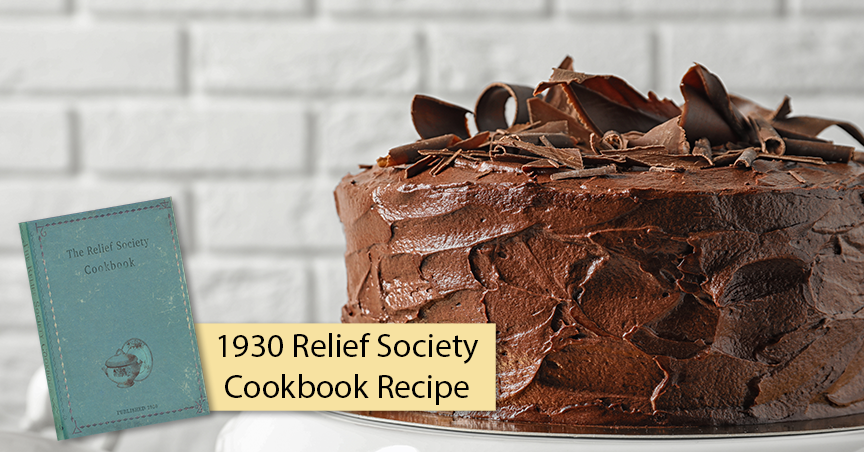 1930 RELIEF SOCIETY CHOCOLATE FUDGE CAKE & FROSTING I PIONEER PLATE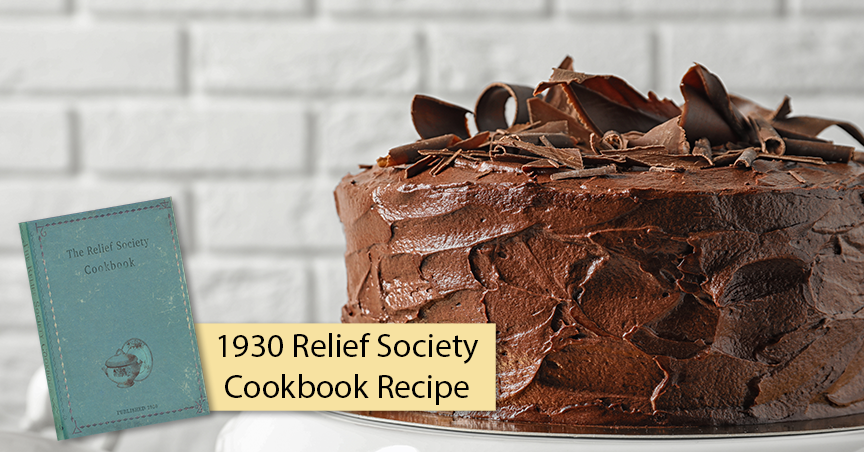 CHOCOLATE FUDGE CAKE – From the 1930 Relief Society Cookbook
download the cookbook FREE!
2 cups sifted flour
1 tsp. baking powder
1/2 tsp. baking soda
1/4 tsp. salt
1/2 c. butter
1 cup sugar
2 egg yolks, well beaten
3 squares Baker's Unsweetened Chocolate, melted
1 1/4 c. milk
1 tsp. vanilla
2 egg whites, stiffly beaten
DIRECTIONS:
Sift flour once and measure 2 cups. Add baking powder, soda, & salt and sift together with the flour three times. Cream butter thoroughly, add sugar gradually, and cream together until light and fluffy. Add egg yolks and chocolate, then flour, alternately with milk, a small amount at a time. Beat after each addition until smooth. Add vanilla. Fold in egg whites. Bake in two greased 9-inch layer pans in 350 degree oven for 30 minutes. Cool for 5 minutes, then turn out onto cooling pan. Put layers together and cover top and sides of cake with fudge frosting (recipe below).
——————————
CHOCOLATE FUDGE FROSTING
2 cups sugar
3 oz (3 squares) unsweetened chocolate
2 T. corn syrup
1/2 c. milk
2 T. butter
1 tsp. vanilla extract
1/2 tsp. baking powder
DIRECTIONS:
Cook sugar, chocolate, corn syrup, and milk, stirring until sugar is dissolved. Stir occasionally to prevent burning. Cook to 232 degrees or until syrup forms a very soft ball when tested in cold water. Remove from fire, and add baking powder and butter. Cool to lukewarm. Add vanilla and beat until creamy and right consistency to spread.