Vintage Cookbooks – The Best in American Cooking now FREE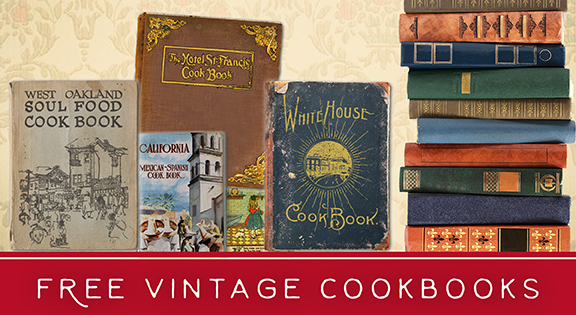 Vintage Cookbooks – The Best in American Cooking now FREE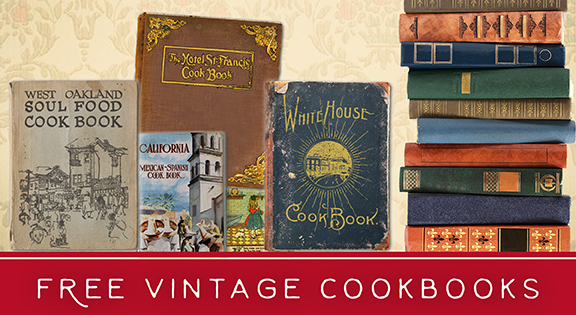 Vintage Cookbooks – The Best in American Cooking now FREE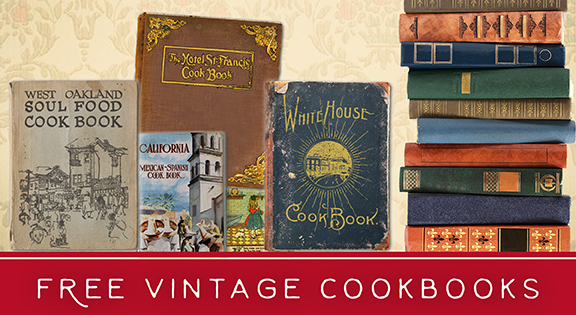 This collection of Vintage cookbooks contains some of the best recipes in American cooking. From the White House to the Hotel California you will love these cookbooks. They are FREE to download. You'll LOVE them.

EACH COOKBOOK IS FREE TO DOWNLOAD
These beautiful vintage cookbook can be read, printed & shared on any computer, tablet or phone.

EASY DIGITAL DOWNLOAD: This is a digital download of the entire vintage cookbook. It's easily viewed on any PC or Mac computer, I-pad or other tablet devices or on your smart phone. Print off any vintage recipes or simply keep them on your device. You'll love how easy this is.