The LDS Church Purchases the Book of Mormon Printer's Manuscript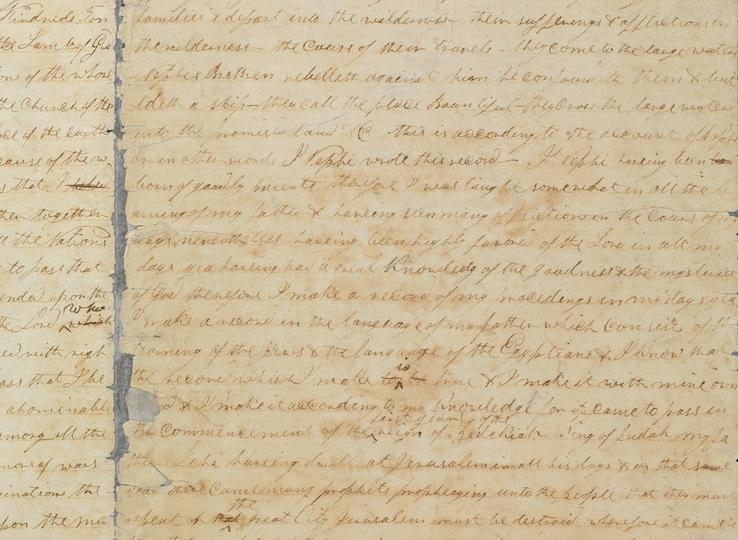 The LDS Church Purchases the Book of Mormon Printer's Manuscript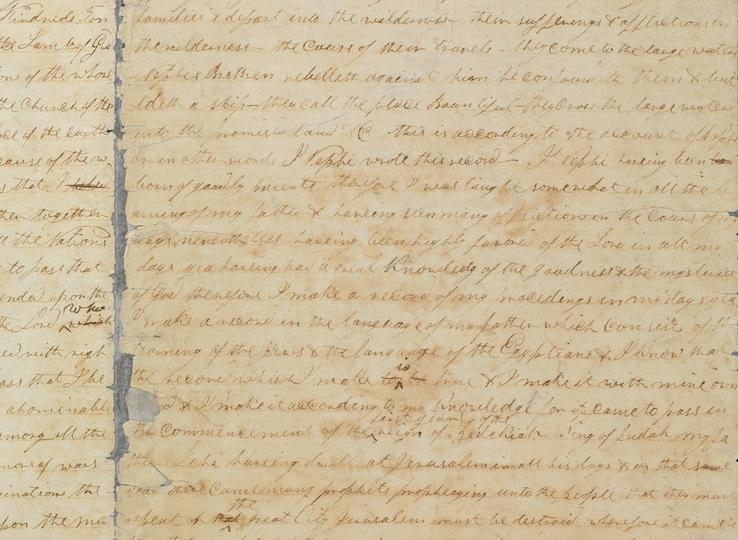 The LDS Church Purchases the Book of Mormon Printer's Manuscript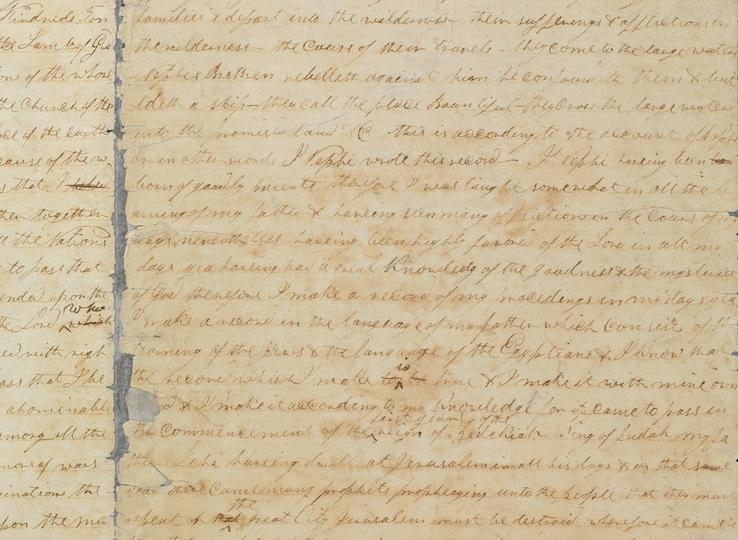 INDEPENDENCE, MO: Today the Community of Christ Church announced it has reached an agreement with the Church of Jesus Christ of Latter-day Saints for the sale of the Book of Mormon Printer's Manuscript. The agreement was announced via a worldwide webcast by the Community of Christ on their website.
In 1841, Joseph Smith placed the original manuscript in the cornerstone of the Nauvoo House, a boarding house in Nauvoo, Illinois. "Several decades later, when the manuscript was pulled out, water had seeped into the cornerstone, and the manuscript had started to fall apart from the bottom up." said Robin Scott Jensen, associate managing historian and project archivist for the Joseph Smith Papers project.
The sale of the manuscript was agreed to in part to relive the Community of Christ Church of financial obligations it has to its retired members who were under church employment.
QUOTE "A very special gratitude to the Community of Christ Church who has taken such wonderful care of the sacred history loved by so many. From historic buildings to sacred texts, generations of faithful members of the Community of Christ have been careful and valiant stewards of such beautiful parts of our combined beloved history." – Matthew & Dena Kennedy