The Church of Jesus Christ Provides Housing and Support to Flood Victims in Malawi

The Church of Jesus Christ Provides Housing and Support to Flood Victims in Malawi

The Church of Jesus Christ Provides Housing and Support to Flood Victims in Malawi

Malawi | Friday, 19 May 2023 |
Throughout much of March 2023, people in Southeast Africa, including the people of Madagascar, Mozambique and Malawi, braced themselves as Cyclone Freddy — the longest-lasting tropical cyclone ever recorded at 36 days, impacted the region. Rainfall in the region totaled 400mm to 800 mm (16 to 31 inches).  Flooding and mudslides swept away villages, destroying homes and crops. Public infrastructure such as schools, health facilities and main roads were damaged in Blantyre, the second-largest city in Malawi, and surrounding communities.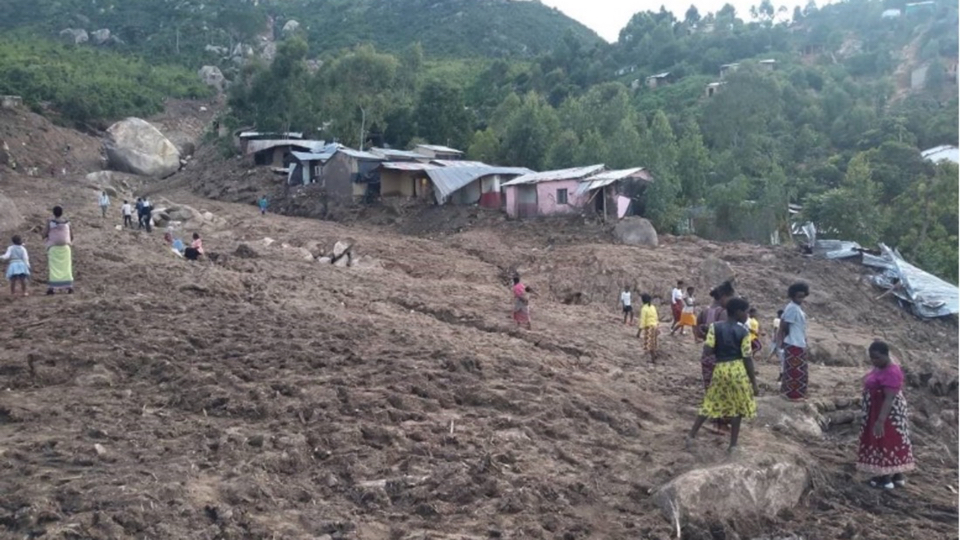 This natural disaster displaced over 80,000 households in southern Malawi and led to at least 1,000 deaths.
In the wake of this devastating cyclone, The Church of Jesus Christ of Latter-day Saints immediately went to work to provide tents, blankets, sleeping mats, mobile clinic services, mobile toilets, water treatment chemicals, maize, corn soya blend and cooking oil. The value of this donation is US$100,000. In collaboration with the Adventist Development and Relief Agency, supplies were delivered to provide relief.
After the intensity of the storm faded, President Chinomwe, a regional leader of the Church of Jesus Christ in the Blantyre District in Malawi, opened four meetinghouses to provide temporary shelter to over 230 community members who had lost their homes. He said that they did not distinguish between members and friends of the Church but accepted all in need until they reached capacity.
Church members provided food for those sheltered in the meetinghouses and volunteered by preparing and serving food in each of the four meetinghouses until humanitarian help arrived.
Once food donations arrived, flood victims continued to take shelter in the Church's meetinghouses until other suitable housing arrangements could be found. Church leaders in the area worked each day to assist families in finding more permanent shelter. Often, extended family members in other communities were willing to help, so the Church members rallied around these displaced families and helped them with supplies and transportation to travel to the distant communities.
During the weeks that followed, while lack of housing the displaced families, Sunday meetings were still held at Church meetinghouses. Flood victims were invited to attend worship services while they were housed in the buildings.
The Church has received extensive recognition from local government leaders and media for its humanitarian work during the crises. Civic leaders were amazed at the support the Church provided and how willing the local members and leaders were to help.
"Many could not believe that the Church would open its doors to those not of our faith," said President Chinomwe. He said the storm created an "opportunity to serve others and bless members."