Salt Lake Temple renovation update: Roof upgrades, stone removal and tunnel drilling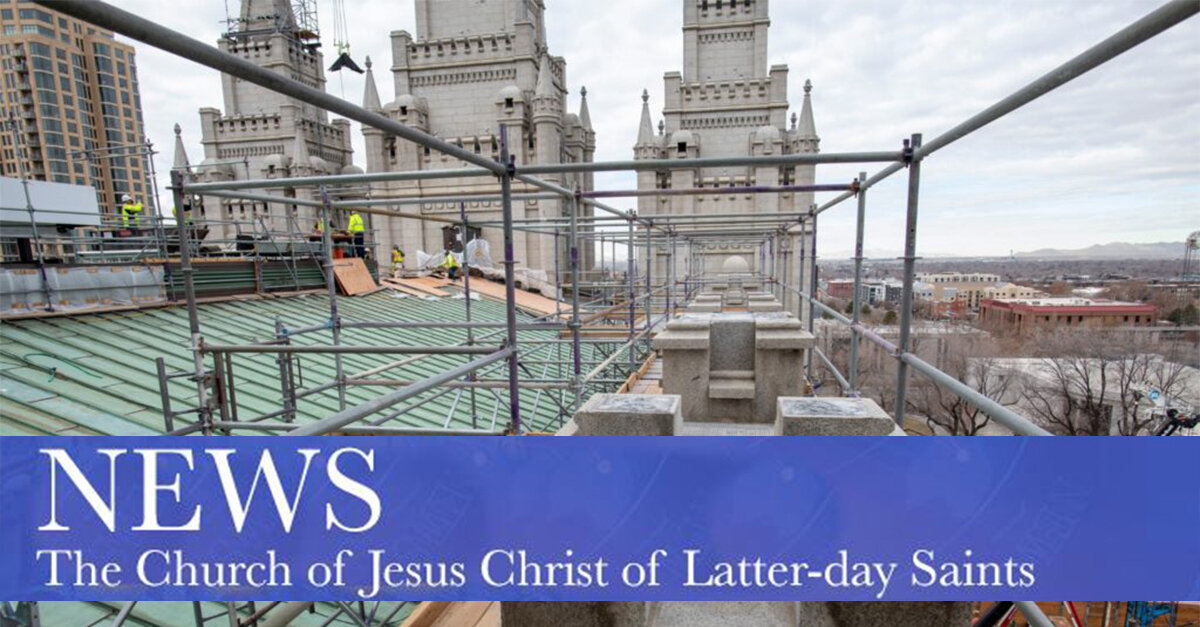 Salt Lake Temple renovation update: Roof upgrades, stone removal and tunnel drilling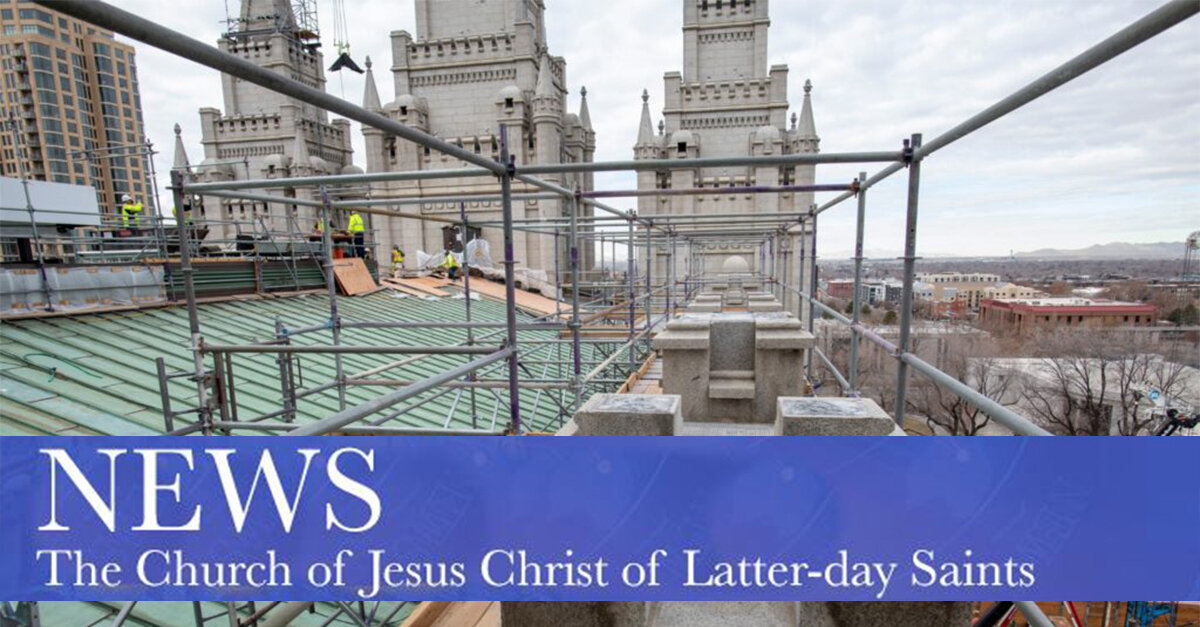 Salt Lake Temple renovation update: Roof upgrades, stone removal and tunnel drilling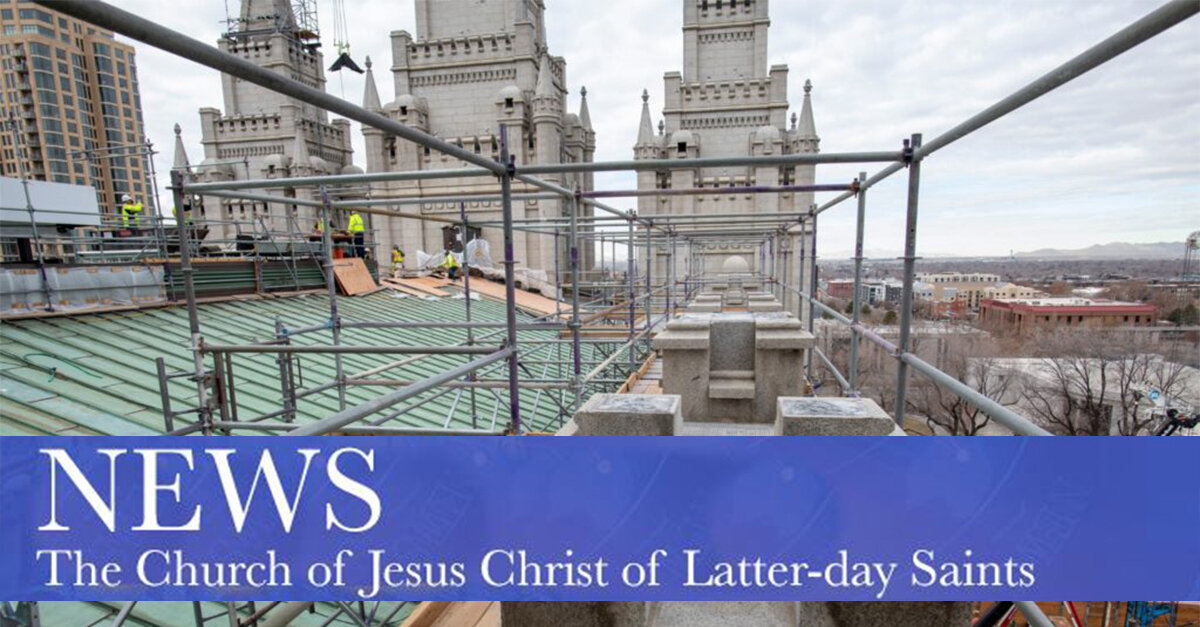 By Christine Rappleye
This month, work on the Salt Lake Temple renovation project includes work on stones on top of the temple walls, continuing to work on an underground tunnel, and roof upgrades, according to an update Feb. 19 on Newsroom.
The stones on top of the temple walls are being removed with a crane and labeled for cleaning, preservation and storage before being returned to their original spots.
The renovation plans include a tunnel under North Temple to the Conference Center parking structure. And workers are continuing to drill under North Temple and also installing supports on both sides of the tunnel.
Upgrading the current roof on the temple is part of the seismic updates to the building. The roof will be removed and have a temporary covering, similar to a heavy-duty tarp, until the new roof is installed, according to Newsroom.
The Salt Lake Temple renovation project was announced in April 2019 and began at the end of December 2019. It is expected to take four years. It includes multiple elements, including replacing the temple's mechanical, electrical and plumbing systems, seismic upgrades, along with restoring and refreshing the temple interior and grounds.
The renovation to the Church Office Building Plaza was announced in January and has started. The area between the Church Administration Building and the Joseph Smith Memorial Building has been converted to a temporary road to move materials in and out of the site.
The plaza renovation, which includes a new waterproofing system, removing the circular fountain and creating green space and gardens, is expected to last about 18 months.