Rising from the Ashes: Why the Notre Dame Fire Is a Symbol of Rebirth during Holy Week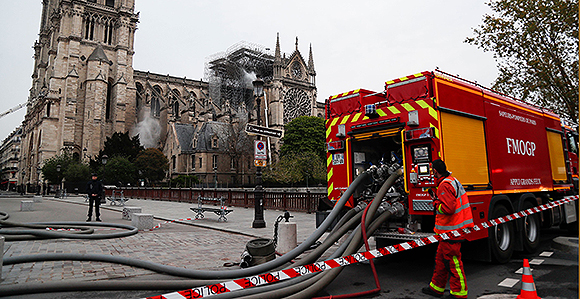 Rising from the Ashes: Why the Notre Dame Fire Is a Symbol of Rebirth during Holy Week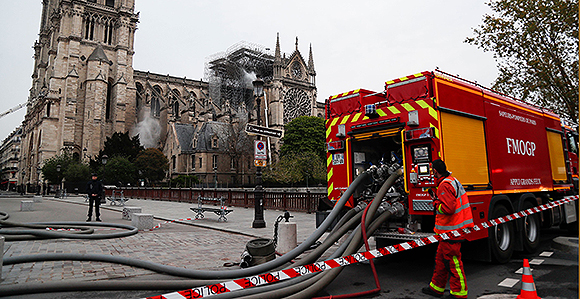 Rising from the Ashes: Why the Notre Dame Fire Is a Symbol of Rebirth during Holy Week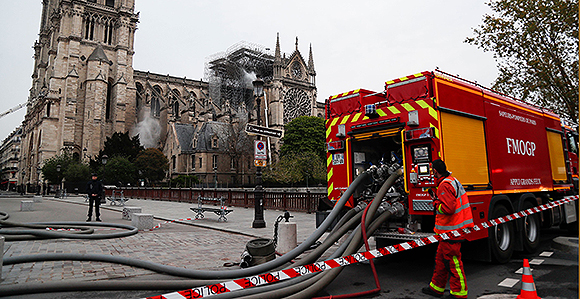 CHURCH NEWS – Stepping out of his front door near Paris's Île Saint-Louise, Benjamin Poussard made his way toward the Pont de la Tournelle, a bridge crossing the Seine River. With plans to meet his wife to celebrate his birthday with a night out, he spotted smoke rising above the Île de la Cité, the island where the famous Notre Dame Cathedral sits at the heart of Paris.
"It was horrible," Poussard said, describing how he watched flames engulf the roof of the city's most-visited tourist attraction. "People from all over Paris were converged on bridges, watching the smoke rise."
Realizing the magnitude of what was happening, Poussard rushed home to get his camera, returning to the site where crowds of people filled the streets and bridges surrounding the small island at the city center.
A member of the Paris Ward of The Church of Jesus Christ of Latter-day Saints, Poussard lives mere blocks from Notre Dame and said he could feel the heat from the flames as he stood some 200 yards away from the Catholic cathedral while snapping photos to send to the French media.
"I passed people crying in the streets. And I personally cried when I sent my pictures to the press," Poussard said, his voice becoming strained with emotion. "That island is where Paris was born. It is the cradle of Paris."