Provo's First Tabernacle – Brief History of a Little Known Building Unearthed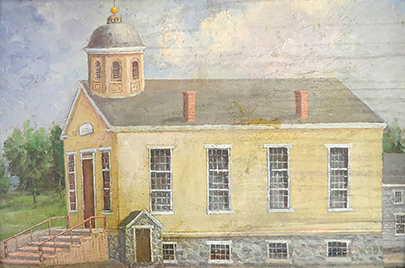 Provo's First Tabernacle – Brief History of a Little Known Building Unearthed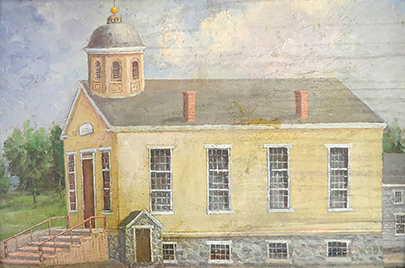 Provo's First Tabernacle – Brief History of a Little Known Building Unearthed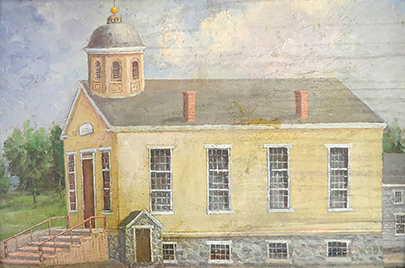 The beautiful Provo Tabernacle in Provo, Utah has been an iconic building since it was built in 1898. Until a fire gutted it in 2010 the historic building was home to many religious and cultural events. Many people, including life-long residents of the area never knew that there actually was an Old Provo Tabernacle that pre-dated the one we've come to know.
There was once a smaller tabernacle (sometimes called the Old Provo Tabernacle) that stood from 1861-1919 on the very same block as the larger well-known structure. The old tabernacle was situated just north of the current building and faced Center Street. Plans for the first Provo tabernacle began as early as 1852. The actual ground breaking ceremony for the building was in 1856. However, the Walker and Utah wars slowed construction progress of the original structure.
This first Provo tabernacle had seats for 1,100 people and more could be accommodated with additional chairs added. It's design was similar to the Nauvoo, IL Temple which the saints had just completed less than 8 years before the design of this structure began. The single tower, located on the north end above the foyer, stood 80 feet tall and housed a large 500-pound bell. Construction was mostly complete in 1861 when they began using the building for meetings and events. However, the final plastering and dedication of the building occurred in 1867.
According to records there seems to be some confusion as to whether Brigham Young or John Taylor was the one to actually dedicated this first tabernacle. However it is noted that at the dedication, Brigham Young stated that the tabernacle was "entirely too small" and should have been completed 12 years previously.
The smaller original Provo tabernacle was eventually demolished between 1918-1919. The original foundation and nearby baptismal font were unearthed by the Office of Public Archaeology at Brigham Young University in 2012 when the Church began constructing the new Provo City Center Temple. Coins, trinkets and other small items that evidently had fallen through the floorboards were also discovered. The remaining rock foundation was then disassembled and donated to Provo City.
After a fire gutted the second, larger Tabernacle Church president Thomas S. Monson announced that the Provo Tabernacle would be rebuilt to serve as a second temple in Provo, Utah – making it only the second city in the LDS Church to have two temples. The other city is South Jordan, Utah which has the Jordan River and Oquirrh Mountain temples. The Provo Tabernacle is the second tabernacle in Utah to be converted to a temple, following the Vernal Utah Temple.
Below is a collection of photos showing the building and where it stood in relation to the newer tabernacle.