President Nelson Honored for His Work in the Medical Field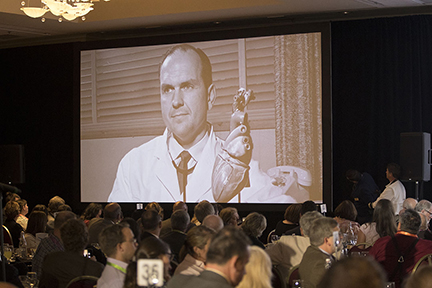 President Nelson Honored for His Work in the Medical Field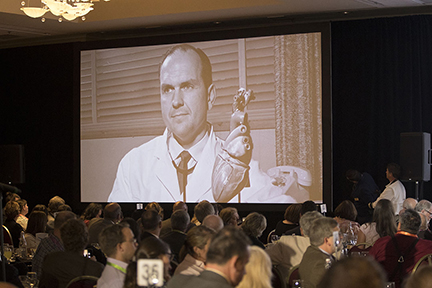 President Nelson Honored for His Work in the Medical Field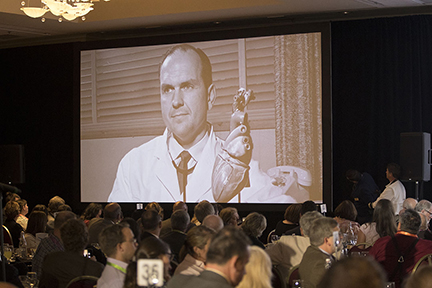 President Russell M. Nelson of The Church of Jesus Christ of Latter-day Saints received the Lifetime Achievement Award Wednesday in Salt Lake City for his career as a pioneering heart surgeon and cardiac medical researcher whose work continues to influence the medical world. He and three others were winners of Utah's 2018 Governor's Medals for Science and Technology.
Prior to his call as an apostle in 1984, President Nelson was a research professor of surgery and director of the Thoracic Surgery Residency at the University of Utah and chairman of the Division of Thoracic Surgery at LDS Hospital in Salt Lake City. In 1955, he performed the first open-heart surgery in Utah, and he completed more than 7,000 surgeries throughout his career. He is the author of numerous publications and chapters in medical textbooks. He lectured and visited professionally throughout the United States and in many other nations.
In addition to Wednesday's award, President Nelson has received the Distinguished Alumni Award from the University of Utah; the Heart of Gold Award from the American Heart Association; a citation for International Service from the American Heart Association; and the Golden Plate Award, presented by the American Academy of Achievement. He has also been awarded honorary professorships from three universities in the People's Republic of China.