President Monson Funeral Arrangements Announced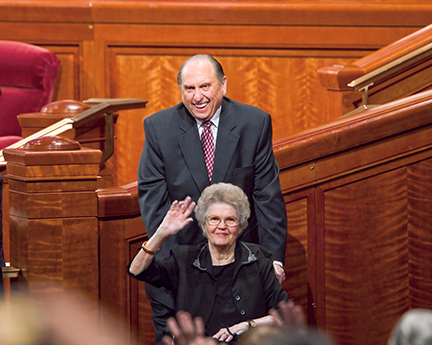 President Monson Funeral Arrangements Announced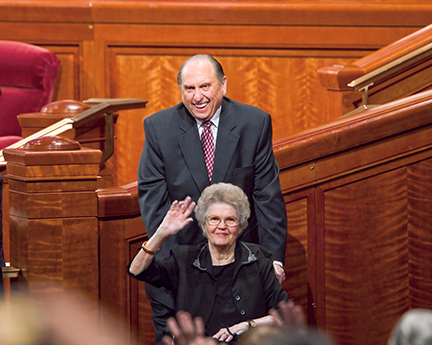 President Monson Funeral Arrangements Announced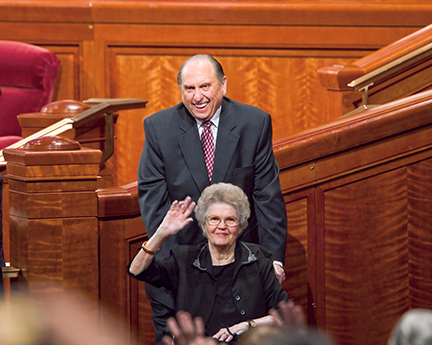 Funeral services for President Thomas S. Monson, leader of The Church of Jesus Christ of Latter-day Saints will be held in the Conference Center on Temple Square Friday, January 12, 2018, at 12:00 p.m. MST. The funeral will be open to the public ages 8 and older. A public viewing open to all ages will take place Thursday, January 11, from 9:00 a.m. until 8:00 p.m. in the Conference Center.
President Monson died from causes incident to age on January 2, 2018, in Salt Lake City at the age of 90. (Read more about his life.) He was the 16th president in the 187-year history of The Church of Jesus Christ of Latter-day Saints and served as its president since February 3, 2008.
Those who attend the funeral services at the Conference Center (which seats 21,000 people) must be in their seats no later than 11:30 a.m. Seating is open and on a first-come, first-served basis. Overflow seating with large-screen viewing of the proceedings will be offered in the adjacent Tabernacle, Assembly Hall and Conference Center Theater.
The funeral services will be broadcast live via MormonNewsroom.org, LDS.org (English, Spanish, and Portuguese), KSL TV, the KSL TV app, BYUtv, BYUtv Global, KBYUtv Eleven, BYUtv International, Mormon Channel, Canal Mormón (Spanish) and on the Church satellite system. In addition, audio broadcasts will air on KSL Radio and BYU Radio.
A private burial service will take place at the Salt Lake City Cemetery following the funeral.
Expressions of sympathy can be posted on the President Monson Facebook page or emailed to [email protected].
In lieu of flowers, contributions can be made to the Humanitarian Aid Fund or the Church's General Missionary Fund at give.lds.org/monson.