New Security Changes Ahead of General Conference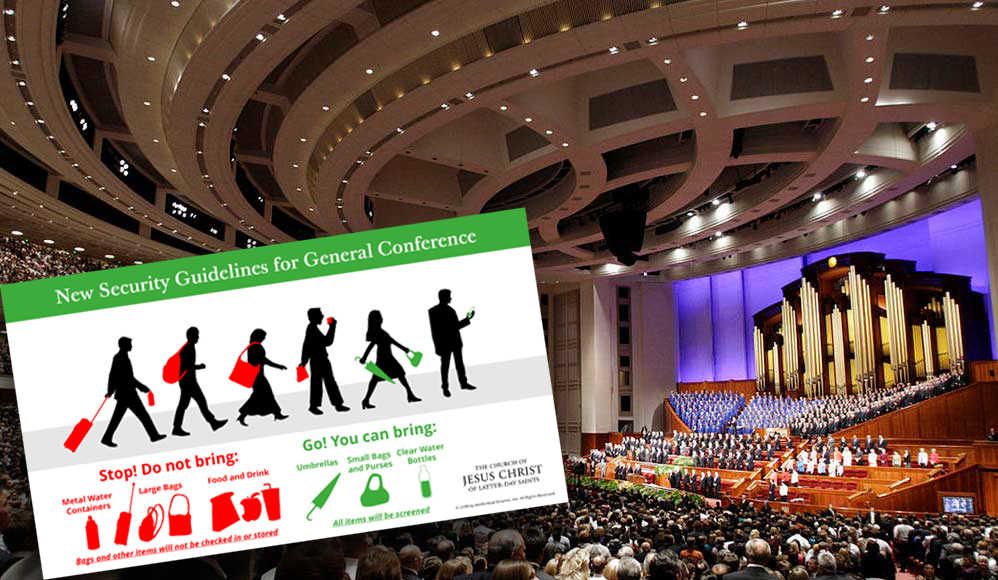 New Security Changes Ahead of General Conference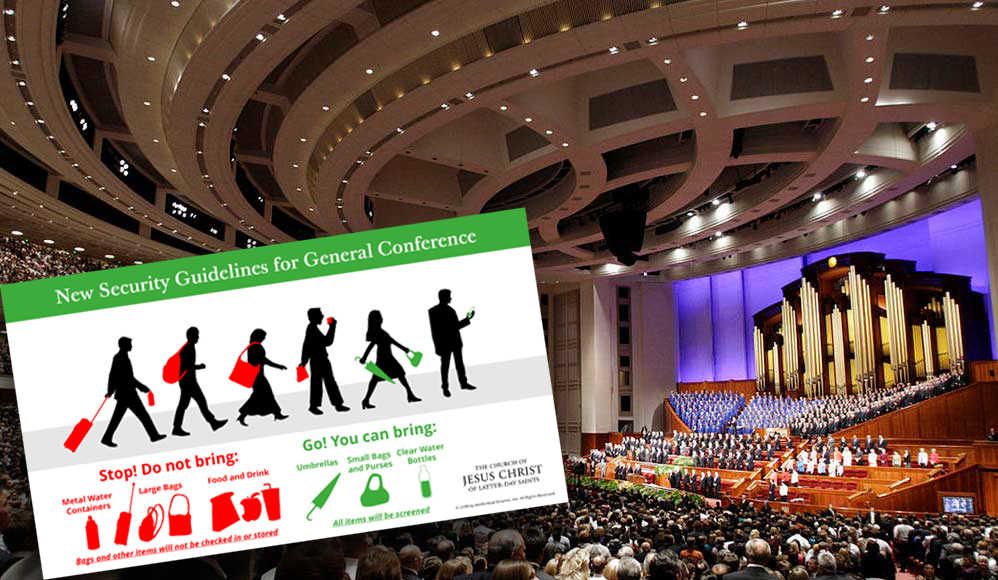 New Security Changes Ahead of General Conference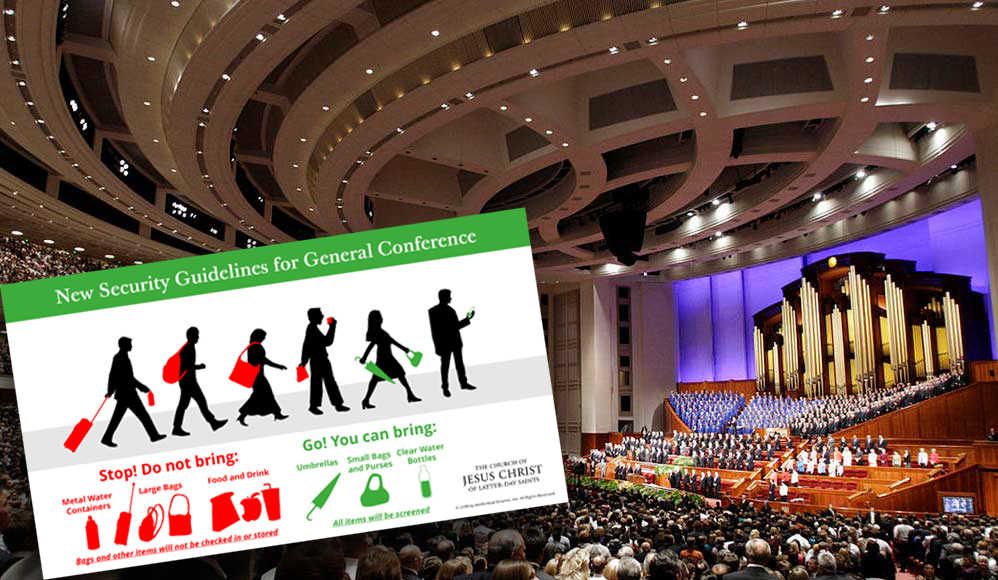 NAUVOO NEWS: Those who attend the 188th Semiannual General Conference of The Church of Jesus Christ of Latter-day Saints will notice some changes designed to improve security and enhance the patron experience at the Conference Center.
"We're taking all precautions necessary for a large venue," said Charles Andersen, managing director of the Church's Headquarters Facilities. "This is very typical of any large venue, whether it's a stadium or an arena."
"Obviously, when you're dealing with 60,000 people on Saturday and another 40,000 people on Sunday of general conference weekend, we're trying to keep everybody as safe as possible and move them through as quickly as possible," explained David Miles, director of Events and Support Services for the Church.
The fall sessions of general conference are scheduled for Saturday and Sunday, October 6 and 7, 2018, on Temple Square in Salt Lake City.
"There's no immediate threat or any new information that's come forward; we're just trying to get consistent with what's happening around the country as far as how to secure our buildings," said Miles. "All events will have the same security process."
"We have a team of 700 volunteer … service missionaries who are tasked with searching every bag," he added. "We're just trying to stay with these small items. Every purse, every bag will be opened and checked by our security team, and so this expedites that process."
Here are the changes:
The Conference Center will be closed to the public beginning Monday prior to general conference weekend.

Water bottles must be clear. Metal containers are not allowed inside the Conference Center.

Attendees can bring small bags and umbrellas with them inside the building. Large bags are not allowed.

Any personal items such as large purses, backpacks, shopping bags, suitcases and food items will no longer be stored on Church property.

North Temple will be closed between West Temple and Main Street two hours before each session, allowing pedestrians to cross the street in crosswalks and other designated locations within the restricted area. The street will be blocked off with moveable barriers.

North Temple will reopen with limited access during each session and each day approximately two hours after general conference sessions end.

People are encouraged to walk through Temple Square and the Church plaza to get to the Conference Center.

Conference goers are encouraged to arrive early to provide adequate time to attend the event.
General Sessions
Members of the First Presidency, the Quorum of the Twelve Apostles and other general authorities and general officers of the global Church will deliver messages of inspiration and guidance in five sessions.
This is the second time President Russell M. Nelson will preside over general conference since becoming the 17th president of the global Church in January.
Church membership is now more than 16 million men, women and children in 188 countries, nations and territories.
The general sessions begin at 10:00 a.m. and 2:00 p.m. mountain daylight time. The general women's session for women, young women and girls ages eight and older will be held on Saturday evening at 6:00 p.m. The general priesthood session for the men and young men of the Church is held in the spring.
Those of other faiths are welcome to participate in general conference.
All sessions will be streamed live on the home page of LDS.org. They are also available via the Church satellite system, Mormon Channel, radio, television, satellite and other digital channels.
Attending in Person
Complimentary tickets are required for admission to all sessions in the Conference Center, which seats 21,000 people. For visitors from outside the United States and Canada, tickets will no longer be distributed at the Conference Center Ticket Office. International visitors must request tickets through their local leaders.
A standby line for those without tickets will begin at the north gate of Temple Square.
Additional seating will be available at locations on Temple Square. Tickets are not required for the overflow locations, including the Assembly Hall, where the sessions can be heard in Spanish.
Conference attendees are encouraged to carpool or use public transportation to relieve local traffic congestion. Visit LDS.org for parking information.