New Changes to Temple Clothing Announced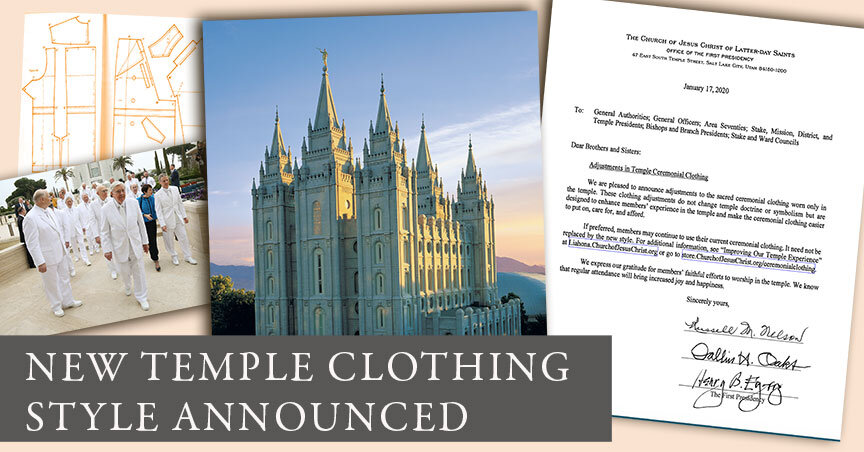 New Changes to Temple Clothing Announced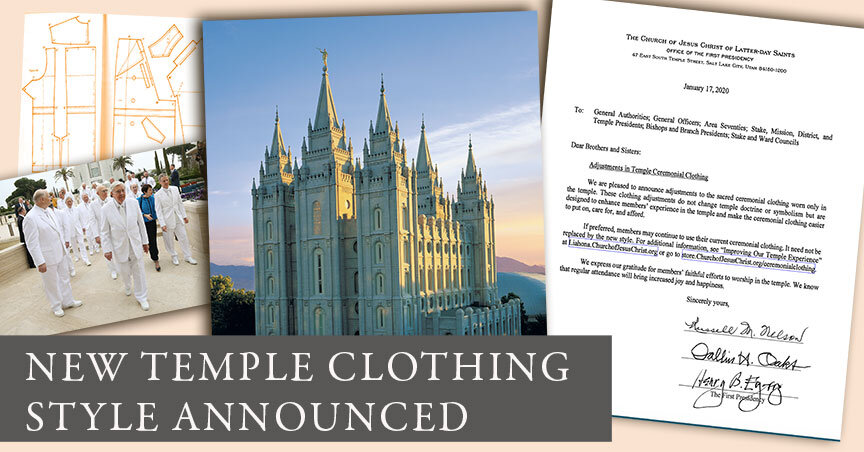 New Changes to Temple Clothing Announced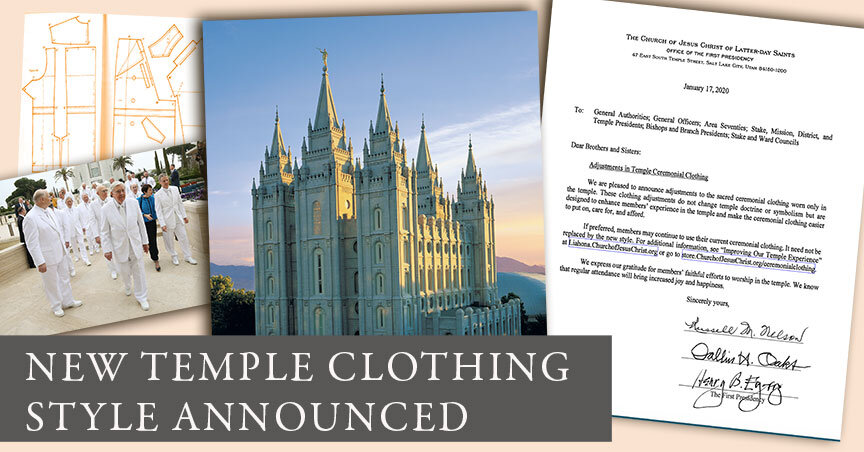 In the media news release The Church of Jesus Christ of Latter-day Saints has announced changes in the design and style of the sacred Temple clothing worn inside the Temple.
"We are pleased to announce adjustments to the sacred ceremonial clothing worn only in the temple. These clothing adjustments do not change temple doctrine or symbolism but are designed to enhance members' experience in the temple and make the ceremonial clothing easier to put on, care for, and afford."
If preferred, members may continue to use their current ceremonial clothing. It need not be replaced by the new style. For additional information, see "Improving Our Temple Experience" at Liahona.ChurchofJesusChrist.org or go to store.ChurchofJesusChrist.org/ceremonialclothing.
Latter-day Saints wear ceremonial clothing inside temples as part of the most sacred ordinances, or ceremonies, of their faith. The First Presidency has recently made adjustments to the clothing to be more simple, comfortable, and cost-effective, as well as to enhance the temple experience for patrons. This change does not alter the sacred nature of covenants made in the temple. Ceremonial clothing previously used may still be worn for temple worship. New ceremonial clothing styles will be available to purchase on
March 31, 2020.