Nauvoo Temple Struck By Lightning – Moroni Statue Damaged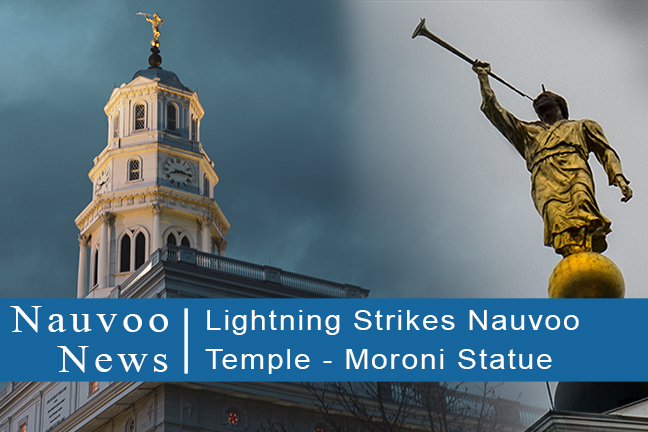 Nauvoo Temple Struck By Lightning – Moroni Statue Damaged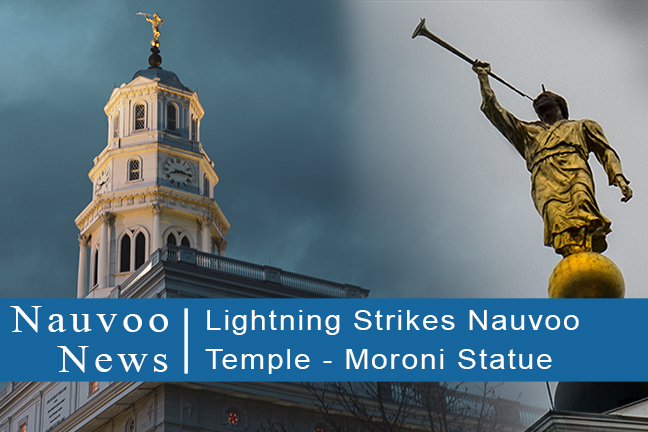 Nauvoo Temple Struck By Lightning – Moroni Statue Damaged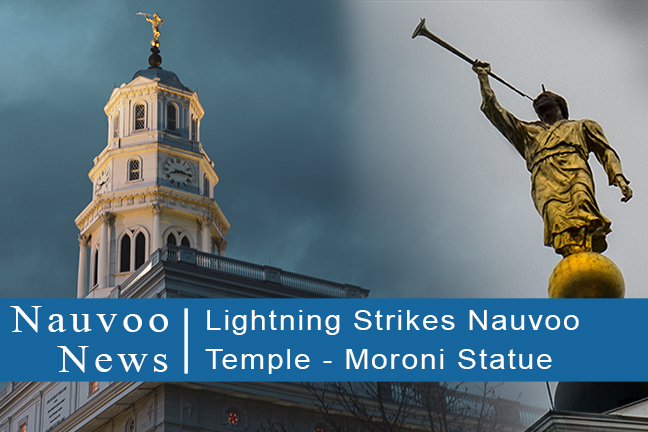 NAUVOO: Just shortly after 2pm, the Nauvoo Temple was struck by lightning. The statue Moroni atop the Temple tower took a direct hit from a lightning strike while a severe thunderstorm passed through the area. The shock of the deep boom startled those attending the Temple as well as most citizens in the entire city.
"I was actually looking up at the tower exactly when the strike happened" said Alex Claiborne, a visitor to Nauvoo who was just across the street as it happened – "there was smoke coming off the Moroni statue."
Lightning strikes occur involving the tall temple steeples around the world and the statues are wired with grounding devices to minimize the damage and control the effects of such a strike.
Today's storm moved quickly and darkened the skies over Nauvoo as it crossed several cities in the area.
There is no report yet as to the extent of the damage.