Nauvoo Pageant 2020 Vacation Guide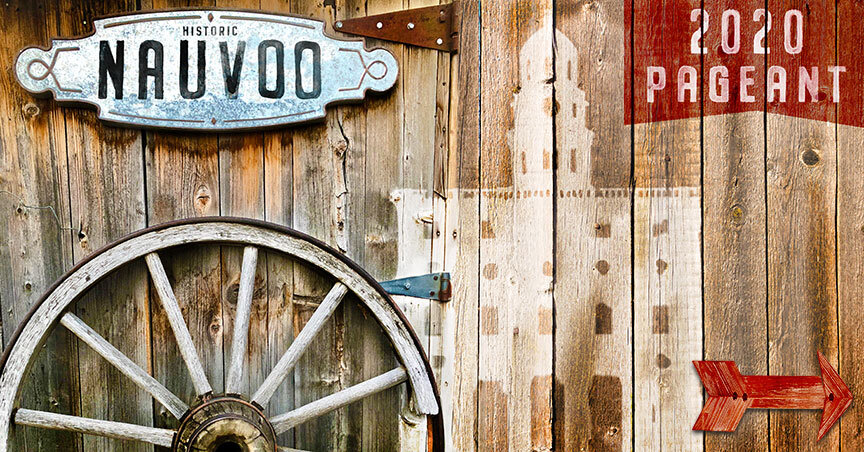 Nauvoo Pageant 2020 Vacation Guide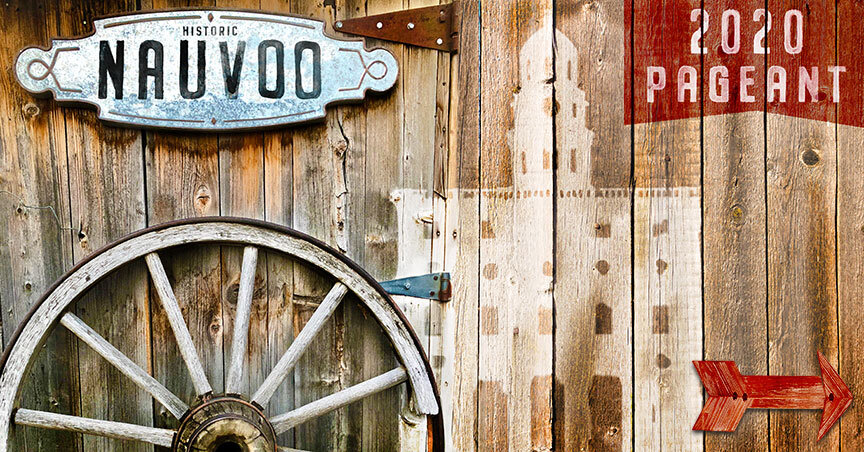 Nauvoo Pageant 2020 Vacation Guide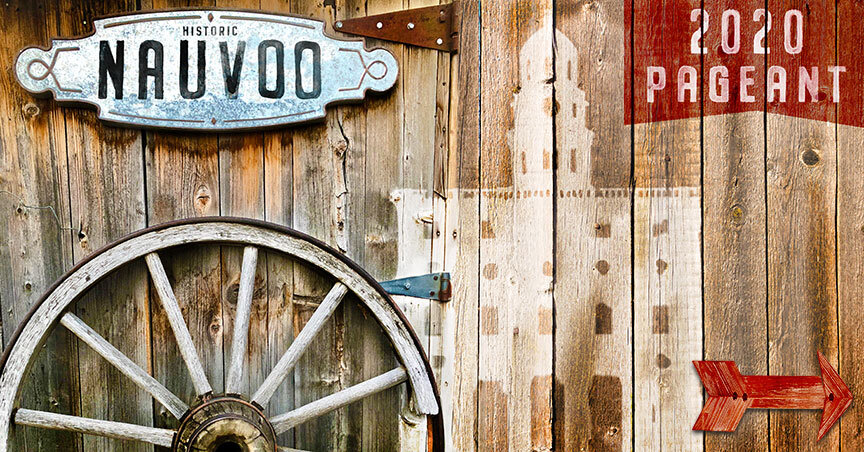 The 2020 Nauvoo Pageant & British Pageant Dates
The Nauvoo Pageant is beautiful theatrical outdoor stage performance put on each summer in beautiful Nauvoo, Illinois.  The remarkable story of early Latter-day Saints who settled Nauvoo, Illinois is retold through dancing, music,  and acting. The Nauvoo Pageant season brings historical vignettes in Old Nauvoo and the 1840s Frontier Country Fair as a fun and exciting part of the pageant's pre-show activities.
Nauvoo Pageant Dates 2020:  July 7  thru August 1 (excluding Sundays and Mondays)
The 2020 Nauvoo Pageant season will feature two amazing musical productions:
The 2020 Nauvoo Pageant:  is presented on Tuesdays, Thursdays, and Saturdays – telling the story of early Latter-day Saint Church members who first settled the City of Nauvoo in 1839. It's full of music, singing, funny moments and a few tear jerkers.  You'll love the entire performance of this amazing pageant of history.
The 2020 British Pageant, "Truth Will Prevail," will be held on Wednesdays and Fridays, and tells the history of early Saints in the British Isles. With delightful music and acting that will touch your heart and put a smile on your face, you'll learn the true stories of some very amazing families that made the hard sacrifice to come to America and follow their faith.
Both the 2020 Nauvoo Pageant & the British pageants are based on actual journals and historic records from the 1800s.  You experience both traditional period music and dancing as well as amazing original music. Thousands visit Nauvoo each year to enjoy both performances.  While in Nauvoo your family can also take free wagin rides around the old Nauvoo historic town – experience period blacksmith and tin shops – visit the old Times & Seasons newspaper press or take you whole family to the Family living center for pioneer games and crafts: ALL FREE.
2020 is a great year to come see beautiful Nauvoo.
FULL SCHEDULE:
2020: July 7 -August 1 (excluding Sundays and Mondays)
The Nauvoo Pageant will be presented on Tuesday, Thursday, and Saturday. The British Pageant will be presented on Wednesday and Friday.
1840s Frontier Country Fair starts at 7:00 p.m each evening & The Pageant performances begin
at 8:30 p.m.
FREE ADMISSION: Admission is to the Nauvoo Pageant & the British Pageant is free. No ticket is required, and no reservation is necessary.
LODGING & NAUVOO HOTELS
BOOK EARLY: Finding Nauvoo Pageant housing can be a little daunting. If you're coming to Nauvoo to see the pageant or if your family has been informed they are going to be in the Nauvoo Pageant, the next step is often to find housing. Below is some information about Nauvoo Pageant housing and other resources for looking for a place to stay in Nauvoo.
Stay in Nauvoo
Being a member of the Nauvoo Pageant cast and crew can be a lot of work. Also families visiting Nauvoo will find that staying right in Nauvoo is your best option. You'll need to be close to the pageant grounds and things that are going on, so staying in another town and driving into Nauvoo several times a day might not end up working very well.
The Nauvoo pageant official website says " Once you know you'll be performing in the Nauvoo Pageant, Nauvoo Pageant participants are responsible for their own housing. The majority of participants are able to find convenient housing options in Nauvoo when arrangements are made just after they receive notice of acceptance."
Find Nauvoo Pageant housing & hotel options below:
The Nauvoo pageant official website says " Nauvoo Pageant participants may request space at the Nauvoo Restoration, Incorporated (NRI) RV Park. Full electrical, water and sewer hook-ups are available. A shower house and laundry facilities are also available for park residents. No soft-sided tents permitted and no animals allowed. RV sites are available on a first come, first served basis and must be reserved through the Nauvoo Pageant office. Cost per day is $20.00. "
Nauvoo Pageant housing and lodging is available throughout Nauvoo and you should be able to find it without a problem if you book early. For more information about Nauvoo Pageant housing or the Nauvoo Pageant schedule visit NauvooPageant.org.