Nauvoo Hotels – Reserve Early for 2019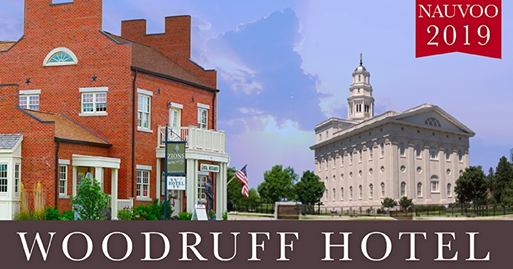 Nauvoo Hotels – Reserve Early for 2019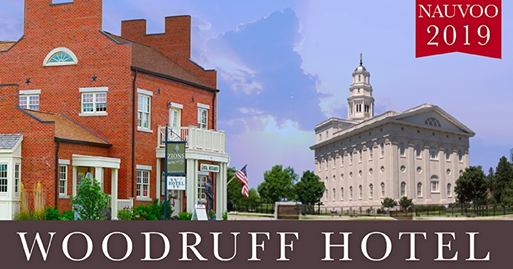 Nauvoo Hotels – Reserve Early for 2019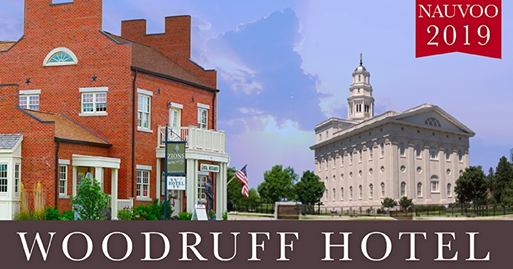 The Woodruff Hotel in Nauvoo features 21 beautiful guest rooms and suites, each with lovely furnishings & decor to enhance your visit to Nauvoo. We are pleased to provide beautiful rooms with walkout balconies offering stunning views of the Nauvoo Temple and Mississippi River. From classic couples rooms to large five-bedroom Nauvoo family suites, the Woodruff is ideal for any family wishing to stay together in Nauvoo. Whether you're visiting for a Nauvoo family reunion, a Nauvoo wedding, or just great family Nauvoo vacations, you'll love the Woodruff Hotel.
NAUVOO HOTELS APPRECIATE YOUR BUSINESS:
The various Hotels in Nauvoo & Nauvoo merchants strive to provide friendly service and deeply appreciate your business . We encourage you to make the most of your experience by staying right in any historic Nauvoo hotels and motels. besides, you'll love being here for the late-night walks and the historic atmosphere that can only come from a stay right in beautiful Nauvoo. We're certain you'll enjoy Nauvoo hotels and motels and any Nauvoo Illinois lodging.