NAUVOO: Church News Staff Got to Work in Times and Seasons Newspaper Building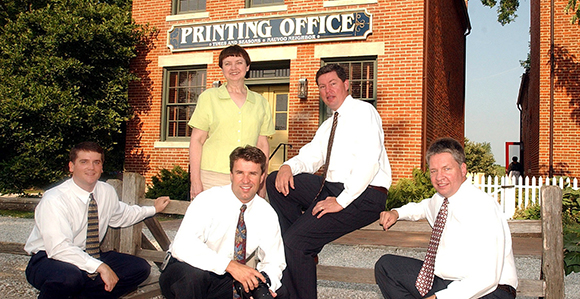 NAUVOO: Church News Staff Got to Work in Times and Seasons Newspaper Building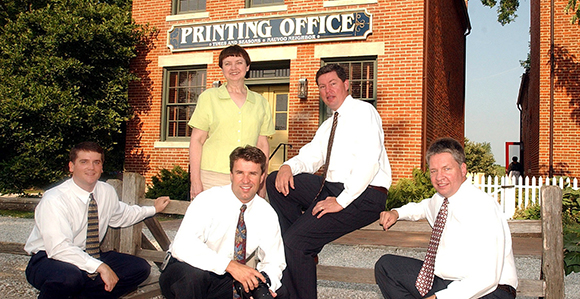 NAUVOO: Church News Staff Got to Work in Times and Seasons Newspaper Building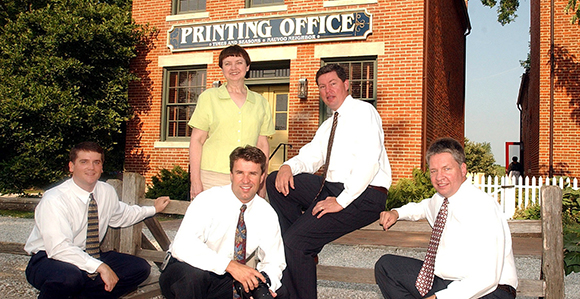 NAUVOO NEWS – This story is a looking back piece from the Church News. It covers an experience related to the dedication of the Nauvoo Temple.
Church News: I covered many temple dedications during my Church News career. Usually, I worked solo. I had double duties as reporter and photographer, but on one assignment three Church News staff members and a Deseret Newsphotographer accompanied me: Shaun Stahle, Scott Lloyd, Jason Swensen, and Jeffrey D. Allred.
We went to Nauvoo, Illinois, several days before the dedication of the temple there June 27–30, 2002. In addition to covering the dedication, we were to participate in a marketing campaign for the paper. However, after we arrived in Nauvoo, the project was cancelled.
The cancellation gave us the opportunity to work out of the Printing Office, home of the Times and Seasons newspaper, at the corner of Main and Kimball Streets in Old Nauvoo.
Most people who go to the building do so as visitors who want to learn about life there in the 1840s and, in particular, how newspapers of that time were published. Missionary tour guides explain the intricacies that went into publishing a newspaper back then. They point to an old press, cases of type, and racks where newspaper pages hung to dry. When John Taylor—who became the third President of the Church—was editor of the Times and Seasons, this must have seemed like state-of-the-art machinery and technique.
CONTINUE READING: CLICK HERE