Like to Perform? Apply Now – 2019 Young Performing Missionary in Nauvoo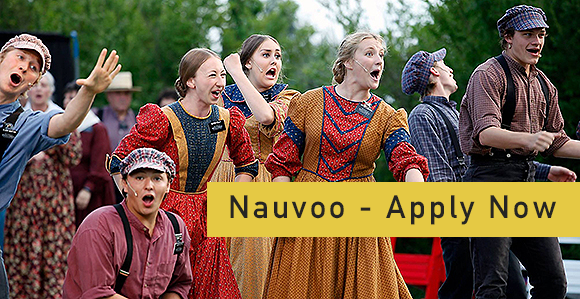 Like to Perform? Apply Now – 2019 Young Performing Missionary in Nauvoo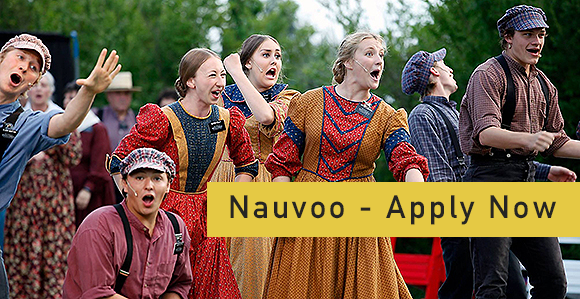 Like to Perform? Apply Now – 2019 Young Performing Missionary in Nauvoo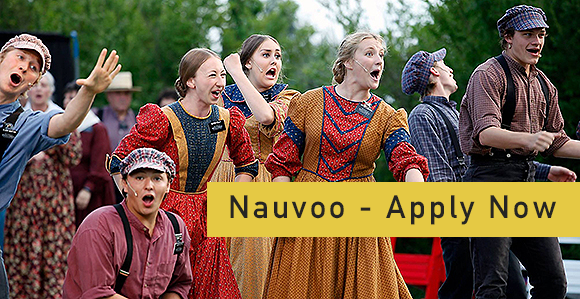 NAUVOO NEWS – Nauvoo Productions, under the direction of the Church's Historical Department, is now accepting applications for the summer 2019 Young Performing Missionary (YPM) program in Nauvoo, Illinois.
The YPM opportunity is open to all single adult members ages 18 to 25. Each year, 24 singing missionaries, 4–6 tech missionaries, and 16–18 brass band missionaries are selected through a rigorous audition process and will receive a 4-month Church-service mission call to the Illinois Nauvoo Mission, assigned to serve in Nauvoo. Applications for summer 2019 (May 1 through August 14, 2019) are now being accepted and processed through November 30, 2018.
Singers
The Nauvoo singers sing, dance, and act in seven separate productions in addition to entertaining on the streets of historic Nauvoo. They also participate as dancers for the Nauvoo Pageant during the month of July.
Band
The brass band performs as the show band in stage shows and daily concerts and participates in the Nauvoo Pageant. Members of the brass band also perform on a horse-drawn bandwagon throughout the streets of Nauvoo.
Tech
The Nauvoo techs are responsible for stage management, setting and running lighting and sound, assisting with costuming, and overseeing all technical aspects of each performance.
All YPMs must be in excellent physical and mental health, as they are required to consistently put in 12- to 14-hour performance days, 7 days a week for the entire season, with little downtime. Applicants are asked to submit a full audition application, including an audition video. Between 300 and 400 applications are received each year. From these initial applications, applicants may be invited to participate in a full-day call-back audition, at the conclusion of which the final YPM candidates will be selected for the summer 2019 season.
All YPMs are called as Church-service missionaries. Once they are selected, they must obtain an ecclesiastical recommend and complete all service missionary application documents. During their missionary service they are expected to live in mission companionships, abide by all mission rules, and provide their own financial support (outside of travel, which is provided).
Interested applicants can find more information, as well as the application, online at www.historicnauvoo.net/ypm.