Mormon Tabernacle Choir Celebrates Christmas Broadway-style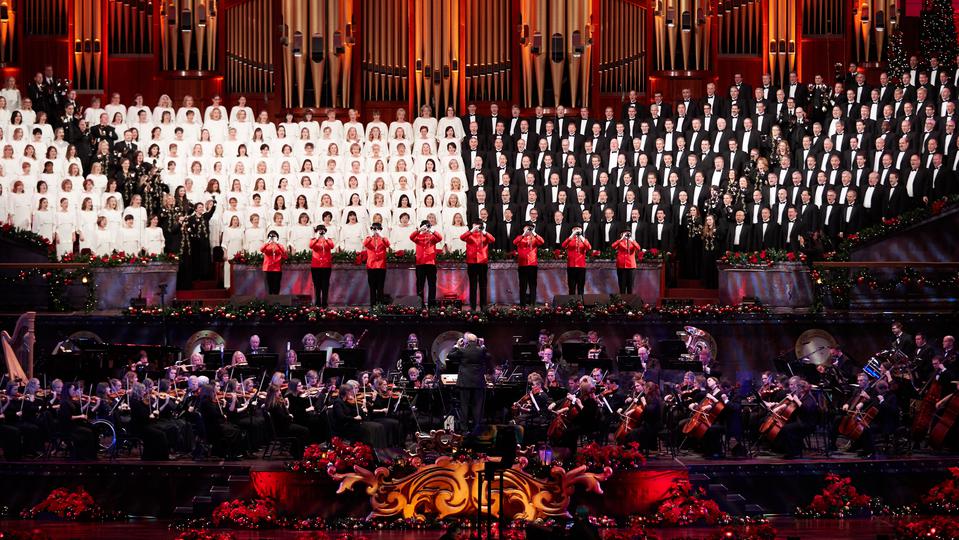 Mormon Tabernacle Choir Celebrates Christmas Broadway-style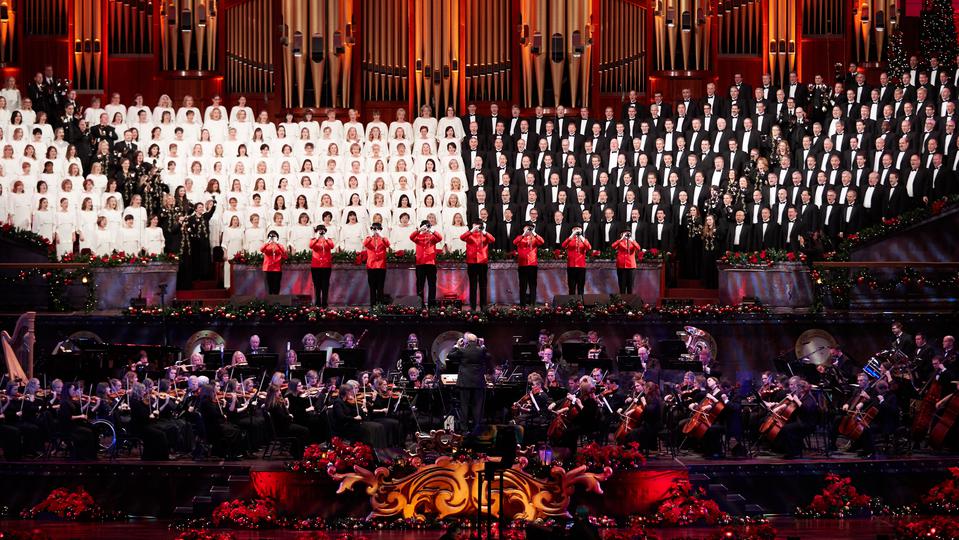 Mormon Tabernacle Choir Celebrates Christmas Broadway-style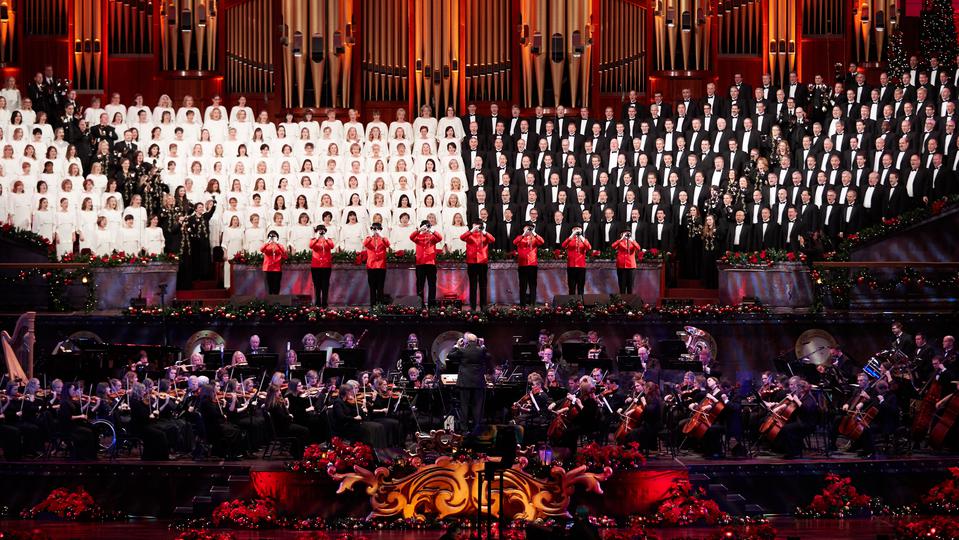 Thousands gathered in the LDS Conference Center in Salt Lake City for a full-scale production of music, dance and storytelling involving more than 600 volunteers.
Broadway artist Sutton Foster and British actor Hugh Bonneville joined the Mormon Tabernacle Choir in Salt Lake City Thursday night, December 14, 2017, for the first of three performances to celebrate the Christmas season. The 18th annual Christmas concert from the Conference Center also features the Orchestra at Temple Square and Bells on Temple Square.
"Just as soon as I walked on stage I was so overwhelmed by the spirit of the season," said Foster at a Friday morning news conference. She is best known for her Tony Award-winning roles on Broadway.
The concert begins with "Joy to the World," complete with trumpets. Following the opening processional, Foster joins the choir and orchestra to sing "It's the Most Wonderful Time of the Year" followed by "Christmas Time Is Here" from "A Charlie Brown Christmas." She also performs "Sunshine on My Shoulders," a John Denver classic that is one of her signature songs from Broadway.
"I know it's not a Christmas song, but I really want to sing that, and I would love to dedicate it to my mom. And then I wanted to sing 'Christmas Time Is Here' because it's my favorite Christmas song," explained Foster.
"I'm thrilled," said Bonneville, who is the narrator at this year's concert. "The choir's work is world famous. This particular concert has been on my radar for a long time."
He is recognized for his portrayal of Lord Robert Crawley, Earl of Grantham in ITV/PBS Masterpiece's British drama series "Downton Abbey."
Bonneville shares a message about joy and peace at Christmas as he relates a story titled "It Is Well with My Soul" during the performance.
"It is a tale of great sorrow but great fortitude and finding strength in adversity and courage in the darkness," he explained. "I think that spirit of drawing on the past as a sort of platform for the future is one of the themes that runs tradition."
Bonneville continued, "It's about creating an atmosphere that is both huge in scale but also intimate in content and emotional content, and that's a very special experience."
"I respect and celebrate all faiths. And this time of year for so many religions is a time of coming together. This is a time, of course, for the Christian tradition of celebrating the nativity of Christ and the great story that unfolded from that," he said.
The annual Christmas concerts have attracted thousands of people to Temple Square for the Christmas season for more than a decade. The free performances are seen by tens of thousands each year as well as millions more in 60-minute PBS television specials. Also, this year the full 90-minute 2016 concert featuring Rolando Villazón is being shown on BYUtv.