LDS Charities $1M in Aid Will Help Those Suffering in DR Congo Crisis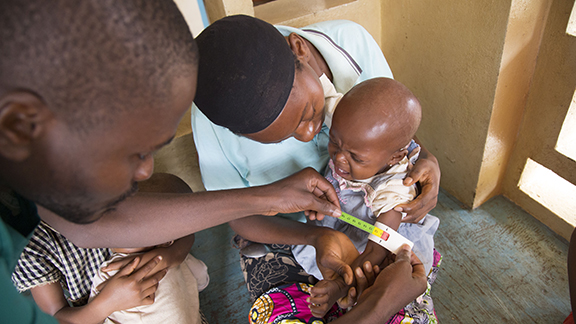 LDS Charities $1M in Aid Will Help Those Suffering in DR Congo Crisis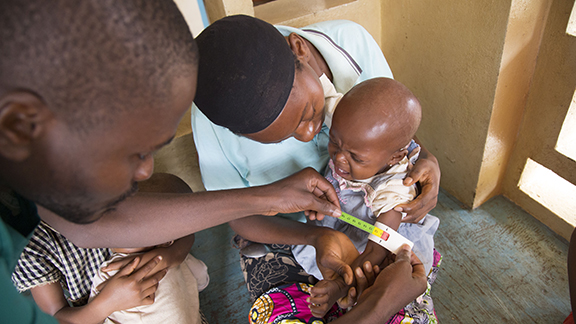 LDS Charities $1M in Aid Will Help Those Suffering in DR Congo Crisis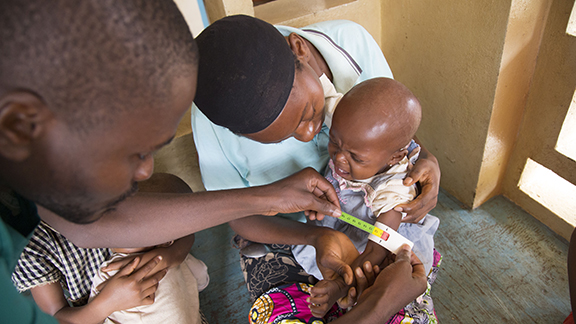 LDS Charities, the humanitarian arm of the Church's Welfare Department, donates $1 million to the World Food Programme (WFP) in its ongoing support to help feed people who are hungry across the globe.
"The outstanding work of WFP has enabled us to send critical aid to some of the most challenging places in the world — places we may never have reached without their efforts," said Bishop Gérald Caussé, presiding bishop of The Church of Jesus Christ of Latter-day Saints.
The funds will provide much needed nutritious food staples such as cereals, salt and cooking oil for the most vulnerable people in the Democratic Republic of Congo.
"Thanks to the continued generosity from members and friends of the Church," said Bishop Caussé, "we have been able to channel humanitarian aid to thousands of people impacted by the conflict in the Kasai Region of DR Congo."
Nearly 8 million people in the DRC struggle to find food amidst warring factions. Some of the worst conflicts have raged in the Kasai region for over two years, causing widespread food shortages and displacing hundreds of thousands of people from their homes. More than 3 million hungry people are in Kasai, and 300,000 of those are children at risk of dying because of severe acute malnutrition.
Many humanitarian agencies call it a "mega-crisis" and list DRC as the most severely impacted area in the world by conflict and displacement.
"This donation by the LDS Church will save many people's lives and will provide them with hope for a better future," said Claude Jibidar, WFP's country director in the Democratic Republic of the Congo.
Director Jibidar said the livelihood of most families in Kasai is farming. The conflicts have disrupted three consecutive farming seasons and left them virtually starving.
"The food that they will receive through this contribution, in combination with the tools and seeds provided by other partners like the Food and Agricultural Organization, will allow them to resume farming and ultimately help improve the food security situation in the region," he said.
The partnership with WFP that began in 2014 and spans 11 countries in Africa, Asia and the Middle East reached a significant milestone of feeding those who are hungry.
This contribution means many lives will be saved in Kasai," said Prerana Issar, director of private partnerships at WFP. "Since our partnership began, the members and leadership of the LDS Church have now donated more than $10 million to WFP. Thanks to this generosity, we have been able to feed more than 1.26 million people in emergencies across the globe, people whose lives were at risk because of hunger."
WFP is the world's largest humanitarian agency fighting hunger worldwide, delivering food assistance in emergencies and working with communities to improve nutrition and build resilience. Each year, WFP assists some 80 million people in around 80 countries.
WFP is one of dozens of philanthropic organizations that partners with LDS Charities. More than $2 billion in monetary donations, as well as countless hours of volunteer work, have been provided by the Church, its members and friends in 191 countries and territories since 1985.
The guiding principles of LDS Charities follow the teachings of Jesus Christ by caring for and empowering those in need regardless of their race, religion or nationality. These beliefs inspired over 2,500 projects with more than 1,800 partners in 2017 alone.
Millions of people benefit from LDS Charities initiatives such as emergency response, food, vision care, maternal and newborn care, immunization, community projects, clean water, wheelchairs and refugee response.