Artwork of Rediscovered Mormon Artist Joseph Paul Vorst on Display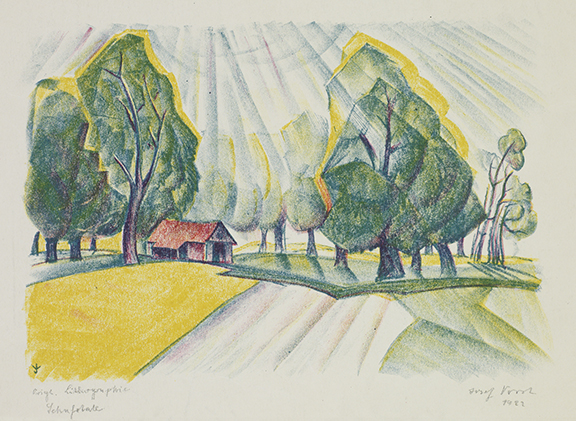 Artwork of Rediscovered Mormon Artist Joseph Paul Vorst on Display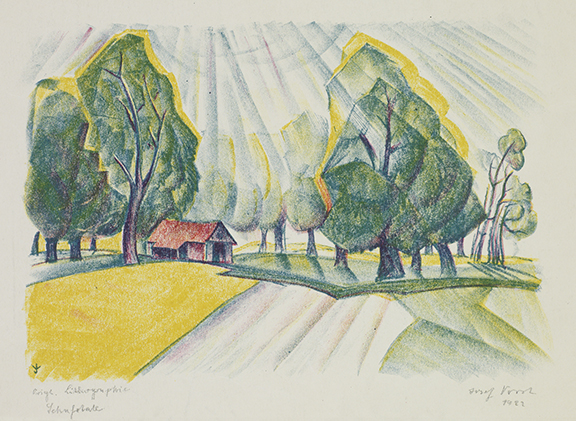 Artwork of Rediscovered Mormon Artist Joseph Paul Vorst on Display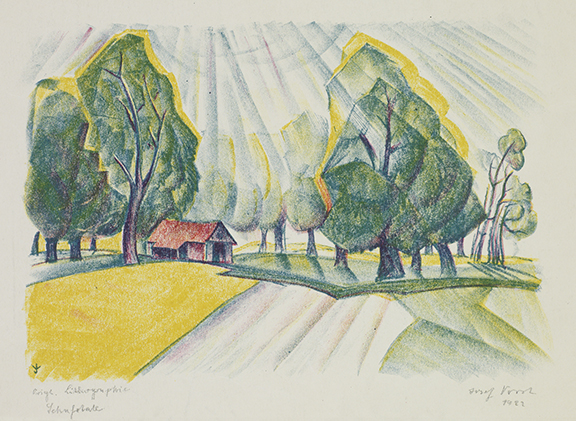 An exhibition featuring the work of LDS artist Joseph Paul Vorst opens at the Church History Museum of The Church of Jesus Christ of Latter-day Saints. The display, titled "Joseph Paul Vorst: A Retrospective," runs from November 9, 2017, through April 15, 2018. It features 111 works, including paintings, watercolors, drawings, lithographs and other works. Many have never been on exhibit.
"It really is an extraordinary event," said Glen Nelson, cocurator of the exhibition. "This is the first time in 70 years since he died that all of these works that were exhibited in the most important museums in America have been brought together again."
Vorst was born in Essen, Germany, in 1897 and died in 1947 after suffering a brain aneurism. He lived through two world wars and fought for the German army during World War 1. In 1924, he converted to Mormonism and immigrated to the United States in 1930 at the height of the Great Depression, settling in St. Louis, Missouri.
"Vorst's work is really interesting in the way that he takes art of his time and puts a religious spin on it," explained Nelson.
"Some of the pervasive themes that you'll see in the artwork is messages of hope and of compassion for the downtrodden and real social observance. He was living through really trying times," said Laura Allred Hurtado, global acquisitions art curator for the Church History Museum.
Nelson said Vorst was considered one of the most important painters in America in his day. "He died young and then his work sort of disappeared. And he also fell off the Church's radar."
During his lifetime, Vorst exhibited widely in museums throughout America, showing his award-winning paintings and lithographs at the Metropolitan Museum of Art, the Whitney Museum of American Art, the Art Institute of Chicago, the Library of Congress, the Carnegie Institute and many others.
Hurtado said the Mormon artist also displayed his works in Utah with Alice Merrill Horne at the old Deseret Gymnasium and the Springville Art Museum. LDS Art and LDS Temple art on display.
"Having these works in Salt Lake is amazing because they were first shown here," said Nelson. "Eighty-three years ago he showed a group of religious artworks. … They're German expressionist style woodcuts based on the New Testament."
But Nelson said Vorst's family lost track of the works until they were located four years ago by one of his friends in Germany, who found them together in a small portfolio under consignment in a bookstore.
"They've only recently been rediscovered, and so this whole exhibition is kind of a reintroduction of his work to the Church and to Salt Lake City," he said.
"The goal was to reintroduce him to our audiences today and reintroduce his legacy of hope and compassion and share the messages that he has to share," said Hurtado.
Artworks on loan for the exhibition come from the Metropolitan Museum of Art; Museum of Modern Art; Saint Louis Art Museum; National Gallery of Art; Crystal Bridges Museum of American Art; St. Louis Post-Dispatch; St. Louis Mercantile Library at the University of Missouri–St. Louis; commercial galleries in Chicago and New York; private collections in the United States and Germany; and the permanent collection of the Church History Museum.
Nelson's 250-page monograph, Joseph Paul Vorst, will be published to coincide with the retrospective exhibition.
The museum is located at 45 West Temple Street on Temple Square in Salt Lake City.