Latter-day Saints Worldwide Introduced to New Program for Children and Youth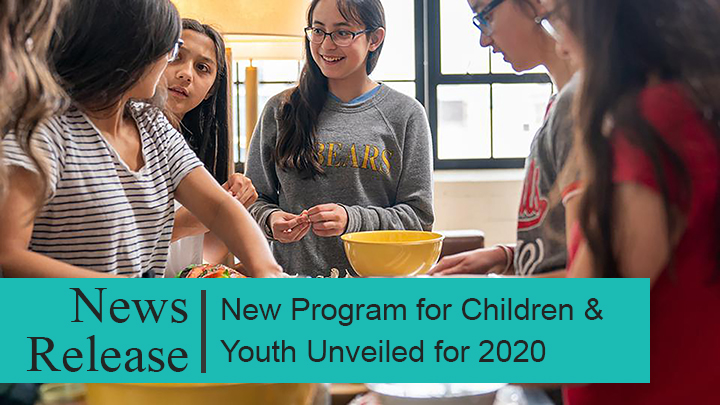 Latter-day Saints Worldwide Introduced to New Program for Children and Youth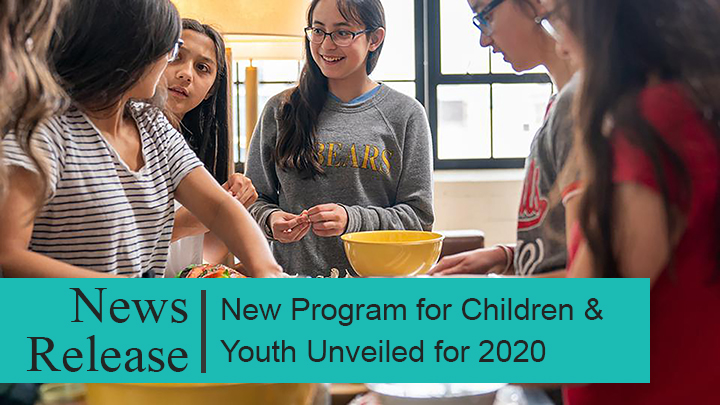 Latter-day Saints Worldwide Introduced to New Program for Children and Youth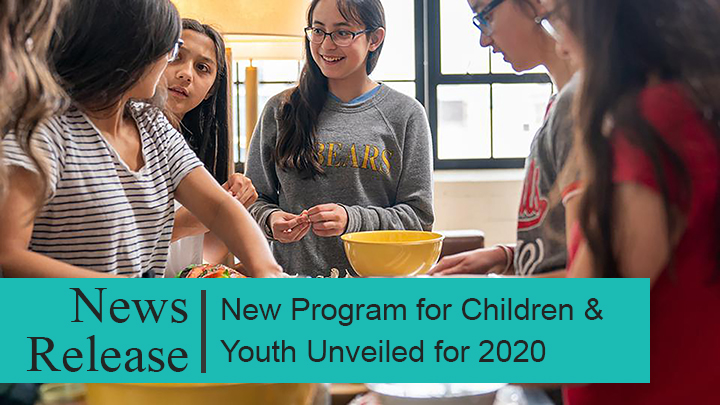 Members of The Church of Jesus Christ of Latter-day Saints around the world were introduced today to the vision and basic principles of the faith's new program for children and youth in a broadcast shown during the second half of worship services. Six Church leaders, including President Russell M. Nelson, spoke in the pre-recorded 48-minute video.
The new program will be implemented on January 1, 2020.
The production features President Nelson, President M. Russell Ballard of the Quorum of the Twelve Apostles and leaders from the faith's Relief Society (Sister Jean B. Bingham), Young Women (Sister Bonnie H. Cordon) and Young Men (Brother Stephen W. Owen) organizations and Primary (Sister Joy D. Jones).
We are inviting you to counsel with the Lord about how you can grow in a balanced way. … You can do hard things. —President Nelson
"This effort has been designed especially for you and your generation," President Nelson tells youth in the video's introduction. "Over the years, the Church has provided a variety of efforts to help children and youth. We would not be where we are today without them. Now the time has come for a new approach, designed to help today's children and youth throughout the world. Instead of giving you many specific assignments, we are inviting you to counsel with the Lord about how you can grow in a balanced way. It will be rewarding and fun. But it will also take some effort on your part. You will need to seek personal revelation. You will need to choose for yourself how to act on it. Sometimes the Spirit may prompt you to do things that are difficult. I think you are up to the challenge. You can do hard things."
The vision of the program, as outlined by President Nelson in a brief booklet that will soon be available for parents and leaders, is to "[s]trengthen the rising generation's faith in Jesus Christ, and help children, youth and their families progress along the covenant path as they meet life's challenges."
In Pursuit of Spiritual, Physical, Social and Intellectual Growth
A foundational scripture for the new program comes from the New Testament verse that provides a glimpse of the young Jesus of Nazareth: "Jesus increased in wisdom and stature, and in favor with God and man" (Luke 2:52).
"In other words, Jesus grew spiritually, physically, socially and intellectually," says Brother Owen, the faith's Young Men general president. "We are asking each of our children and youth to consider how they want to grow in these same four areas."
Such growth is most likely to come, Sister Bingham says, when supported by the loving encouragement of a child's parents and extended family.
"Parents and extended families are key to the success of this effort," Sister Bingham says. "A parent's most important role is to help their children to connect with heaven and develop the gospel-based value system that will help anchor them through the challenges in their life. We know that parents often know their child best. They know how to help their child. They know how to help them identify their strengths and their interests and their talents, as well as opportunities for growth."
Videos shown during the broadcast feature youth and families in areas where the new program has been tested.
Ten-year-old Fernanda from Curitiba, Brazil, set a goal to bake a cake with her father.
"I am bursting with joy because I can do something that I like," Fernanda says. "Every time I set these goals, I will always be growing as a person. And I'm also developing a talent that can help me with other things. The Lord wants me to develop."
Joshua, a teenager in Ohio, shared his love of filmmaking with others in his class at church. The group decided to make a movie together.
"The great thing about the initiative," Joshua says, "is that it allows youth to focus on their own goals and on the goals of others. Everyone can help lift each other up. And so you're learning teamwork, and you're sharing and teaching while also having fun. And that's going to help you feel like you're part of the quorum."