Interfaith Event Inspired by Old Testament Tabernacle Unites 5 Faiths as 1 Congregation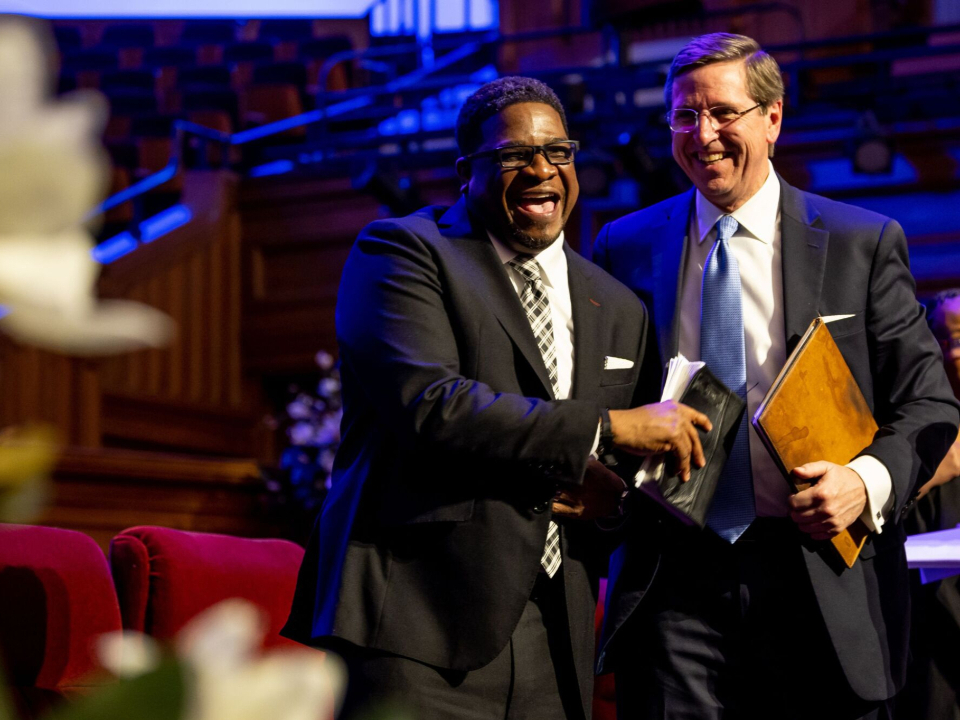 Interfaith Event Inspired by Old Testament Tabernacle Unites 5 Faiths as 1 Congregation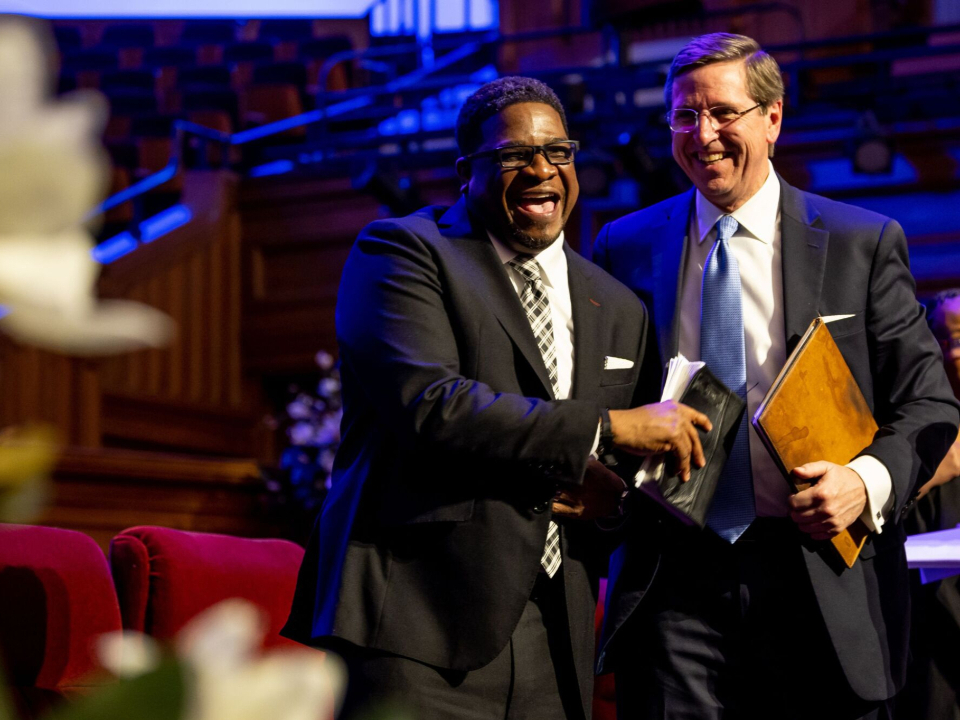 Interfaith Event Inspired by Old Testament Tabernacle Unites 5 Faiths as 1 Congregation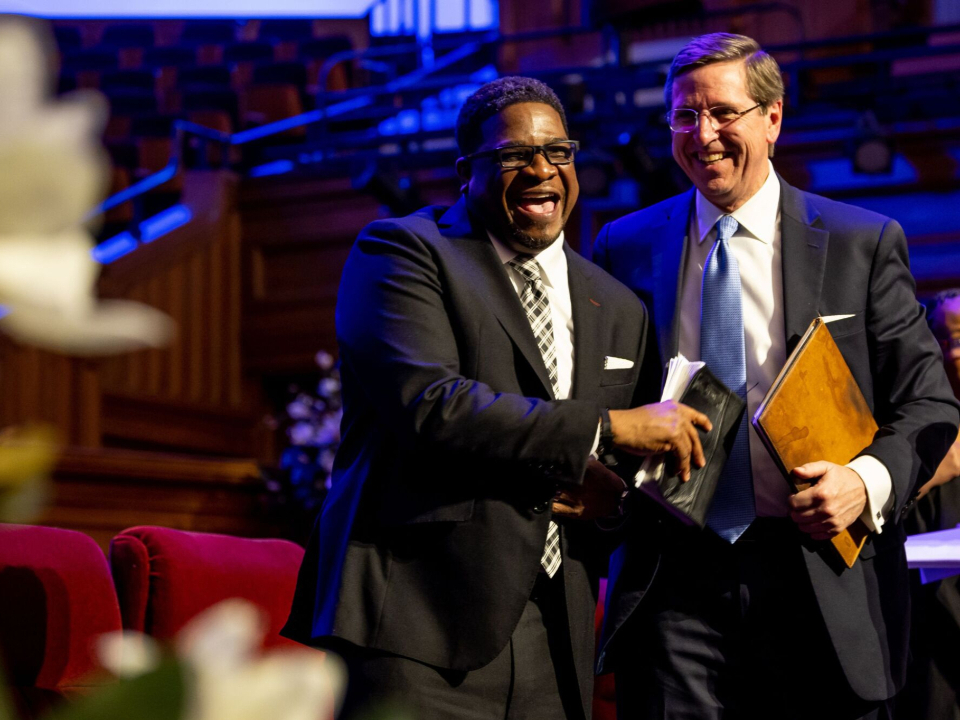 Interfaith Event Inspired by Old Testament Tabernacle Unites 5 Faiths as 1 Congregation
Elder Kevin W. Pearson and other religious leaders share the belief in Christ at the devotional in Salt Lake Tabernacle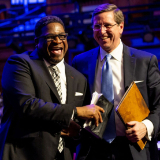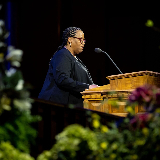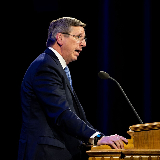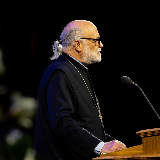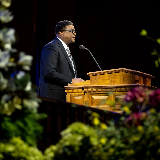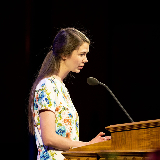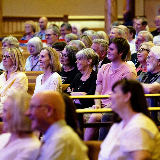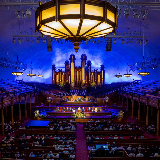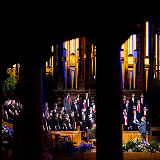 This story appears here courtesy of TheChurchNews.com. It is not for use by other media.
By Joel Randall, Church News
With the way the leaders conversed with one another on the stand, one would've thought they were childhood friends. "Praise to the Lord! Oh, let all that is in me adore him!" the University of Utah Salt Lake Institute Choir sang, while members of various faiths equally held back tears.
"We, your beloved, gather as an act of faith, … believing that when we choose to gather in unity, You will choose to be present with us," prayed the Rev. Vinnetta Golphin-Wilkerson of the Granger Community Christian Church to start the conference. It was clear she knew to Whom she was praying.
On Tuesday, May 2, The Church of Jesus Christ of Latter-day Saints hosted an interfaith fireside in the historic Salt Lake Tabernacle. This event was inspired by the Tabernacle Experience event, a full-sized, Old Testament tabernacle display showcased around Utah. The speakers talked about their belief in Christ — but their amiable demeanor and willingness to learn one another's beliefs said it all.
Evangelical Christians
"In broad terms, the Tabernacle reveals to us the pattern of worship our holy God ascribes for us to approach Him," said Pastor Corey Hodges of The Point Church. He shared with the congregation how the symbols of the Tabernacle of Moses point to the Savior Jesus Christ.
The brazen altar of sacrifice, for example, represents the Lamb of God, who "was the final consummation of all human sacrifices." The golden lampstand, he said, represents the Light of the world and how "as children of God, we too have the light of Christ in our hearts."
Once a year in the tabernacle, the high priest would sprinkle blood of a sacrificial bull onto the mercy seat, or lid of the ark of the covenant.
"It is because of His shed blood and His ultimate Resurrection," said the Pastor, "that we are saved from the practice, the penalty, and the presence of sin. Christ's blood sprinkled on the altar of our hearts … makes atonement for our sins and gives us access through Jesus Christ." This is why, he said, Evangelical Christians pray in Jesus' name.
Muslims
Imam Habib Sarfaz of the Khadeeja Mosque said that although the Tabernacle of Moses is mentioned in neither the Holy Quran nor the narrations of the Prophet Muhammad, Muslims revere prophets as an integral part of their faith.
Moses, for example, is mentioned 136 times in the Quran and was "a man of determination and perseverance, an ethical individual that we look up to," said Imam Sarfaz. As "one of the greatest messengers of God," he said, Moses was told by God to be merciful in order to receive mercy.
"God didn't say to only be merciful to the Muslims if you are Muslim. God did not say that. God said, 'Be merciful to all people of faith — all creation.'"
Like Christians and other denominations, Imam Sarfraz said, Muslims believe in Jesus Christ; that He was taken into heaven and will return again.
Jews
A frequent comment Rabbi Samuel L. Spector heard when he said he was moving to Utah was, "Those people are crazy. They believe that Jesus was in America. Can you believe that?" But the Rabbi, of Congregation Kol Ami, believes it isn't such a crazy concept at all.
"The tabernacle's existence showed that God was not stationary," he said, "and that God could move and be found wherever people gathered." If this were not the case, said Rabbi Spector, there would've been no Judaism — and consequently no Christianity or Islam — after the destruction of Solomon's Temple in 586 B.C.E.
Rabbi Spector had his most powerful prayer experience not in an expensive synagogue, but in a cellar during a tour of the Theresienstadt concentration camp in the Czech Republic. A Jewish prisoner, Arthur Berlinger, had secretly painted art, prayers, and Bible verses in a cellar to maintain his Jewish faith. Through prayer in such a small yet sacred space, the Rabbi felt God's presence.
"We can all take a piece of what the Tabernacle gave to us and bring it with us wherever we go. And in doing so, we can establish light and holiness."
Latter-day Saints
The theological foundation of Latter-day Saints — said Elder Kevin W. Pearson, General Authority Seventy and President of the Utah Area — "is based on the divine role, life, mission and ministry" of the Savior.
The central purpose of temples, both ancient and modern, is "to help individuals and families place the Savior and sacred covenants at the center of their lives and to joyfully live the gospel and teachings of the Lord Jesus Christ."
Elder Pearson said the Tabernacle of Moses is a reminder that Heavenly Father's plan of happiness "has always centered on aligning our lives" with His Son through covenants.
"We honor you for your devotion to God and for your inspired and inspiring leadership in your respective faith communities," Elder Pearson told the evening's speakers. "You make our community and society richer spiritually and add immeasurably to the quality of life here in Utah."
United as Children of God
To conclude the historic interfaith conference, the congregation sang "I Am a Child of God" — one voice united as brothers and sisters. The Rev. Father Elias Koucos of the Prophet Elias Greek Orthodox Church concluded with a closing prayer of appreciation, noting that those in attendance gathered "as one family, created in Your image, united in love, gratitude, and thanksgiving."
The leaders then thanked one another for their remarks and walked into the congregation to meet those present and answer questions. One of the most common questions was the time and location of each of their churches, and after the answer, many in attendance emphatically promised to pay a visit.
With the way attendees swarmed the interfaith leaders for a handshake and thank-you, one would've thought the tabernacle-sized group of strangers was one congregation.
And tonight, it was.