LDS Art – Gospel Art and Mormon Art Collections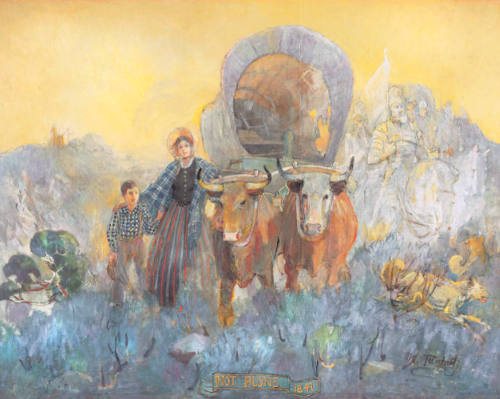 LDS Art – Gospel Art and Mormon Art Collections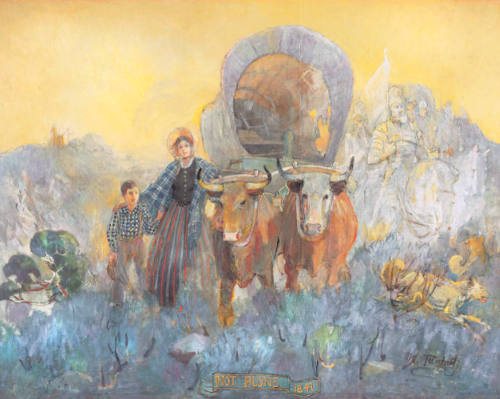 LDS Art – Gospel Art and Mormon Art Collections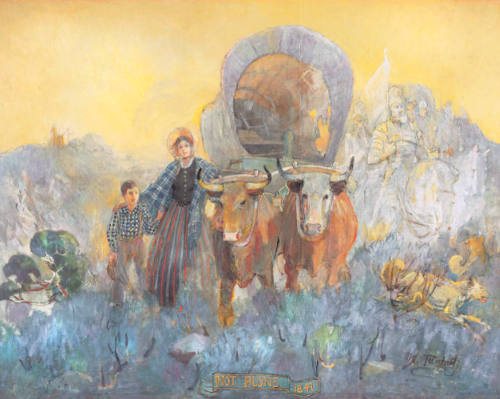 NAUVOO NEWS – LDS Art is really what kind of art? Art with an LDS theme or any art or painting by a Latter-day Saint. In his Deseret News article review of an LDS Art exhibit in Salt Lake City, reporter Jerry Johnston titled his article "What makes Mormon art Mormon?" He then starts off his review with an interesting take on, not LDS art but – all religious art:
"One of the first religious artists we learn about was Ezekiel, the Old Testament prophet. He built models of the temple at Jerusalem, then tore them down. He sewed locks of hair into his robe. People found his displays so provocative, in fact, that God came to him and said, in essence: "People love your work, but they're not getting the message behind it."And such has been the plight of the religious artist ever since."
There certainly has been a development of LDS art and artists over the past century. From C.C.A. Christiansen's folk art paintings done on the old canvas coverings from the Mormon handcarts and wagons that crossed the plains – to James Kirk Richards' works that seem to gently, beautifully blend the overlapping edges of LDS art and masters works like Rembrandt.
The recent admonition from the Church of Jesus Christ of Latter-day Saints, President Russell M. Nelson regarding the preferred use of the full name of the Church and more importantly the discouragement of the terms LDS and Mormon when referring to the name of church leaves this genre of LDS art and artists wondering what to do. LDS art already falls into a very small but potent niche. On the one hand referring to LDS art as 'LDS' is not intended to be the name of the Church, but there is no other reference for LDS art and artists that seems to apply. There is Catholic Art, Budhist Art. There is modern art, contemporary art – there is even elephant art and clown art ( art done by elephants and clowns)
In thinking about this issue and wondering where LDS art and artists go from here – I looked online and found the article in the Deseret News – What makes Mormon art Mormon? I think its worth a read and it certainly asks a very thoughtful question.
Link to the article Deseret News – https://www.deseretnews.com/article/865691656/What-makes-Mormon-art-Mormon.html