Hundreds Benefit From Wheelchair Donations in Latin America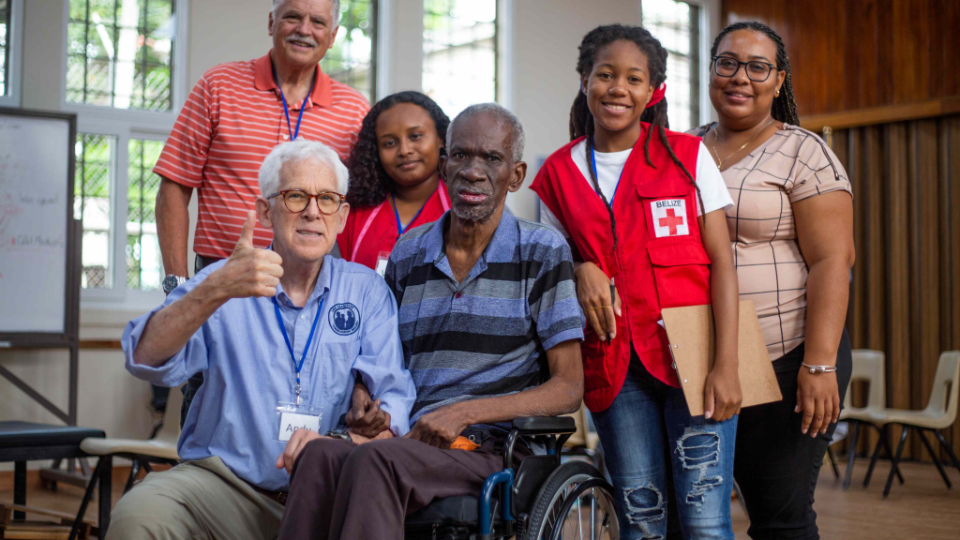 Hundreds Benefit From Wheelchair Donations in Latin America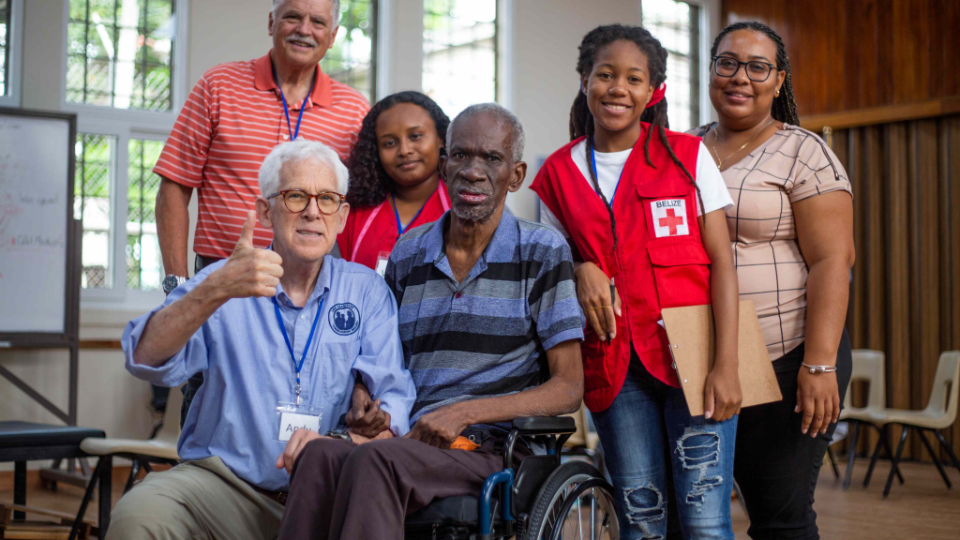 Hundreds Benefit From Wheelchair Donations in Latin America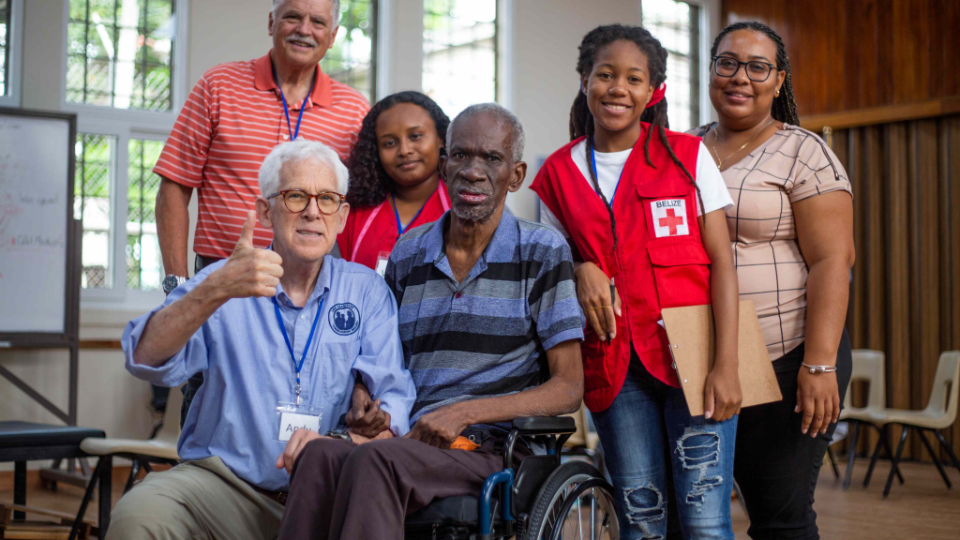 Salt Lake City | Friday, 26 May 2023 |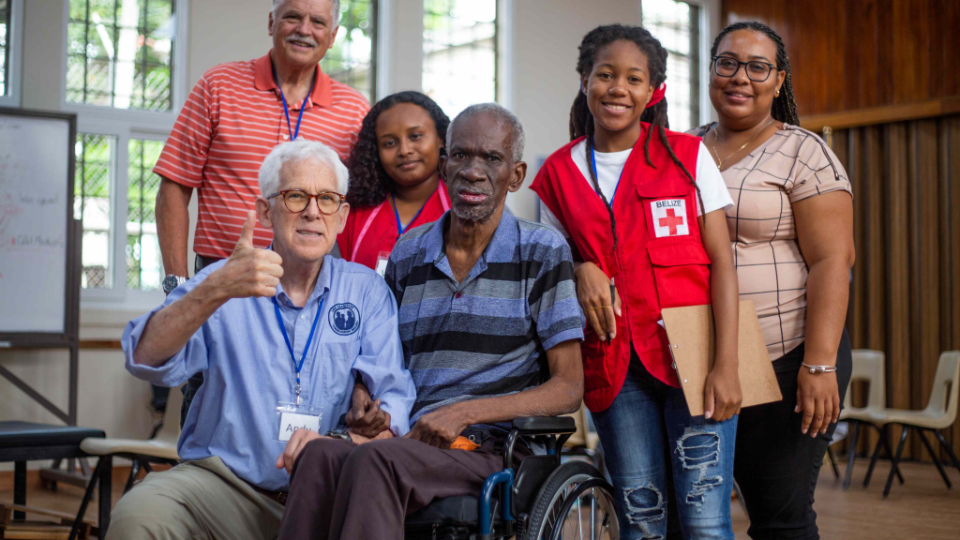 Members of The Church of Jesus Christ of Latter-day Saints strive to adhere to the commandment of Jesus Christ found in Matthew 22:39: "Thou shalt love thy neighbor as thyself." Over the past few weeks, the Church has collaborated with governments and charities throughout Latin America to provide wheelchairs and training to health care professionals.
These donations are made possible through the generosity of Church members all over the world.
Belize
The Church of Jesus Christ and the Red Cross came together to assemble and fit wheelchairs and other mobility devices for over 360 people in Belize.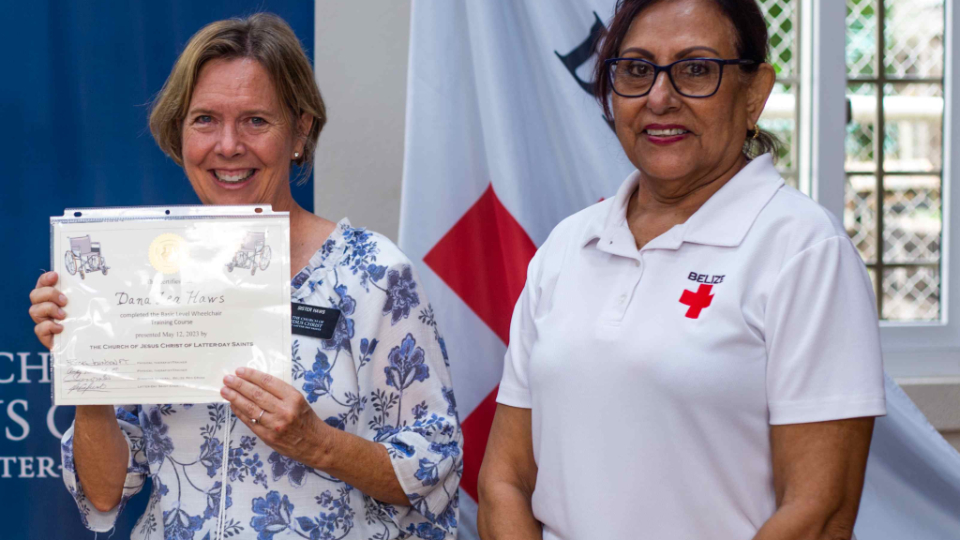 From May 8 to 12, 14 volunteers from the Church and the Red Cross were trained to assemble active and all-terrain wheelchairs and fit them to their intended users. They then taught recipients how to use their new devices.
The donation comprised 349 wheelchairs and several adult walkers, crutches and canes.
Marshall Nunez, the Disability Desk coordinator for the Minister of Human Development in Belize, spoke with Church representatives about the need for follow-up reports on wheelchair recipients. He also expressed gratitude for this project and his hope for a continued relationship with the Church of Jesus Christ.
Peru
On May 19 in Lima, Peru, the Church of Jesus Christ donated several wheelchairs used for neurological support, active pediatrics and pushchairs. These specialized chairs were provided thanks to an agreement the Church of Jesus Christ has with the National Rehabilitation Institute Dra. Adriana Rebaza Flores, which receives rehabilitation chairs and equipment to improve patients' quality of life.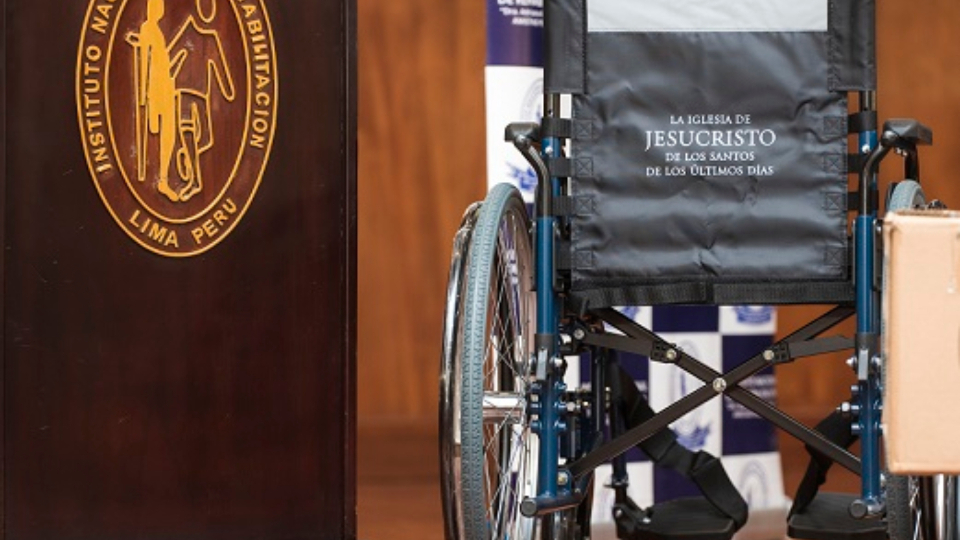 The Church cultivates good relations with hospitals and health institutions to understand their needs. After a study and the required approvals, donations are made.
Representatives from the Church, the institute and the Lima government were present at the handover ceremony.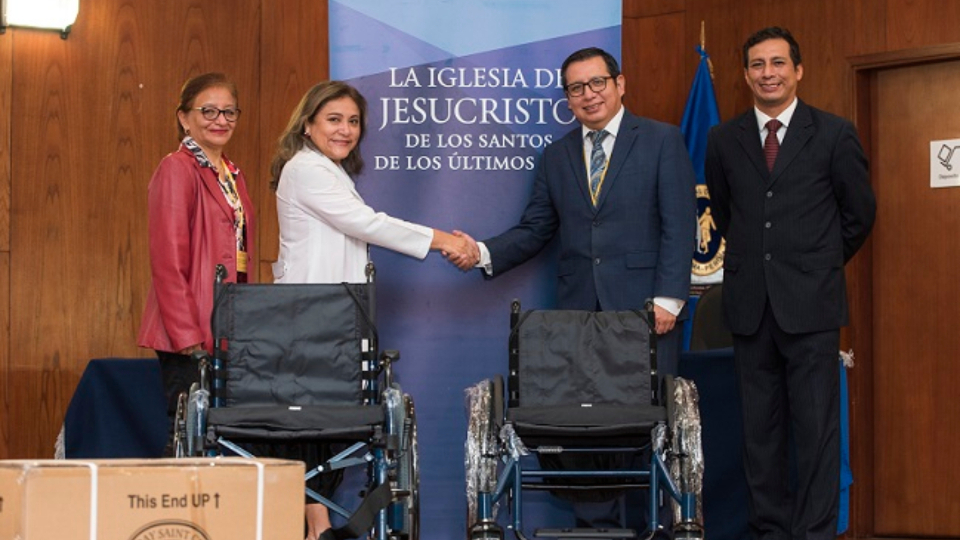 Colombia
Also on May 19, the Church of Jesus Christ donated around 600 high-tech wheelchairs and other technical aids for vulnerable populations in Antioquia, Colombia. In cooperation with Prosperidad Social, these wheelchairs were delivered to the Governor's Office for distribution.
Daniel Higuita, who assisted with the donation, expressed his gratitude for receiving a wheelchair. "I am very happy," he said.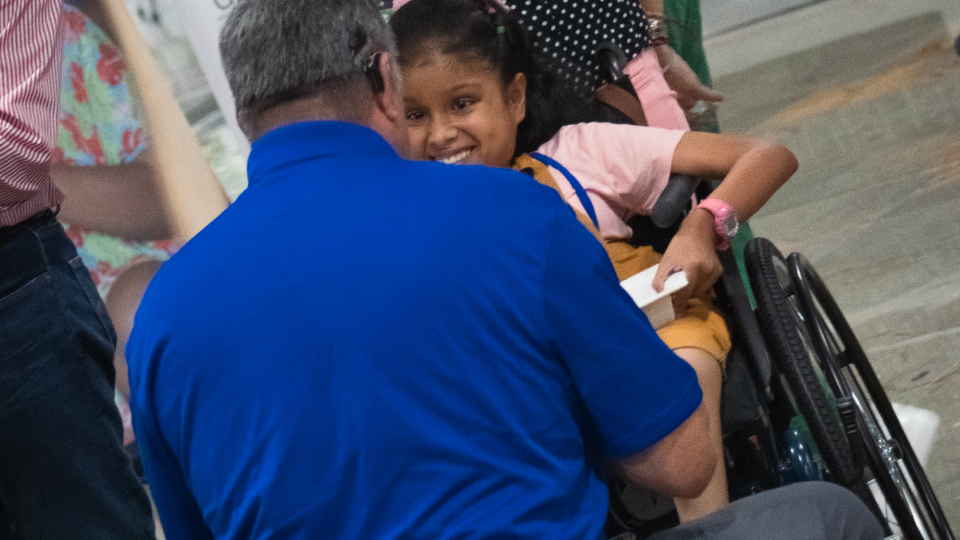 The Church also provided canes, walkers, crutches and anti-bedsore cushions.
"For three years we have been working hard with the Church and with the Department of Social Prosperity to achieve this great dream," said Pedro Hoyos García, Antioquia's secretary of Social Inclusion and Family. "Thank God we have this donation for more than 500 people with disabilities — but above all a start to continue working hard in coordination with entities at the national level, with government entities and of course with the Church of Jesus Christ."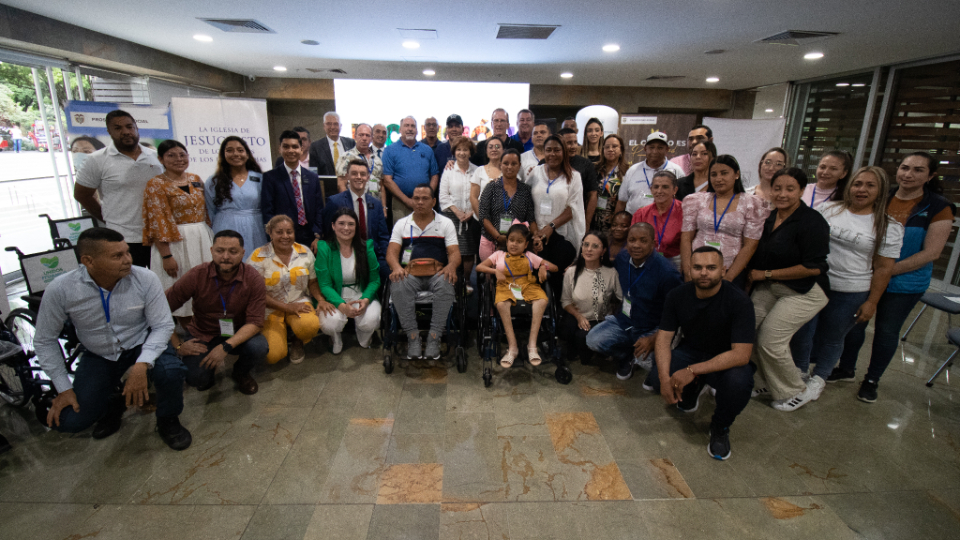 The donation included a training workshop for physiotherapists and other health professionals to determine the ideal type of chair for each patient. They were also trained in the assembly and maintenance of the equipment.
"We want to be part of the joy in the lives of all households, which through this program will make their lives easier," said Sergio Villa, a regional leader of the Church of Jesus Christ. "This is what fills our hearts and immense gratitude, especially for all the people who are being benefited by this program."
He added, "We as Christians and believers of the Lord Jesus Christ want to follow Him and feel the joy of knowing that we are doing the will of God and serving others."
These stories were originally published on Spanish Newsroom and Belize Newsroom.