FROM NAUVOO: Face to Face for Young Adults with Elder Quentin L. Cook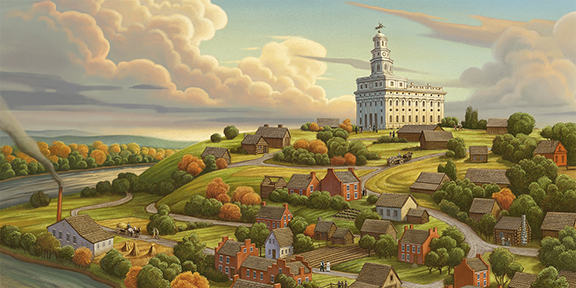 FROM NAUVOO: Face to Face for Young Adults with Elder Quentin L. Cook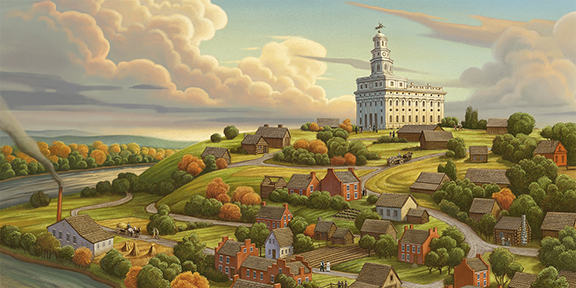 FROM NAUVOO: Face to Face for Young Adults with Elder Quentin L. Cook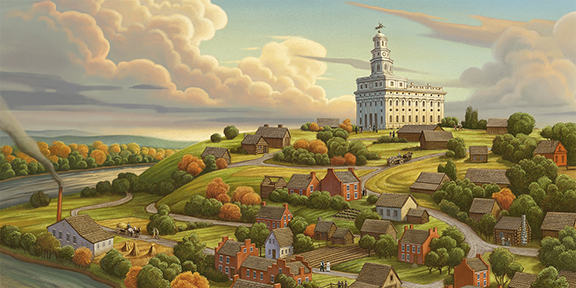 Married and single young adults and full-time missionaries are invited to join Elder Quentin L. Cook of the Quorum of the Twelve Apostles for a worldwide Face to Face event on September 9, 2018.
The event, broadcast live from Nauvoo, Illinois, will be transmitted on the Church satellite system, LDS.org, and other media at 6:00 p.m. mountain daylight time. According to an official letter announcing the event, "The goal of this event is to help young adults build their faith, increase their understanding of Church history, and strengthen their identity as sons and daughters of God in the context of the latter-day Restoration."
Elder Cook, joined by Church historians Kate Holbrook and Matt Grow, will speak and answer questions about the Restoration and Church history from the new narrative history of the Church called Saints: The Story of the Church of Jesus Christ in the Latter Days.
"The young adults of the Church are truly remarkable," Elder Cook said. "They face important life decisions during a time when Satan is raging in the hearts of men and women everywhere. But while today's generation of young adults face challenges unique to our day, there is also much we can learn from those who went before us. I believe we will discover that even though times have changed, the same principles that helped the early Church members overcome their trials of faith will be equally valuable for us today."
Elder Cook said he has often found his faith strengthened by learning about the early Latter-day Saints and their stories. "They were not perfect, just as none of us are," he said, "but that makes it all the more remarkable to consider what they accomplished. I will forever be grateful for the sacrifices they made to lay the foundations of this latter-day work. I look forward to a wonderful discussion about Church history with the young adults from the site where much of that history took place—Nauvoo, Illinois."
How young adults can participate
Submit questions—especially any questions about Church history—on YSAFace2Face.lds.org or by using #LDSface2face.

Join the live event by satellite broadcast, LDS.org, or the Church's YouTube or Facebook pages on September 9, 2018, at 6:00 p.m.

Those who cannot join the event live can watch it at YSAFace2Face.lds.org any time after the event begins.

Priesthood leaders should encourage the young adults in their wards, stakes, and institute classes to gather and participate in this event (live where available and anytime after the event). Each young adult should also be encouraged to bring a friend to the event. Full-time missionaries are invited to attend.

Where possible, priesthood leaders should coordinate with institute directors to encourage young adults to view the broadcast at an institute building. Where there is not an institute building nearby, priesthood leaders can arrange to show the event in a meetinghouse.