Family Search Adds New WWI Records for Armistice 100th Anniversary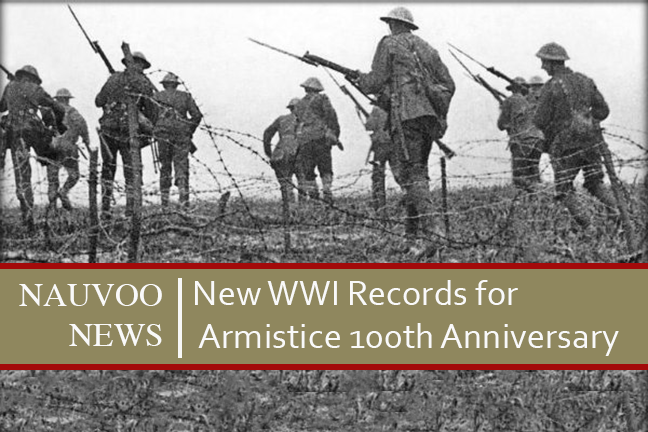 Family Search Adds New WWI Records for Armistice 100th Anniversary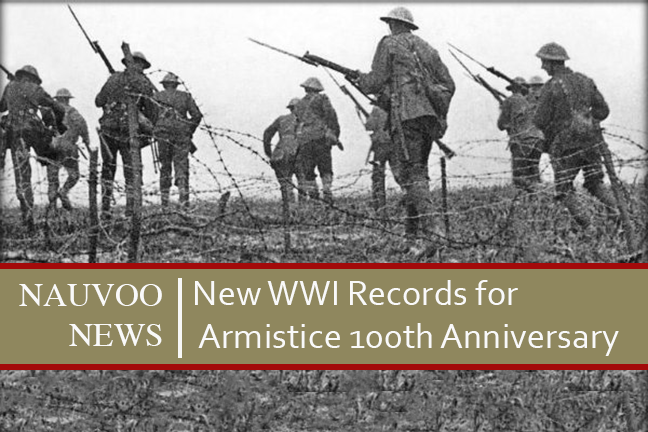 Family Search Adds New WWI Records for Armistice 100th Anniversary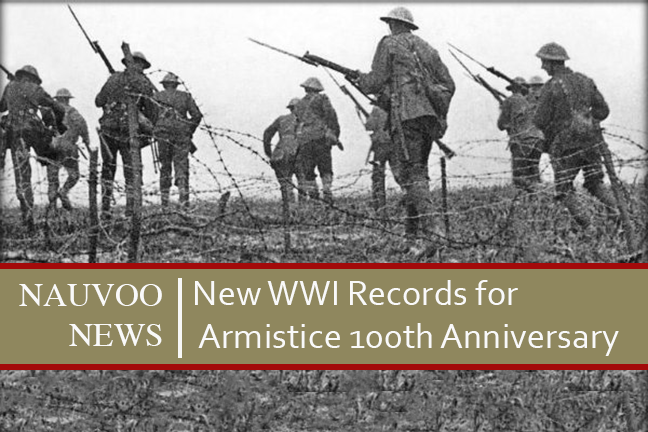 NAUVOO NEWS – On Veterans Day 2018 this Sunday, the world will look back a century to the victory of Allied forces and the signing of the Armistice that marked the end of World War I. With that signing, on the eleventh hour of the eleventh day of the eleventh month of 1918, the world rejoiced.
In memory of those who served, FamilySearch has added millions of new, free historical records to help families discover more about their WWI veteran ancestors. Search the WWI collections at FamilySearch.org.
In many allied nations, Armistice Day is a national holiday coinciding with Veterans Day and Remembrance Day to celebrate the endings of both World War I and World War II. In the warring nations of World War I, millions registered for war and millions served. Twenty-one million were wounded and 20 million died.
As countries pause to remember, families seek to document their ancestors' wartime stories. The stories from WWI are no longer first-person memories, but they do exist on documents, in pictures, and as memorabilia. The era's records supply rich ancestral details including physical characteristics, vital information, service details, and more.
FamilySearch has a large, constantly expanding, free collection of World War I records to help remember World War I soldiers. Governments on both sides of the conflict, Allied nations (the United States, the United Kingdom, France, Russia, Belgium, Serbia, and Italy) and the Central Powers (Germany, Austria-Hungary, Bulgaria, and the Ottoman Empire) created a treasure trove of documents useful to genealogists.
Some records are unexpected today. For example, American women married to non-American men lost citizenship. Many created citizenship papers to be renaturalized. Nearly everyone who had a male ancestor aged 21–30 that lived in the U.S. during WWI can find a record of that ancestor.
William Earl Potts from Juab County, Utah, served in France in WWI.
Jennifer Davis, a family historian, found all four of her great-grandfathers in the WWI Draft Records online—even though none of them served active duty. "The only picture I have of my great-grandpa Figgins is in black and white from a copy of a newspaper clipping," said Davis. "In his draft record, it gives a physical description of him and says his eyes are brown. That's a cool discovery, because I never would have known his eye color."
The draft records can be the perfect springboard to searching other records, because they often give hints about the registered individual, such as clues to family members listed in the "closest living relative" section or employment clues.
Among World War I records are draft cards, cemetery records, and statement of service cards. The armed services kept military records that name the names and describe the work of those who served in any capacity.