Elder Rasband Makes First Visit to Armenia as an Apostle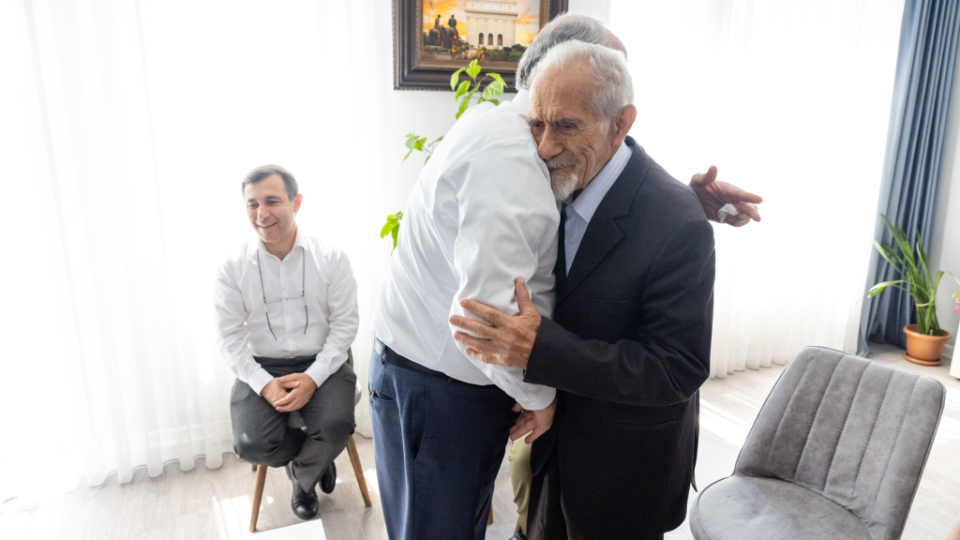 Elder Rasband Makes First Visit to Armenia as an Apostle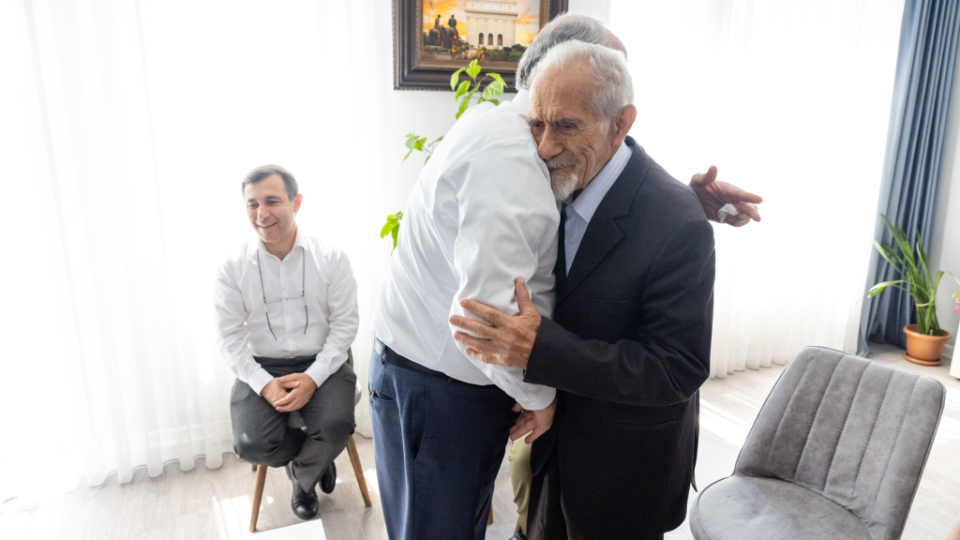 Elder Rasband Makes First Visit to Armenia as an Apostle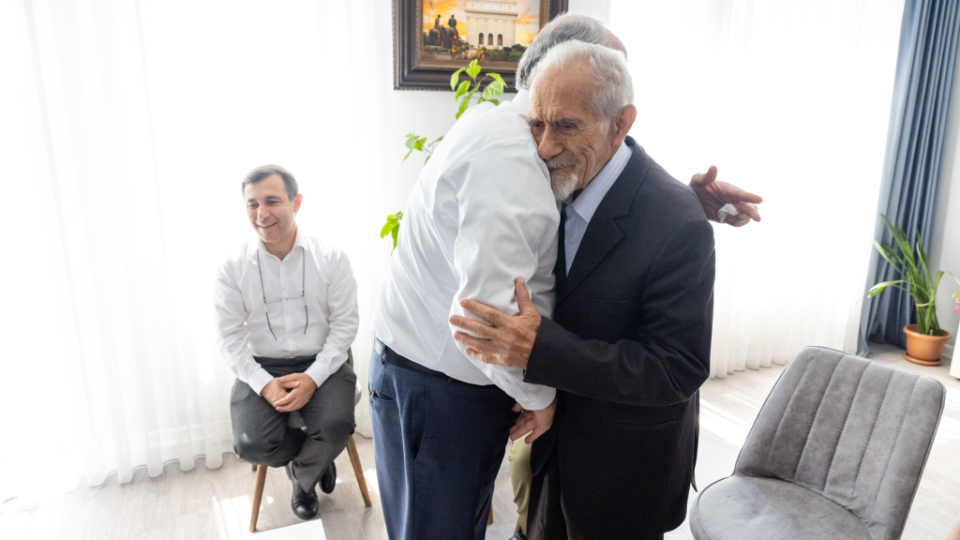 21 April 2023 – Yerevan, Armenia
News Release
Elder Rasband Makes First Visit to Armenia as an Apostle
He ministers to youth, families, and missionaries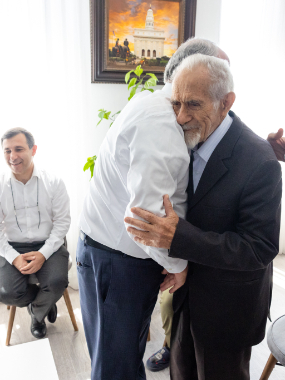 Elder Ronald A. Rasband of the Quorum of the Twelve Apostles of The Church of Jesus Christ of Latter-day Saints visited Armenia April 18–19 — his first visit to the country as an Apostle.

Elder Rasband was accompanied by his wife, Melanie, during the two-day ministry in Yerevan, during which he met with missionaries and Church members.

Downloadable B-roll & SOTs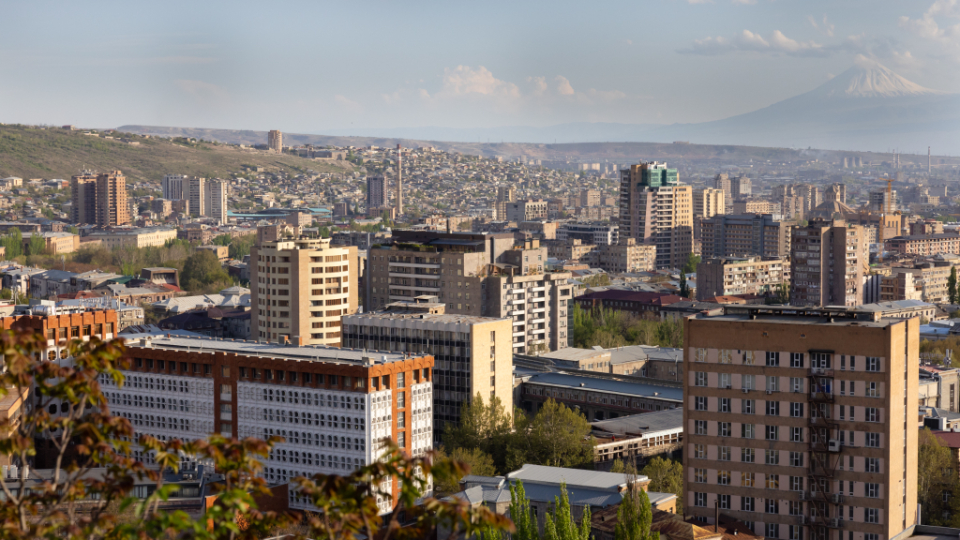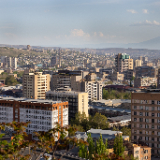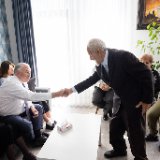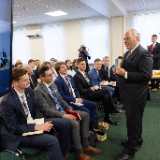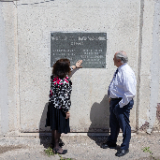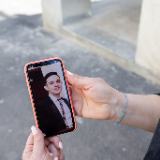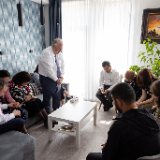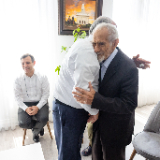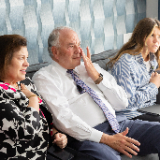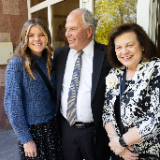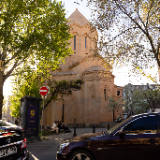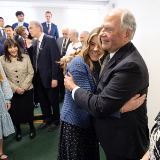 The Apostle's visit to Armenia was part of a ministry trip to Europe that included stops in France and Germany.
"Sister Rasband and I have loved every minute of being in these countries," said Elder Rasband. "This is a really unique and special visit for us."
In a meeting with missionaries of the Armenia/Georgia Mission (including several in Russia who joined via videoconference), Elder Rasband talked about his deep-rooted connection to the region and its people. Elder Rasband became closely acquainted with Armenia during his professional career when he made several trips to oversee a business venture in Yerevan.
"I have a great love for these countries: Armenia, Georgia, Russia, and this region," Elder Rasband said.
His professional and humanitarian experiences in Armenia began in 1990, two years after a powerful earthquake devastated the area. He also shared memories of the Church's history in Armenia, including the first visit by a prophet of the Church — President Howard W. Hunter in 1994.
"President Hunter blessed this country," Elder Rasband said. "I was here. I heard him pray for Armenia. I heard him pray for the people of the country. I heard him pray that the country would be a place of freedom, that the gospel of Jesus Christ would prosper."
Elder Rasband also expressed his love for the missionaries and gratitude for their efforts to share the gospel of Jesus Christ. Among the missionaries was Elder Rasband's granddaughter, Maggie MacPherson.
Elder Rasband also had a tender encounter with a man he first met in Belarus in 2019. Makarov Ruslan was a soldier in the Belarusian military when he learned that Elder Rasband would visit a local congregation during his time of leave. Ruslan attended the devotional dressed in his military uniform. He greeted the Apostle and heard his counsel.
Upon reuniting with Elder Rasband in Armenia, Ruslan — now a missionary — handed him a letter as the two embraced. Elder Ruslan wept.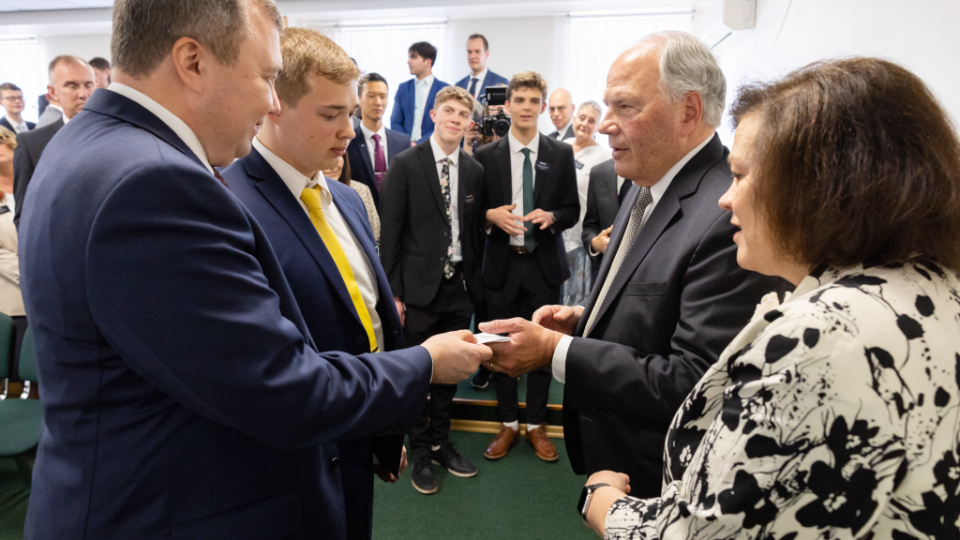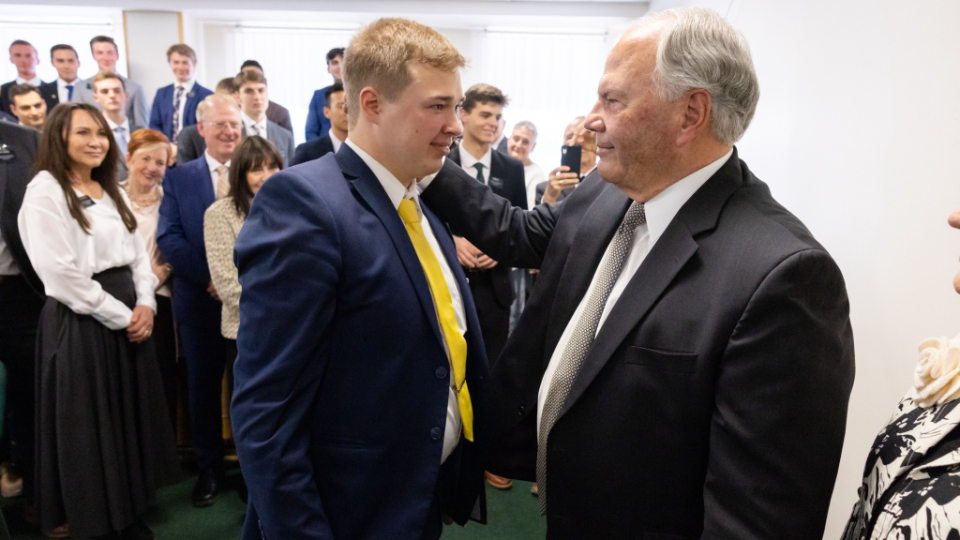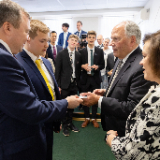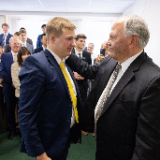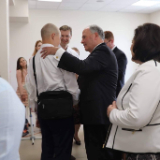 "I wrote [Elder Rasband] a letter of gratitude," Elder Ruslan said. "His words helped me while I was serving in the military."
"I was so proud of him," Elder Rasband expressed. "He was that boy that I saw in a military uniform, and now he's here as a missionary for the Lord Jesus Christ on a wonderful enterprise."
Elder Rasband said that all soldiers serving in the military, regardless of where they are from, are "children of our Heavenly Father."
Elder Rasband also ministered to families and children, including the Poghosyan family. In 2020 they lost their 20-year-old son, Hovhannes, while he served in the military.
The Apostle, accompanied by his wife and granddaughter, traveled to the Poghosyans' home on April 19. He ministered to and prayed for the three generations of family members.
"It was beautiful to have an Apostle of God in our home," said Silva Poghosyan, Hovhannes' mother.
"We felt that it was Hovhannes who sent him," said Varuzhan Poghosyan, Hovhannes' father. He said the Apostle's visit helped his family feel closer to God and their son.
"It was just so tender [to] get a little glimpse into their lives and the hardships they've been through and their faith in enduring," said Sister Melanie Rasband.
According to Hovhannes' parents, his body was not found until two months after he died. His remains were identified when authorities discovered a small Book of Mormon and a Latter-day Saint hymnbook in his shirt pockets.
"I wanted them to know that their temple sealing [which brings families together for eternity] meant everything in having lost one of their dear sons," Elder Rasband said. "They're joined together forever [and will see him again]."
Elder Rasband concluded his ministry trip in Yerevan with a special devotional for Church members of all ages.
"I really felt how Heavenly Father really hugged not only myself but the whole nation of Armenia and Georgia," said Elder Alexey V. Samaykin of the Europe East Area Presidency. "That was a really special experience for all of us, and we're so grateful that we have brethren like Elder Rasband who travel around the globe to help people feel the love of the Savior."
"I've had a flood of memories come back to me, of very special days in the past," Elder Rasband said. "We've met with missionaries, Church members [and] we've met with youth. This reaffirms for me the love that Heavenly Father has for these people. And I have great hope and high expectations that the Lord is going to smile on these people as they draw close to Him."