Church to Celebrate Revelation on the Priesthood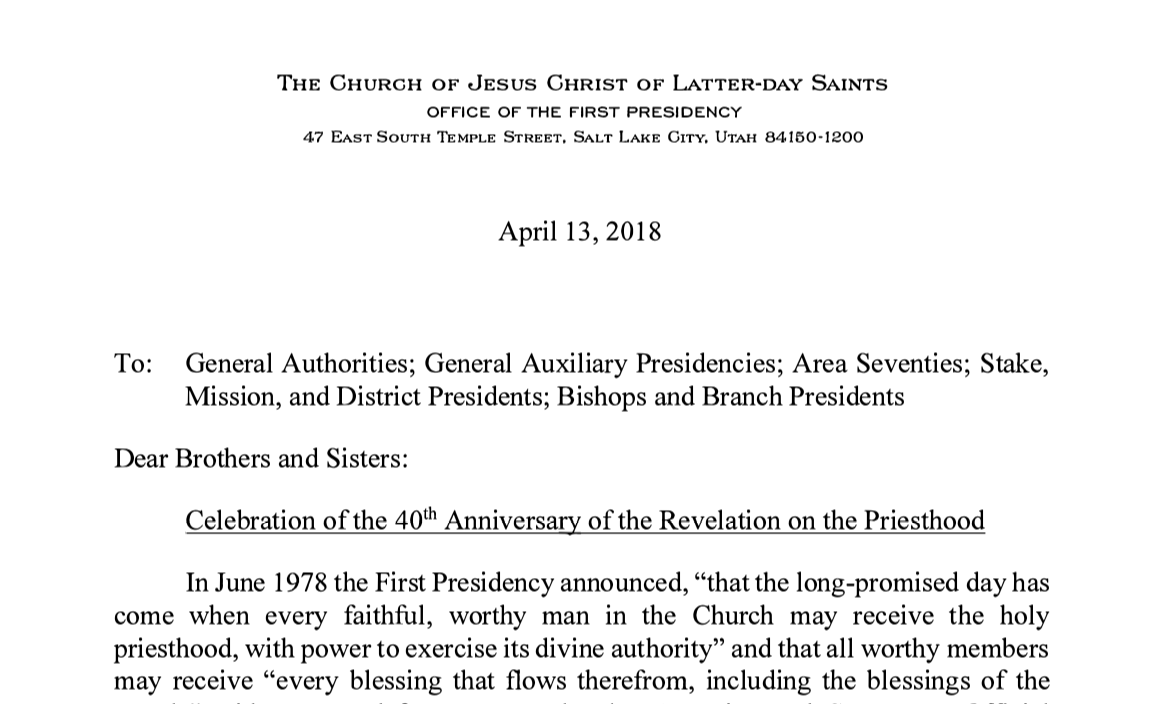 Church to Celebrate Revelation on the Priesthood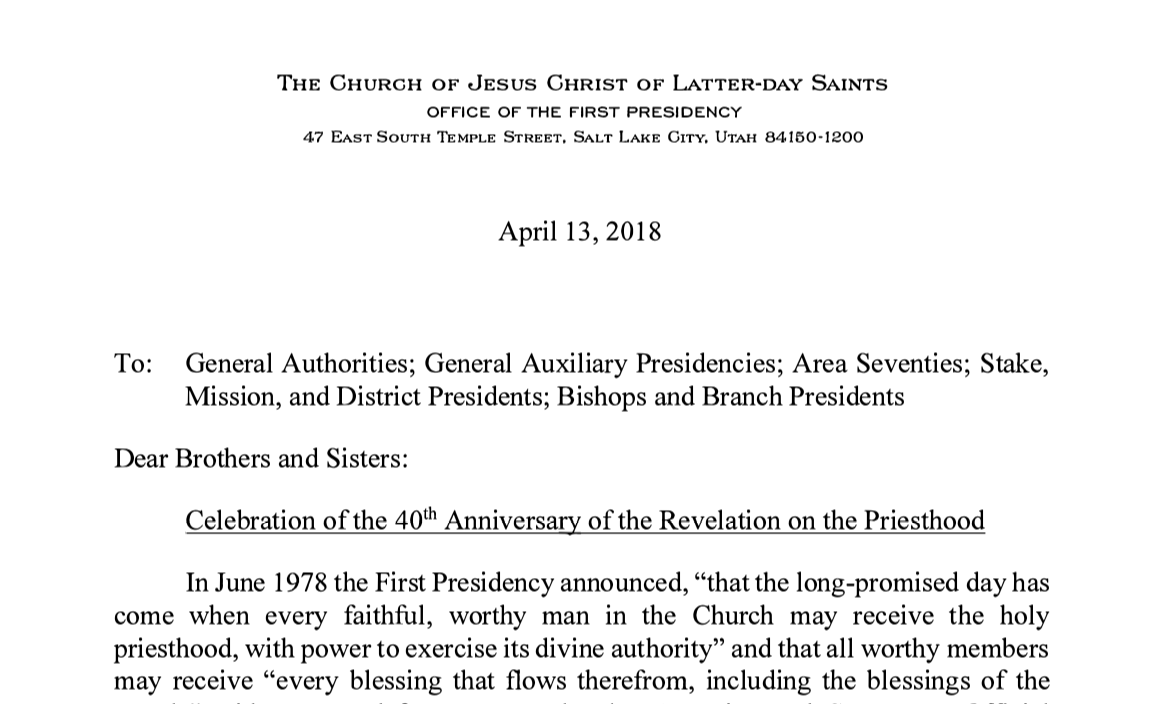 Church to Celebrate Revelation on the Priesthood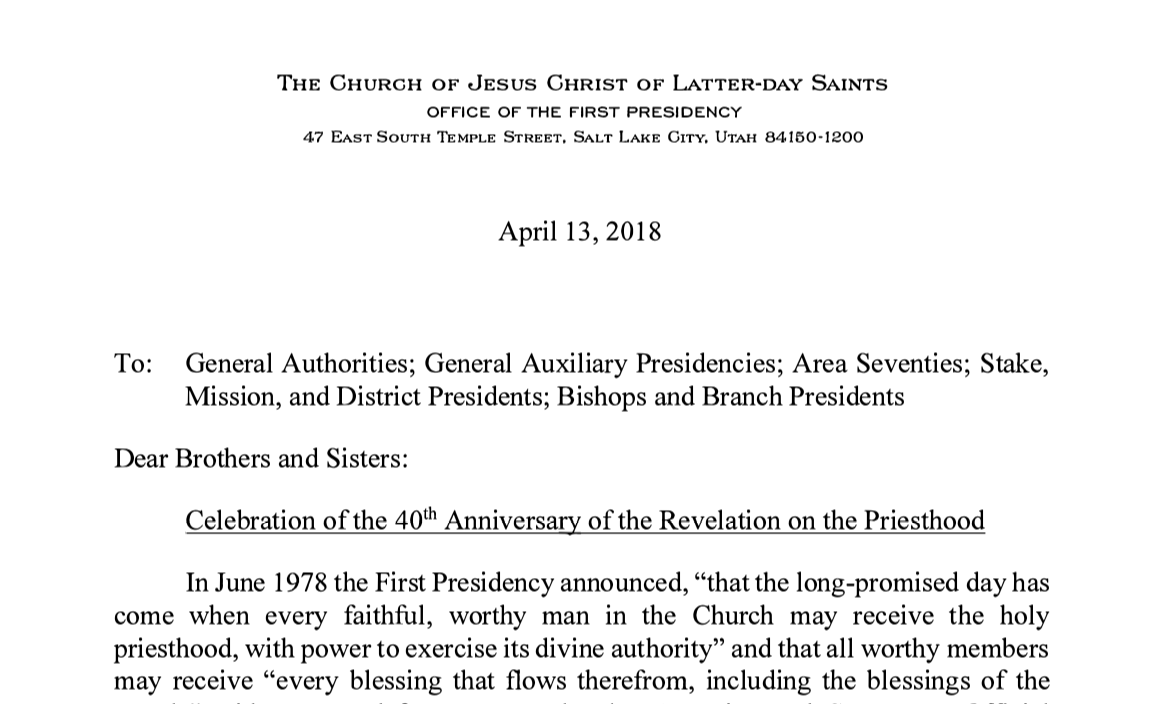 The First Presidency of The Church of Jesus Christ of Latter-day Saints has announced a celebration will be held in Salt Lake City marking the 40th anniversary of the 1978 revelation on the priesthood.
Nearly 40 years ago, President Spencer W. Kimball announced that the blessings of the priesthood would be extended to all of God's children everywhere in the world. In June 1978 the First Presidency announced, "that the long-promised day has come when every faithful, worthy man in the Church may receive the holy priesthood, with power to exercise its divine authority, and enjoy with his loved ones every blessing that flows therefrom, including the blessings of the temple." We invite Church members, their families and friends to commemorate the 40th anniversary of this revelation.
A worldwide broadcast will originate from the Conference Center on Temple Square on Friday, June 1, 2018, at 7:30 p.m. Mountain Daylight Time. The program will include a message from Church leadership and music from a variety of choirs. The broadcast will be live on the Church satellite system, LDS.org, and other media. A broadcast schedule listing available languages and other details will be sent approximately three weeks before the event.