Youth Theme 2020 – The Church of Jesus Christ of Latter-day Saints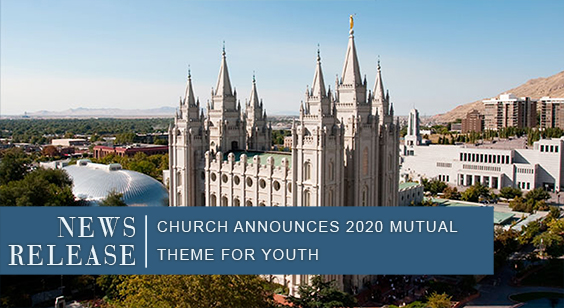 Youth Theme 2020 – The Church of Jesus Christ of Latter-day Saints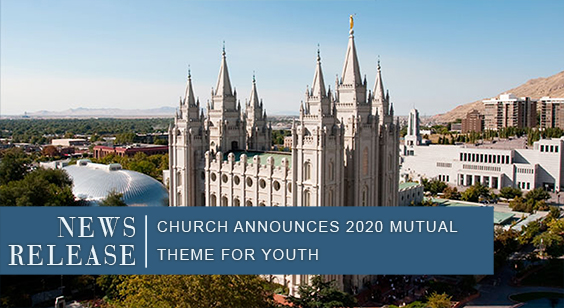 Youth Theme 2020 – The Church of Jesus Christ of Latter-day Saints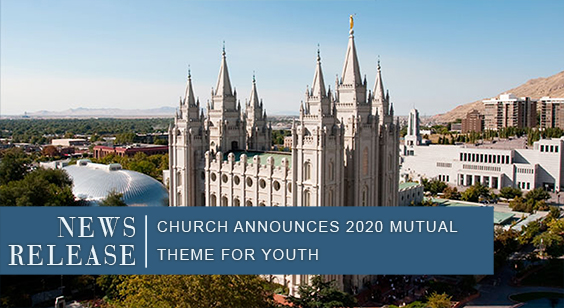 2020 Youth Theme for Latter-day Saint Youth
NEWS RELEASE – (Salt Lake City) The Church of Jesus Christ of Latter-day Saints has announced today that the Mutual Youth Theme for 2020 emphasizes acting on revelation, and, according to general Church leaders, is an important aspect of the upcoming Children and Youth effort. The theme will be based 1 Nephi 3:7
In a letter regarding the 2020 youth theme from the Young Women and Young Men General Presidencies sent to local leaders August 1, the words "go and do" are emphasized in the scripture: "And it came to pass that I, Nephi, said unto my father: I will go and do the things which the Lord hath commanded, for I know that the Lord giveth no commandments unto the children of men, save he shall prepare a way for them that they may accomplish the thing which he commandeth them" (emphasis added).
"This scripture emphasizes acting on revelation, which is an important aspect of the upcoming Children and Youth effort and other home-centered, Church-supported efforts," the letter from general youth leaders states.
The letter encourages leaders and parents to teach principles from the theme scripture at home and at church throughout the year. The theme can also be used as a topic for youth-given sacrament meeting talks and provide a focus for youth activities, camps, youth conferences, and devotionals. The theme is also emphasized during For the Strengh of Youth (FSY) conferences worldwide.
Additional resources—including music, videos, and art will be available later this year at ChurchofJesusChrist.org, on social media channels, and in Church magazines. Leaders will be notified when these resources are available.
The new Children and Youth effort beginning in 2020 focuses on helping young people follow the Savior as they grow spiritually, socially, physically, and intellectually. Additional information on the new program will be given during a fifth-Sunday meeting for children, youth, parents, and leaders on September 29, which includes a broadcast with President M. Russell Ballard, Acting President of the Quorum of the Twelve Apostles.
Additional details will be presented Sunday, November 17, during a Face to Face for Children and Youth with Elder Gerrit W. Gong of the Quorum of the Twelve Apostles and the Young Women, Young Men, and Primary General Presidencies.
2020 Youth Theme is part of the Mutual program.