Nauvoo Temple Moroni Statue Replaced After Damage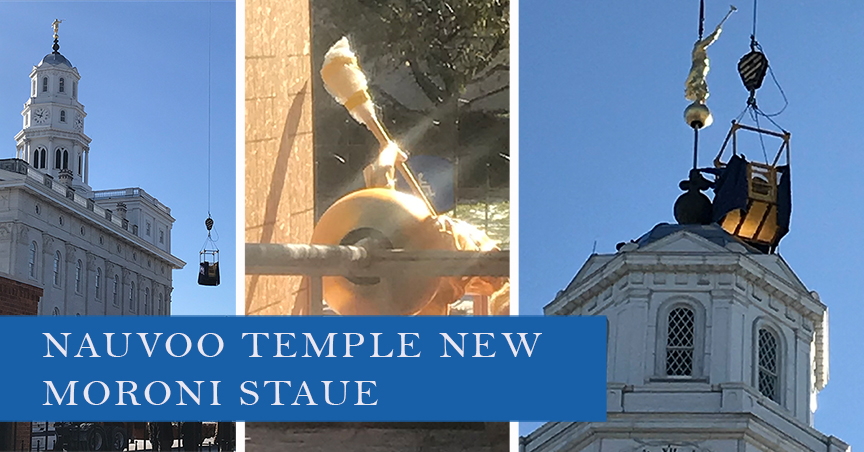 Nauvoo Temple Moroni Statue Replaced After Damage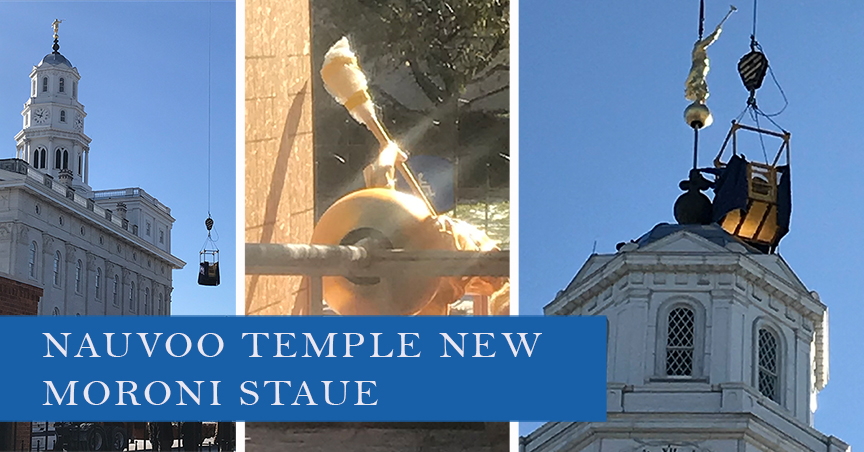 Nauvoo Temple Moroni Statue Replaced After Damage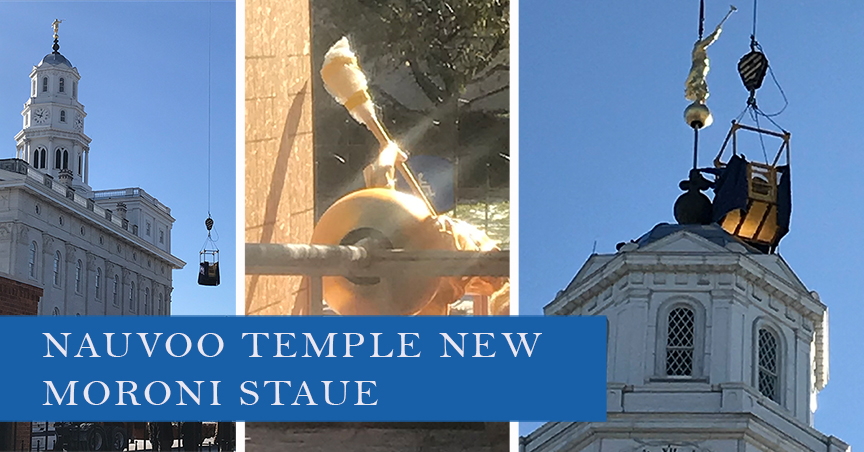 NAUVOO NEWS: Just shortly after 2pm, on June 28, 2019 the Nauvoo Temple was struck by lightning. The statue of the angel Moroni atop the Temple tower took a direct hit from a lightning strike while a severe thunderstorm passed through the area.
Today, that statue was replaced to the delight of a gathered crowd who braved the sub-freezing temperatures.
Special thank you to Nauvoo residents Jenny Anderson & Brielle Hill for these photos.
---
Photos of the damage done by the lightning