Book of Mormon Art Competition 2018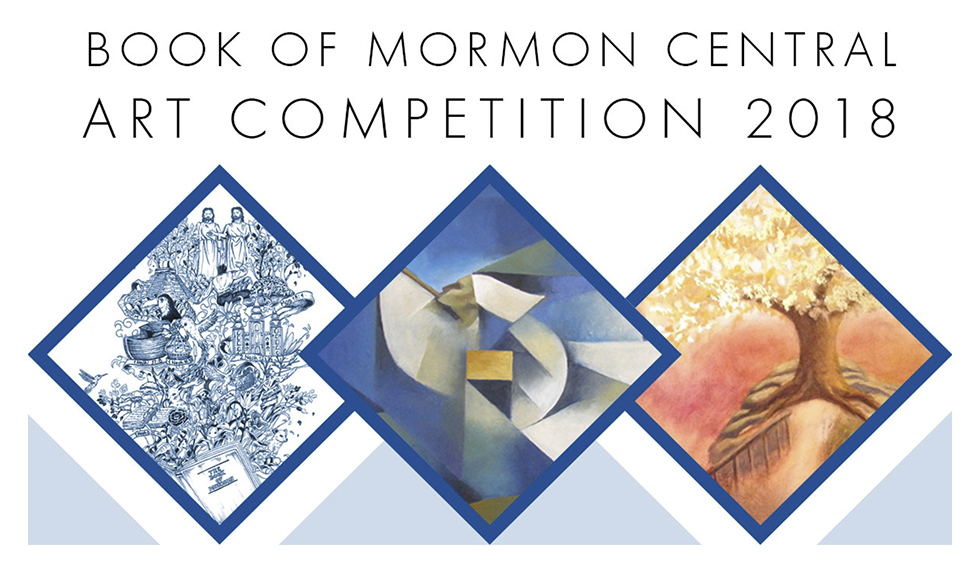 Book of Mormon Art Competition 2018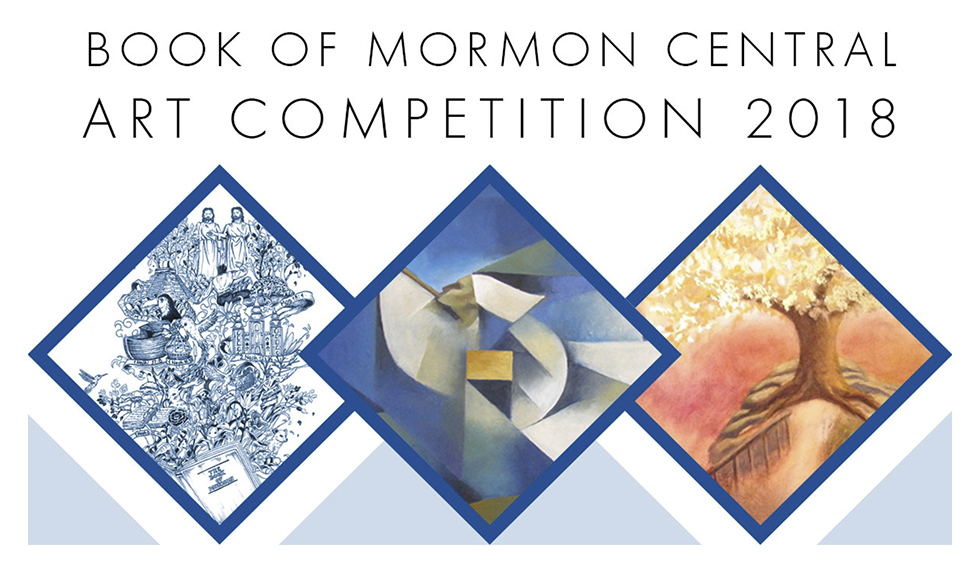 Book of Mormon Art Competition 2018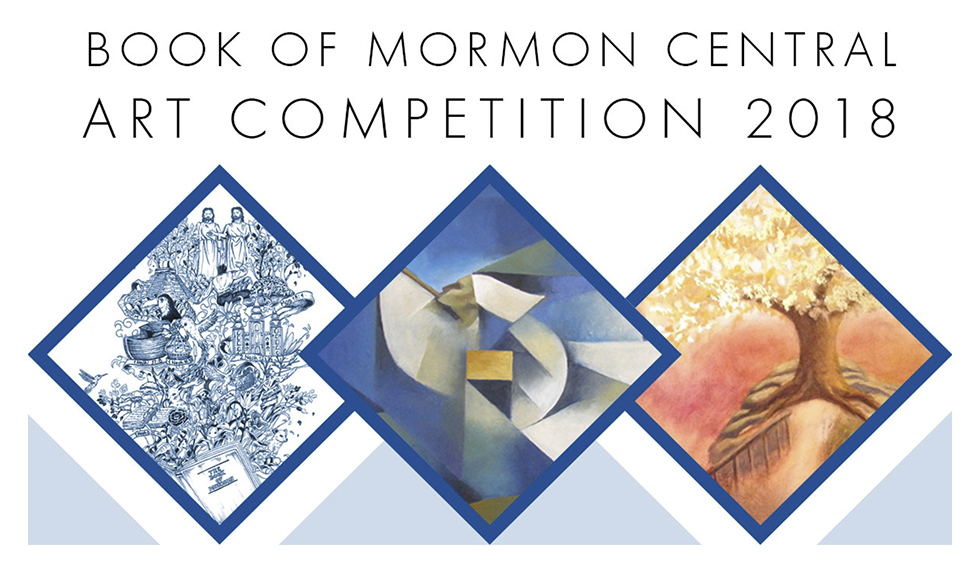 The Book of Mormon is a masterpiece with vivid scenes and evocative narratives that bring one closer to God. Book of Mormon Central uses many images on our website and in our videos to portray Book of Mormon ideas, but we always need more. We want to encourage the creation of new Book of Mormon art to illustrate this powerful book, so that more may come to know that it is "Another Testament of Jesus Christ." If you are an artist or know an artist, share this event and consider participating in our art competition for a chance to win and be featured on our website.
First Place: $500
Second Place: $350
Third Place: $200
This competition is in conjunction with Book of Mormon Day 2018, and the winners will be announced at the annual Book of Mormon Conference on April 7, 2018.
Submission Deadline: February 28, 2018 at 11:59 p.m.
Art Requirements
Visual artwork depicting some aspect of the Book of Mormon. Acceptable mediums include:
Painting
Drawing
Sculpture
Photography
Printmaking
Digital Art
Pyrography
Ceramics
Crafts
Due to the challenge of judging art across various mediums, we will not be accepting submissions of music, literature, or film this year.
File Requirements
File extensions: PNG, JPG, TIFF, PSD image formats accepted
Resolution: Resolution must be at least 300 dpi, and at least 2000×2000 pixels in dimension.
Filename: Image files must be titled as follows: [lastname]-art2018.[file extension].
For example, if your last name is Johnson, the filename of your image should be "johnson-art2018.jpg" or "johnson-art2018.tiff"
If you are submitting a 3-dimensional work of art (sculpture, ceramics, etc.), you need to provide multiple images of the work from different angles to be able to adjudicate the piece in the round. If you need to upload multiple images, please upload a .ZIP directory containing your images.
You must title your .ZIP directory [lastname]-art2018.zip. If your last name is Johnson, the zip directory should be "johnson-art2018.zip"
Multiple entries per artist are allowed, but each piece of art must me made in separate form submissions.
Inspiration
Book of Mormon Central will not discriminate pieces based off what the piece is depicting. However, if you are looking for inspiration, Book of Mormon Central is looking for more artwork depicting the following:
Events
Joseph Smith translating the Book of Mormon
Ishmael's family mourning at Nahom (1 Nephi 16:34)
Lehi on his deathbed (2 Nephi 1–4)
Nephi studying Isaiah (2 Nephi 12–22)
Allegory of the Olive Tree (Jacob 5)
Large Jaredite stone (Omni 1:20; KnoWhy #77)
Mosiah translating with the Interpreters (Mosiah 8; KnoWhy #86)
Coronation of Mosiah2 (Mosiah 1)
The execution of Abinadi where they "scourged his skin with faggots" (Mosiah 17; KnoWhy #96)
Abinadi stretching forth his hand (Mosiah 16; KnoWhy #94)
Battle of Nephites vs. Gadianton Robbers (3 Nephi 4; KnoWhy #191)
Final Nephite Battle (Mormon 6; KnoWhy #231)
People
Sariah
Nehor
Korihor
Sherem
King Limhi
Lachoneus
Mulek
Anti-Nephi-Lehies
bish
ultiple Book of Mormon prophets together
Places
Nephi's Jerusalem
Nahom
he valley of Lemuel
Bountiful (Old and New World locations)
Irreantum
The land of Nephi
ephi's temple
Zarahemla
Gideon
Ammonihah
ershon
ephite fortifications
ormon's cave
https://bookofmormoncentral.org/events/book-of-mormon-central-art-competition-2018